Sustainability Fee 2017-2018 Annual Report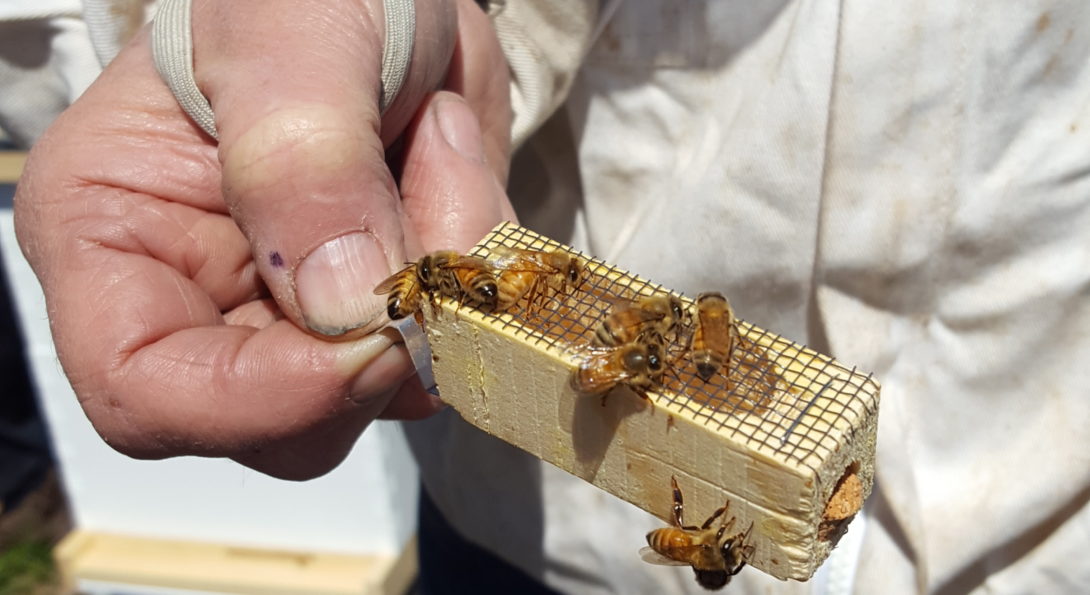 History of the Sustainability Fee
In 2011, the Board of Trustees approved the UIC Sustainability Fee as an initiative to improve the quality of campus operations, reduce UIC's environmental impact, and generate awareness about environmental and sustainable issues by creating opportunities for students' involvement.
Paid for by all undergraduate, graduate, and professional students, the Sustainability Fee is a $3 per semester fee.  The Sustainability Fee funds small, short-term projects, helps to subsidize larger, long-term projects on campus, and funds student travel to sustainability-related conferences.
Sustainability Fee Locations
UIC Climate Commitments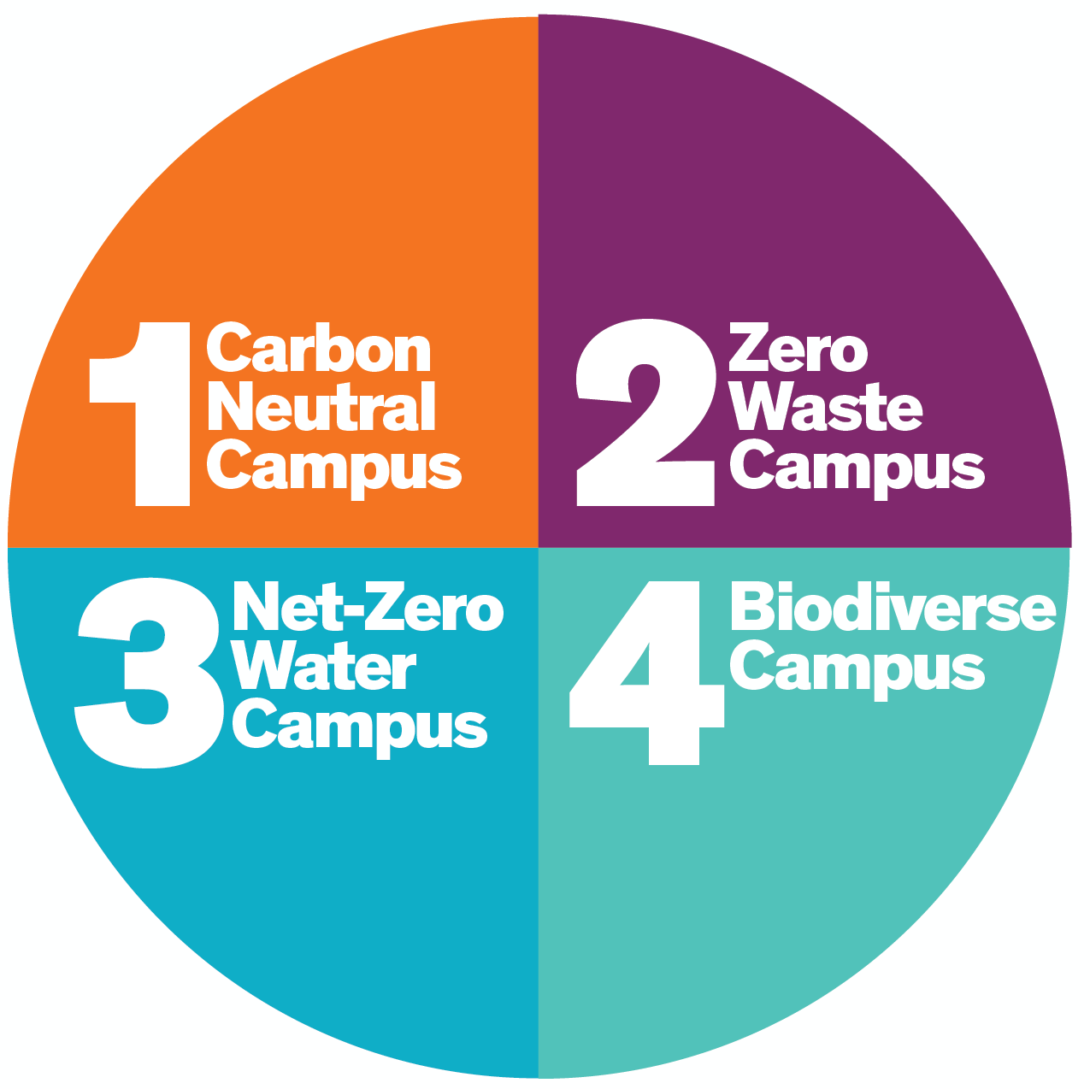 In April 2016, Chancellor Michael Amiridis, in conjunction with the Office of Sustainability, announced the UIC Climate Commitments. These commitments are the first step in the Climate Action Implementation Plan and are as follows:
 Carbon Neutral Campus
 ZeroWaste Campus
 Net Zero Water Campus
 Biodiverse Campus
The Sustainability Fee Advisory Board is committed to implementation of the Climate Commitments; starting in the Fall 2016 semester all approved Sustainability Fee projects must align with one or more of the four commitments.
Funded Projects
Heritage Garden
2017-2018
The UIC Heritage Garden is a year-round internship program. Student interns work with faculty, staff, and community members to connect horticulture with environmental sustainability, cultural diversity, and social justice within gardens located around campus.
Advisors
Rosa Cabrera, Latino Cultural Center and Lori Baptista, African American Cultural Center
Locations
8 garden locations throughout campus
Budget
$54,000
Water Faucet Updates
Fall 2017
This project will install faucet aerators in bathrooms around East Campus. Each aerator is inexpensive but will reduce water usage by approximately 55% per facet.
Student
Kathleen Lam/EcoCampus
Location
East campus bathrooms
Budget
$6,120
Green Wall
Fall 2017
The Urban Planning and Policy Student Association's project requested a green wall. The incorporation of a green wall into this space will add color, light and energy to a relatively dark basement space with limited natural light.
Student Group
UPPSA
Advisors
CUPPA/Dean's Office
Locations
Basement of CUPPA Hall
Budget
$15,000
Food Recovery Internship
Fall 2017
The intern is responsible for researching best practice, creating and expanding linkages between campus food waste generators and food distributing non-profits, coordinating with the Food Recovery Network, volunteers, and implementation of the designed program.
Student
Thomas Strauss
Advisor
Joe Iosbaker, Office of Sustainability
Location
UIC Hospital
Budget
$6,300
Urban Agriculture Internship
Fall 2017
This internship (Project Green Flame) consists of two parts: 1. The planning and development of an urban garden at the UIC Greenhouse.  2. The development of an Urban Agriculture curriculum.
Student
LaShawn Evans
Advisor
Chris Miller, College of Education
Location
UIC Greenhouse
Budget
$5,000
College of Pharmacy Recycling Bins
Fall 2017
This project installs seven new recycling bins on each floor of the College of Medicine.
Student
Benish Alam
Advisor
Dale Rush, Associate Dean for Administrative Affairs
Location
Building 924, College of Pharmacy
Budget
$2,000
Paper Reduction Internship
Spring 2018
The student intern will create surveys, analyze data, and help to create an environment on campus where students, staff, and faculty reduce their printing.
Student
Madelyn Wilson
Advisor
Joe Iosbaker, Office of Sustainability
Budget
$2,000
House of Bees Internship
Spring 2018
This internship introduces four bees hives to the campus environment.  The hives can be found at the UIC Green House.  Additionally, the intern will collect honey data from the four hives. Read more about Armando's work in the Campus Pollinator Habitat Plan.
Student
Armando Ponce
Advisor
Matthew Frazel, Greenhouse
Location
UIC Green House
Budget
$4,000
Terracycle Writing Instrument Recycling
Spring 2018
This project helps to expand a 2016 proposal to 16 locations around campus.  The funding will be used to purchase boxes and labels from Terracycle to ship writing instruments that need be recycled.
Student
Carolina Gallo
Advisor
Joe Iosbaker, Office of Sustainability
Location
Office of Sustainability
Budget
$4,000
Bidet Implementation Internship
Spring 2018
The internship project will be composed of two parts: research, which will consist of the analytical data relating to the utilization of toilet-water, toilet paper and industrial bidet systems. The second part  will focus on solving the social barriers associated with the project implementation. A final research report will be presented to administration for implementation approval.
Student
Aly ElBanna & Miguel Perez
Advisor
Sarah Koning, Office of Sustainability
Location
East campus bathrooms
Budget
$9,000
Wind Turbines on ERF
Spring 2018
This project will upgrade the four light fixtures in front of ERF to include a hybrid wind-solar system on each. These 4 fixtures were identified as good candidates based on fitting major criteria. First, the location experiences abundant sunlight & wind (from preliminary site visit with the vendor). Secondly, this area sees high foot traffic from students, which will expose students to the idea of solar & wind power. These lights will serve to demonstrate effective use of alternative energy to students, and will be able to feed excess energy back into the grid. In the event of continuous lack of sunlight/wind, the lights will be powered by the grid. Such a project will be a good demonstration to the community of UIC's commitment to sustainability, and a good demonstration to students of the power and applicability of renewable energy sources.
Student
David Klawitter
Advisor
Vy Milunas, Facilities Management
Location
Engineering Research Facility
Budget
$16,300