Sustainability Fee 2016-2017 Annual Report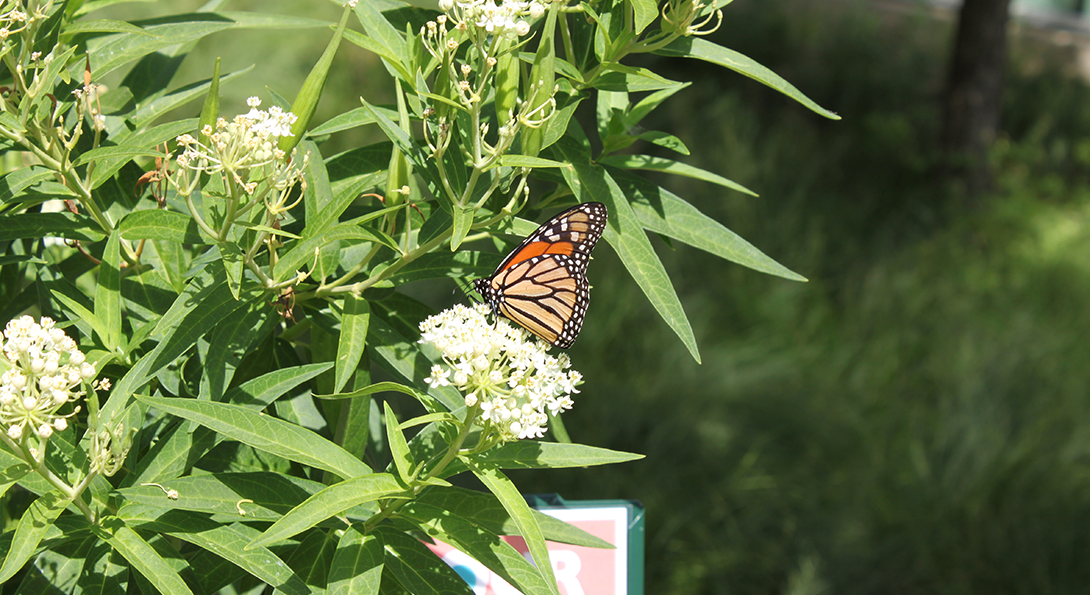 History of the Sustainability Fee
In 2011, the Board of Trustees approved the UIC Sustainability Fee as an initiative to improve the quality of campus operations, reduce UIC's environmental impact, and generate awareness about environmental and sustainable issues by creating opportunities for students' involvement.
Paid for by all undergraduate, graduate, and professional students, the Sustainability Fee is a $3 per semester fee. The Sustainability Fee funds small, short-term projects, helps to subsidize larger, long-term projects on campus, and funds student travel to sustainability-related conferences.
Sustainability Fee Locations
UIC Climate Commitments
In April 2016, Chancellor Michael Amiridis, in conjunction with the Office of Sustainability, announced the UIC Climate Commitments. These commitments are the first step in the Climate Action Implementation Plan and are as follows:
 Carbon Neutral Campus
 ZeroWaste Campus
 Net Zero Water Campus
 Biodiverse Campus
The Sustainability Fee Advisory Board is committed to implementation of the Climate Commitments; starting in the Fall 2016 semester all approved Sustainability Fee projects must align with one or more of the four commitments.
Funded Projects
Heritage Garden
The UIC Heritage Garden is a year-round internship program. Student interns work with faculty, staff, and community members
to connect horticulture with environmental sustainability, cultural diversity, and social justice within gardens located around campus.
Advisors
Rosa Cabrera, Latino Cultural Center and Lori Baptista, African American Cultural Center
Locations
8 garden locations throughout campus
Budget
$54,000
College of Medicine Solar Panels
Up to 5 kW of solar panels will be installed on the 935 building of the College of Medicine. This building is in the process of being renovated for LEED Gold status.
Student Group
College of Medicine students
Advisor
Nick Kane
Location
Building 935
Budget
$26,000
Paper Reduction Internship
The student intern for this project gathered printer/printing data to better understand how much paper is being printed in a typical office space. By understanding the excessive amount of printing going on the intern worked on strategies to reduce paper waste in every building at UIC. At the conclusion of this internship, the intern presented her findings to UIC administration.
Student
Allison Izguerra
Advisor
Joe Iosbaker, Office of Sustainability
Location
Office of Sustainability
Budget
$2,000
Greener UIC Bathrooms
Working off the research of a previously funded project, Greener UIC Bathrooms will install smart meters and retrofit low-flow toilets in buildings on east campus; once installed a student intern will conduct a cost benefit analysis to determine the financial impacts of implementation of smart meters around campus.
Student
Joanne Moliski
Advisor
Sarah Koning, Office of Sustainability
Location
East campus bathrooms
Budget
$13,500
Tree Campus Internship
Working with the Office of Sustainability, this summer student intern organized and maintained Tree Campus initiatives on campus, including organizing the service learning project: UIC Growing Green. The student was also able to heavily update the Tree Care Plan, shaving it down to the essentials and adding in the Climate Commitments. Furthermore, the intern is assessed the need for educational signage on campus.
Student
Margaret O'Connor, pre-Pharmacy
Advisors
Lisa Sanzenbacher, Office of Sustainability
Location
Various locations around campus
Budget
$2,000
Request for additional funding AY 2018-2019
This table shows funding larger/more impactful projects as well as continuing funding of ongoing projects.
This will allow UIC to remain competitive with the University of Illinois system and peer institutions. The average fee for peer institutions is $15 per year.

| Year | Proposals Submitted | Funded Projects |
| --- | --- | --- |
| 2012 - 2013 | 12 | 4 |
| 2013 - 2014 | 12 | 7 |
| 2014 - 2015 | 14 | 6 |
| 2015 - 2016 | 26 | 10 |
| 2016 - 2017 | 30 | 9 |