Sustainability Fee
The Sustainability Fee is a student-led initiative to improve the quality of campus operations, reduce UIC's environmental impact, and generate awareness about environmental and sustainable issues by creating opportunities for students' involvement.
Paid for by all undergraduate, graduate, and professional students, the Sustainability Fee is a $6 per semester fee.  The Sustainability Fee funds small, short-term projects and helps to subsidize larger, long-term projects on campus. Funding from this fee is administered by the Sustainability Fee Advisory Board (SFAB). SFAB is a board comprised of students , staff, and faculty that meets bi-monthly during the academic year. Interested in being on the board?  Contact skonin2@uic.edu.
Application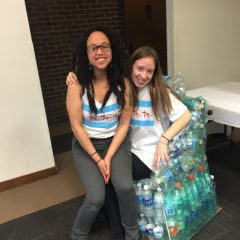 Approximately $100,000  is available per academic year to fund proposals that aid in establishing a sustainable campus environment by expanding such areas as composting, landscaping, and transportation initiatives while also reducing waste and conserving resources.  Funding proposals must address the three pillars of sustainability – environmental protection, social equity, and economic benefit – and align with one or more of UIC's Climate Commitments.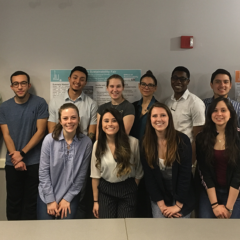 Who Can Apply?

All UIC undergraduate, graduate, and professional students and registered student organizations are eligible to apply. If needed, the SFAB will help provide access to campus resources and personnel to approve projects. SFAB can also suggest other entities that may provide funding or assistance.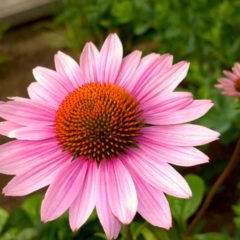 How to Apply

The Sustainability Fee Advisory Board meets twice a semester to approve projects. Students will be notified after these meetings (mid and end of the semester) if their project is approved. If the project is expected to be greater than $5,000, students must submit a Letter of Inquiry before submitting a final proposal.
Application Process
Project Proposals Over $5000
Submit a Letter of Inquiry by September 27, 2019.
The committee will prescreen proposals for appropriateness and feasibility.
If approved, the final proposal is due November 15, 2019.
Project Proposals Under $5000
Submit a final proposal at any point during the academic year. In order to approved for Fall 2019, the deadline is Monday, November 15, 2019.
Additional Information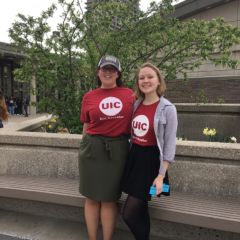 Project Proposals for Internships

Have an idea for a project, but unsure of the feasibility?  Submit an internship proposal to create your own internship.  All proposals should be emailed to skonin2@uic.edu.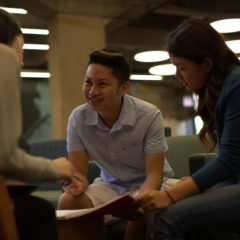 Accessibility

All Sustainability Fee forms are not accessible PDF's. However, please contact Sarah Koning at skonin2@uic.edu for assistance with the applications.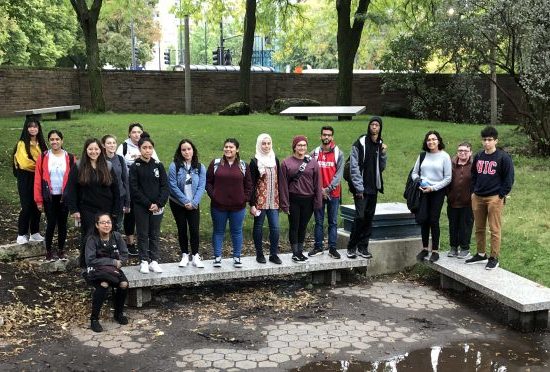 Sustainability Fee awards proposal to transform BSB courtyard
The LAS 110 class was sucessful in securing thousands of dollars for their idea to transform an under-utilized puddle to a Biodiverse and Stormwater-Reducing oasis for students. The Chancellor's Committee on Sustainabilty and Energy's Grounds subcommittee is so excited that UIC students are taking the initiative to make their campus better.
Read the UIC news article on UIC Today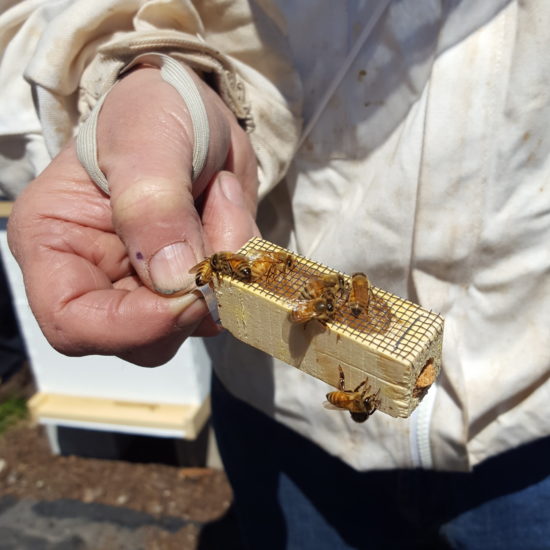 2017-2018 Annual Report
Featuring projects like House of Bees Internship, Wind Turbines on ERF, Urban Agriculture Internship, CUPPA Green Wall and more!
Read our annual report to learn more.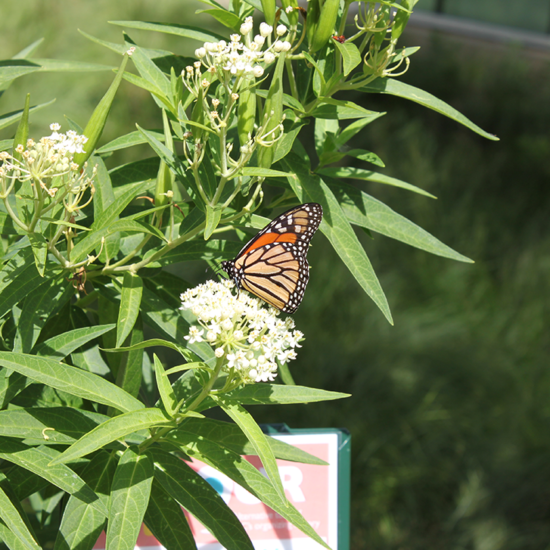 2016-2017 Annual Report
Featuring projects like Paper Reduction Internship, Greener Bathrooms, College of Medicine Solar Panels, Tree Campus USA Internship, UIC Heritage Garden, and more!
Read our annual report to learn more.
Historical Annual Sustainability Fee Reports - links to PDFs on Box.com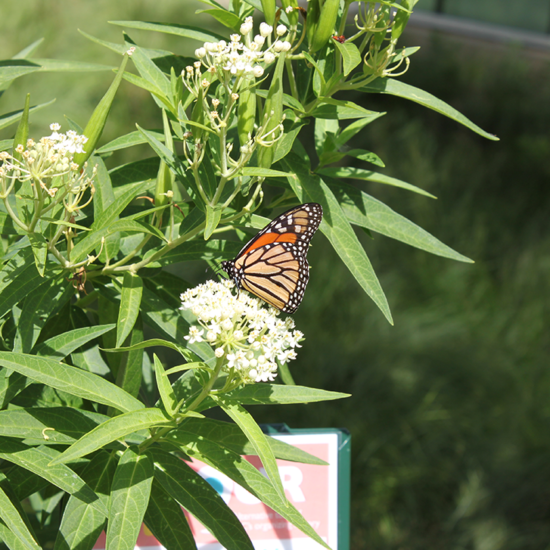 Questions, comments, or need help thinking of a potential project?
 Contact Sarah Koning, Sustainability Fee Coordinator.
1140 S. Paulina St,
150 PSB,
MC 996,
Chicago,
Illinois
60612