EcoVolunteer
EcoVolunteers are Sustainability's volunteer corps. Become an Eco-Volunteer by completing the form below;  your email will be added to the email list. Whenever there is an event on campus that needs your help, you will be notified approximately one to four weeks in advance. If you are able to volunteer for that event, simply reply to the email with your name, email, and time(s) that you are available. It's that easy!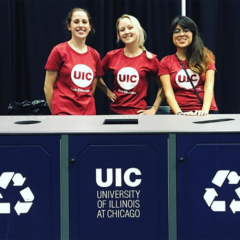 EcoVolunteers help event-goers properly sort their waste by helping them decide which bin to put their trash in. Events where EcoVolunteers are present increase recycling by over 75%!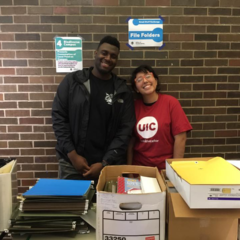 EcoVolunteers help set-up and run annual events like the Great Stuff Exchange. (They also get first-dibs on all the free stuff we give away!)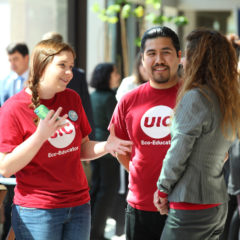 EcoVolunteers help talk about UIC's sustainable initiatives and spread the good word at events on campus.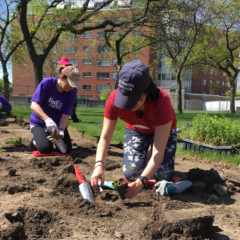 EcoVolunteers help plant trees and native plants all over campus.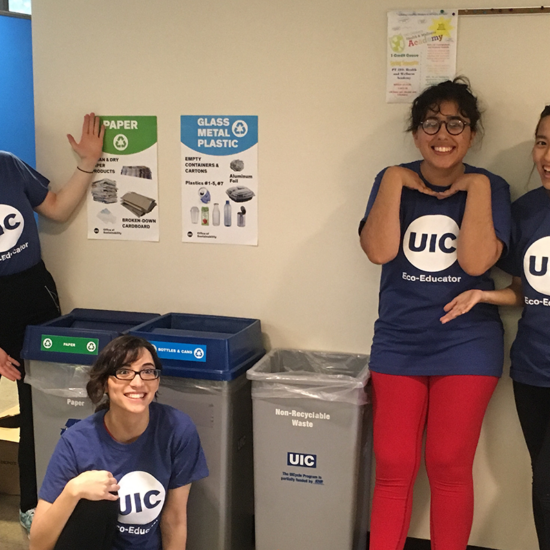 Contact us to request Eco-Volunteers at your next event! Heading link