Student Experience
Get involved with Sustainability at UIC!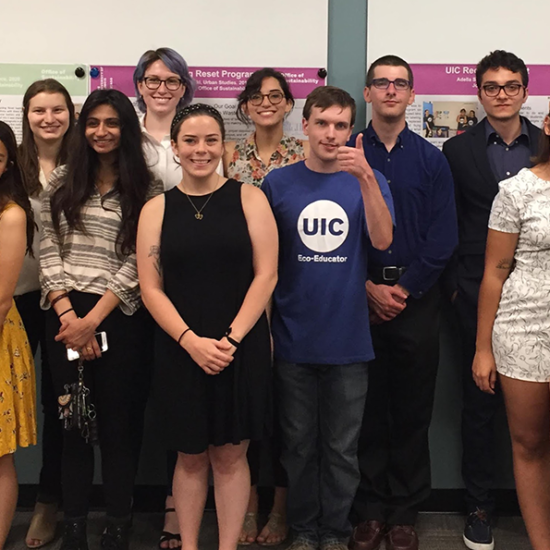 Sustainability Internship Program
The Sustainability Internship Program (SIP) offers hands-on learning experiences for students that advance the overall mission of greater social, economic and environmental sustainability in the campus community. Open to UIC undergraduate students. UIC Faculty and Staff can apply to mentor a student in their department.
Apply to become a SIP intern or learn about becoming a SIP Mentor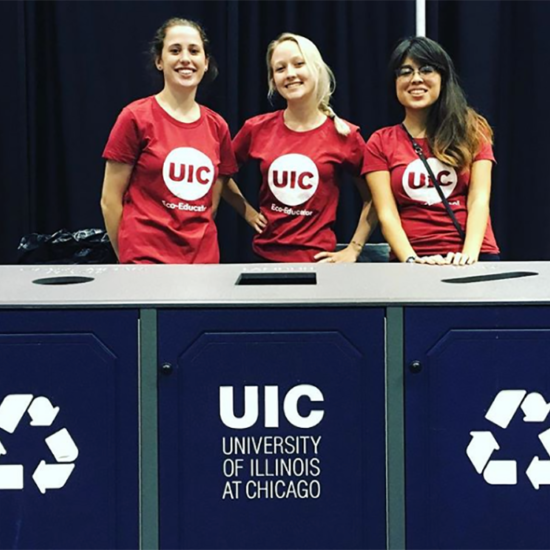 EcoVolunteers
EcoVolunteers at UIC are essential to achieving our Climate Commitments, especially to become a Zero Waste Campus. EcoVolunteers are notified when they are needed at events via email. Open to everyone (UIC faculty, staff, students, and friends of UIC).
Apply today to become a UIC EcoVolunteer