Teaching and Learning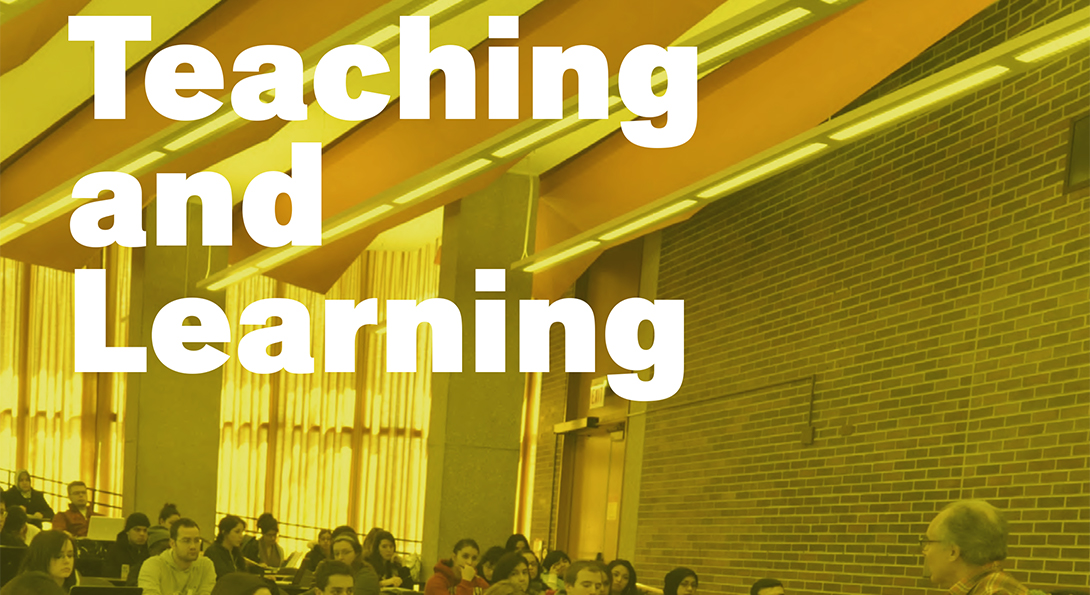 UIC will create meaningful interdisciplinary and sustainability-focused learning and research opportunities for its students.
As an institution of higher education, we are missing a key opportunity if we are not educating students about the challenges of climate change and how to develop solutions. The UIC Climate Commitments primarily address our operations, but UIC also aspires to infusing the curriculum and co-curricular learning with sustainability. This achievement will require the full engagement of the university's academic community in creating meaningful interdisciplinary and sustainability-focused learning and research opportunities for its students on both the undergraduate and graduate level.
Currently, UIC integrates sustainability into curriculum offerings through faculty-initiated course development. UIC's course catalogue lists over 300 courses that are directly or indirectly linked to the ecological, environmental, social, and cultural facets of sustainability. Many faculty are also engaged in sustainability-related research, through the Institute for Environmental Science and Policy (IESP) and other academic and research programs. However, there has been no coordinated approach for developing and guiding sequences of courses that deliver the philosophy, knowledge, skills, and tools that prepare students for entry to the employment market.
During the Sustainability Strategic Thinking process that occurred from 2012-2015, the committee identified existing assets on campus and developed recommendations for advancing sustainability through the campus's teaching and learning activities. The aim is to integrate sustainability concepts, themes, and foundational knowledge into the undergraduate and graduate experience so that students graduate with identified competencies essential to adopt the goals of sustainability. There are two existing sets of actions pertaining to teaching and learning: the goals and action items from the UIC Climate Commitments, and the recommendations from the Sustainability Strategic Thinking report To Green and Beyond: Excellence through Sustainability at UIC, along progress with existing research, education and awareness initiatives.
Enhance and expand opportunities for undergraduate and graduate academic programs related to sustainability and energy
Provide support for colleges and programs to collaborate in establishing interdisciplinary sustainability minors and majors, as well as non-degree for-credit and not-for-credit certificates
Establish co-curricular programs that educate students, faculty, and staff about sustainability
Expand CCSE to engage more stakeholders with appropriate diverse expertise to develop recommended competencies and facilitate the integration of sustainability and energy topics across college research and educational programs
Increase the number of sustainability-related courses that qualify for General Education Credit.
Guiding documents and actions taken from Teaching & Learning Heading link
Do you want the Office of Sustainability to come to your class/ event? Heading link
Fill out the form below if you wish to have someone from the Office of Sustainability come to your class, event, meeting, to discuss sustainability issues on campus. Please provide your top three dates/times for us to come. The Office of Sustainability will review our calendar availability and get back within two working days to schedule the talk.