Biodiverse Campus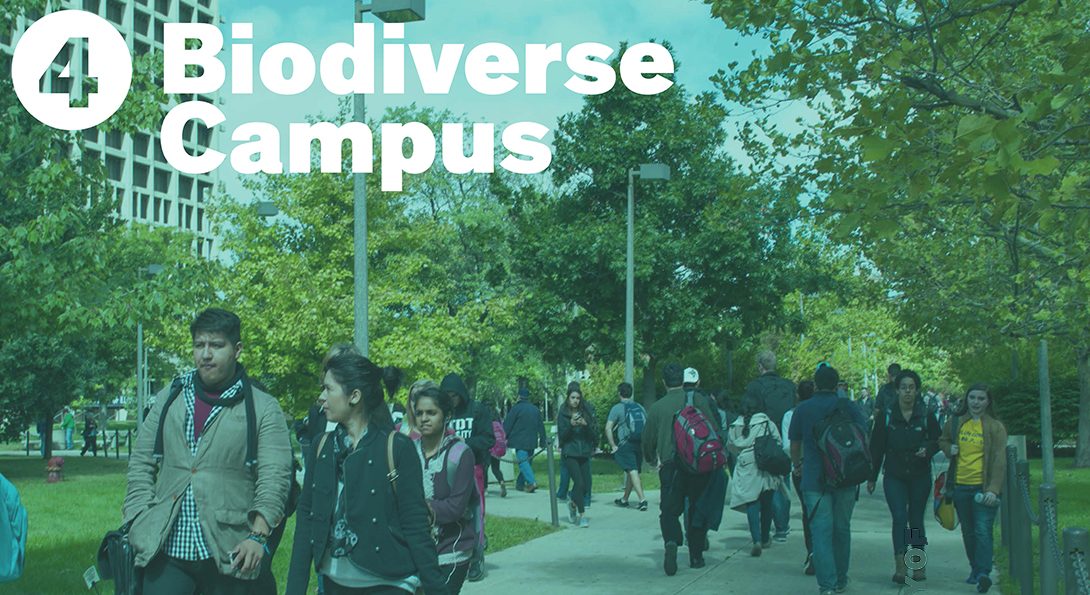 UIC will create a resilient campus landscape supportive of a variety of life, such as plants, animals, and people.
The term biodiversity refers to the variety of all forms of life such as plants, animals, and microorganisms in an ecosystem. In its commitment to being a biodiverse campus, UIC will take steps to protect and support health and diversity of ecosystems on campus.
For many city dwellers, exposure to urban parks and other green spaces will provide most of their encounters with the outside world. Such experiences can have a lifelong impact on awareness and concerns about environmental issues. An institution as large as UIC has the potential to educate and inspire students, faculty, staff, and neighbors through its thoughtful and sustainable approach to increasing biodiversity in its open spaces. In addition to their educational benefits, biodiverse spaces increase the attractiveness of the campus, thus playing an important role in recruiting students and employees.
4A. Promote Consumption of Local Food on Campus – Explore contracting options with local and regional food vendors and opportunities for on-site food production.
Guiding documents and actions taken from Biodiverse Campus Heading link