CAIP Checklist for UIC Projects
A Guided Sustainability Checklist for Architects, Engineers, and Project Owners and Managers.
The Climate Action Implementation Plan (CAIP)  guides the university to reduce building greenhouse gas emissions and cost of operations throughout the project's useful life. The strategies of the CAIP integrate the principles of the UIC Climate Commitments to be a Carbon Neutral Campus, Zero Waste Campus, Net-Zero Water Campus, a Biodiverse Campus. UIC's greenhouse gas emissions can be zero by 2050 only if all the solutions of the CAIP are put into practice by 2028.
Because buildings account for the majority of our energy and water use, creation of waste, and can impact natural habitats and biodiversity on campus, it is imperative that UIC set high standards for all new construction to aid the goals of the UIC Climate Commitments. Ideally, all newly constructed buildings and building renovations going forward should be built to be carbon neutral, zero waste, using net-zero water, with minimal habitat impact.  UIC understands that most innovative carbon, water and waste neutrality projects have a high capital attached to the projects and may not always be fiscally feasible when looking at upfront costs alone. However, UIC is a long term property owner and manager, thus a full life-cycle cost, waste, and maintenance analysis will usually demonstrate overall long-term financial savings.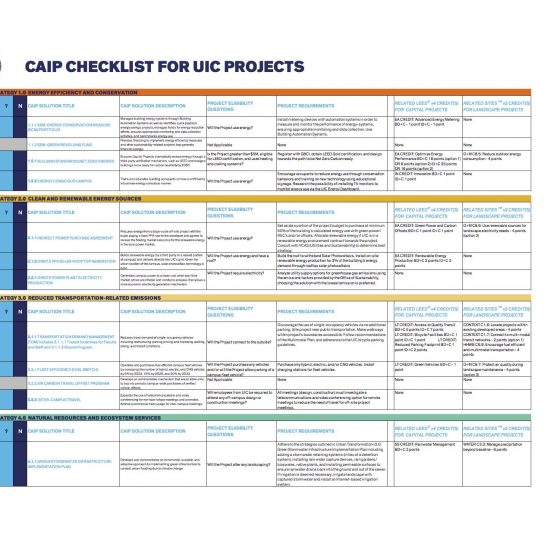 CAIP Checklist for UIC Projects
Use this checklist to determine if the project effects any of the solutions outlined in the Climate Action Implementation Plan. Adhere to the recommendations in the checklist.
Download the checklist (.xls)
LEED® and SITES® Templates for UIC Projects
LEED Gold and SITES Silver Requirements
All new construction and major renovation projects on campus, regardless of their size or budget, must complete the CAIP checklist for UIC projects, using the LEED® or SITES TM template. Building projects must achieve Gold level or higher and landscape projects must achieve Silver or higher. If the building project costs more than $5 million, the project must be registered with GBCI and obtain LEED® Gold level certification. If the landscape project costs more than $2.5 million, the project must be registered with GBCI and obtain SITESTM  Silver level certification. Details regarding certification and submittals are available on the Sustainable Design Requirements 01 81 13 of the UIC Building Standards.
Please pay special attention to the solutions that aim to reduce energy use (1.2.1), and reduce water use (4.2.1, 4.2.2) as these are solutions that require creative problem solving for achievement. If a project does not think it can attain the goals, please submit a technical and financial justification to the Office of Sustainability at sustainability@uic.edu. Please note that UIC is a long-term owner and financial justifications must look at the full life cycle of the building, not just up-front costs.
How Project Planning, Design and Construction will help acheive the CAIP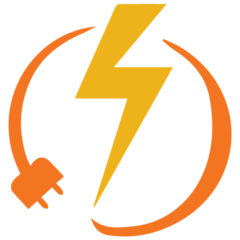 Energy efficiency and conservation initiatives present an enticing opportunity to both reduce GHG emissions and provide cost savings in energy and fuel-related expenditures for UIC. Buildings and the energy required to support them (electricity from the grid, onsite production, natural gas, etc.) accounts for most of UIC's emissions (roughly 80% or 285,000 MTCO2e). UIC has reduced its overall Energy Use Intensity (Energy Used per Square Foot of built space) by 22% since FY 2004 and in this same period, total campus energy use was reduced by 26%. There are still many opportunities to implement increased energy efficiency measures on campus and capture savings.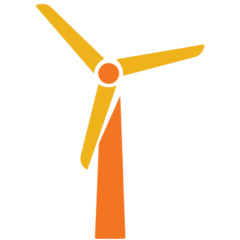 The procurement of cleaner and renewable-sourced energy provides a more reliable and resilient energy system, a lessened environmental impact, and improved public health. On-site renewable systems also provide educational opportunities for students and the broader community. UIC currently has a 106 kW PV rooftop system that generates approximately 120 MWh/year as well as an onsite geothermal system that provides 4,444 MMBtu of heating and cooling annually. UIC's Utility operations runs its two power plants with cogeneration capabilities on campus that increases fuel efficiency by replacing separate processes that produce either electricity or thermal energy with a single process that provides both.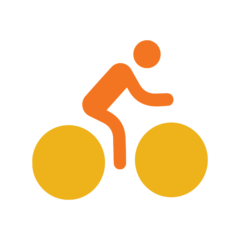 UIC's transportation-related emission sources comprise a relatively small portion of total GHG emissions, but are difficult to address. Institutional structure and policies, individual behavior, and complex interactions between units present obstacles. Without addressing these barriers, emissions from the transportation sector will continue to grow given the expected population increase at UIC.

A rise in student and faculty/staff population is a welcomed trend, but will require comprehensive and collaborative strategies to offset GHG emissions from an increase in daily and business commuting. To reduce GHG emissions in this sector, UIC will need to modify many incentives and policies to better support more sustainable transportation.

UIC should prioritize pedestrians; support a connected network of safe and efficient bicycle-friendly routes and construct secure facilities to encourage bicycle commuting; and increase transit ridership by making transit an efficient and cost-effective option for all campus users.

If a project is likely to increase the number of people coming to campus note that providing additional parking may not be the only solution, demand management strategies should be considered.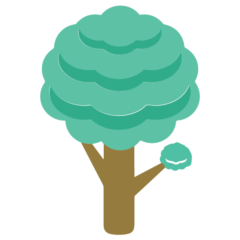 UIC sits on an urban site; the present watershed and habitat differ from the natural habitat that existed here 200 years ago as part of the Lake Michigan watershed. Today, stormwater flows directly into the combined stormwater-sewer system. UIC has undertaken many steps to improve stormwater management on campus including developing strategies to reduce UIC's stormwater runoff by 10% and calling for demonstration projects that increase awareness of and support for green infrastructure.

The area historically is considered a lake plain and a tallgrass prairie. Within a few acres of this prairie grassland ecosystem, there is the potential for hundreds of species of plants, bees, butterflies, snakes, salamanders, and meadowlarks. The predominant species on campus today are turf grasses, native and hardy perennials and grasses, as well as an urban tree canopy covering about 17% of all open space. As UIC continues to plant flowering perennials and native plants, insect pollinator activity will increase.

UIC has been a certified Tree Campus USA since 2011 and recently became the first official Bee Campus USA in Illinois, further displaying a commitment to protect and conserve natural resources, as well as addressing UIC's Climate Commitment of enhanced Biodiversity. There remains plenty of room for improvement however, in addressing UIC's Climate Commitment of Net Zero Water, in better conserving all natural resources.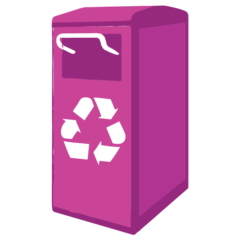 UIC is committed to operating an efficient campus that is continually working towards eliminating waste. UIC's Climate Commitment to be a Zero Waste Campus is a sustainable waste management system that emphasizes waste prevention as opposed to end-of-pipe waste management. It is a whole systems approach that aims for a massive change in the way materials flow through society, resulting in no waste.

UIC defines zero waste as a 90% diversion rate of landfill-bound material; through techniques such as source reduction, materials reuse, recycling, and composting. Zero waste systems prevent pollution and avoid costs associated with landfill disposal. It also reduces carbon emissions by diverting discarded materials from methane-generating landfills and avoids carbon emissions associated with extracting, processing, and transporting raw materials and waste. In implementing a Zero Waste Campus, UIC will significantly decrease its waste streams and environmental impact.

In addition to recycling and compost, UIC utilizes purchasing policies and vendor requirements that reduce waste going to landfill. There are a variety of new collection programs and the OS produced a Zero Waste Guide for events. The goal of the Recycling Program is to minimize waste by encouraging the conservation of resources.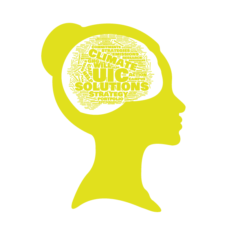 As a leading Research University, UIC is positioned well to educate undergraduate and graduate students in urban sustainable development and the challenges and opportunities for environmental, economic, and societal well-being in the 21st century and beyond. Many faculty are engaged in sustainability-related research, through various academic and research programs.

Two existing sets of actions for the advancement of sustainability teaching and learning at UIC include integration of the Aspirational Goals and Short-Term Action Items from the UIC Climate Commitments and the recommendations from the UIC Sustainability Strategic Thinking report "To Green and Beyond: Excellence through Sustainability at UIC".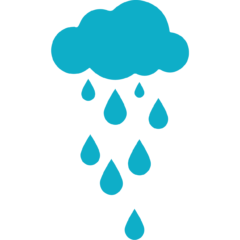 Between 1958 and 2012, the observed change in heavy precipitation in the Midwest region increased by nearly 38% based on 2014 National Climate Assessment estimates. Without adequate flood and storm water management precautions, extreme rain events can severely damage infrastructure and cause public utility failure. Flooding intensity and frequency have increased in the northeast Illinois region, leading to property damage, traffic congestion, sewer overflow, and power outages. Incidence in heat-induced illnesses such as vector-borne disease, heat stress, and heat stroke are also rising, putting pressure on resources.  Although the frequency of these occurrences are relatively unpredictable, the overall increase in global temperatures pose significant risk for the physical environment, local economies, natural ecosystems, and regional residents. UIC buildings need to be able to withstand future hazards.