Chancellor's Committee on Sustainability and Energy
The Chancellor's Committee on Sustainability and Energy (CCSE)  focuses on the hard work of realizing the UIC Climate Commitments via the Climate Action Implementation Plan (CAIP) in the areas of energy and utilities, sustainable materials and waste management, biking and transportation, transformative grounds, teaching and learning, and climate resilience.
The CCSE is made up of five subcommittees that meet regularly.  Meetings are open to all members of the UIC community including faculty, staff, and students. Scroll to the bottom of the page to request to join a subcommittee.
Plans authored by the CCSE
CCSE Subcommittees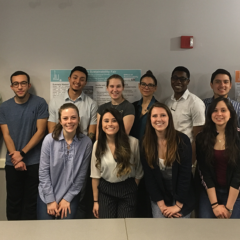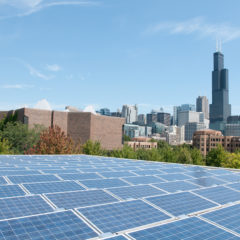 Energy & Utilities

The CCSE Energy & Utilities subcommittee focuses on initiatives including energy efficiency and conservation projects, renewable energy, and greenhouse gas emissions reduction from electricity and co-generation activities. This also includes water conservation and green building policies.

Energy & Utilities works on the implementation of: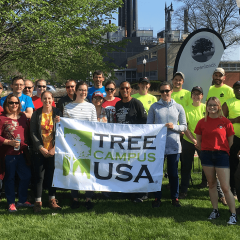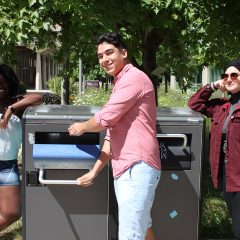 Sustainable Materials

The CCSE Sustainable Materials (formerly "Recycling & Waste Management") subcommittee looks at UIC's recycling and waste management programs including general recycling, composting, construction, special and hazardous waste, and recommends processes and programs to reduce waste volume and increase recycling rates as well as developing policies to increase sustainable materials into UIC's purchasing policies.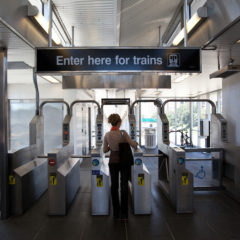 Transportation

The CCSE Transportation subcommittee examines transportation on and to campus, including air travel for university business, develops transportation policies, and monitor progress towards reducing greenhouse gas emissions from the campus fleet and through commuting patterns.