STRATEGY 6.0 Education and Research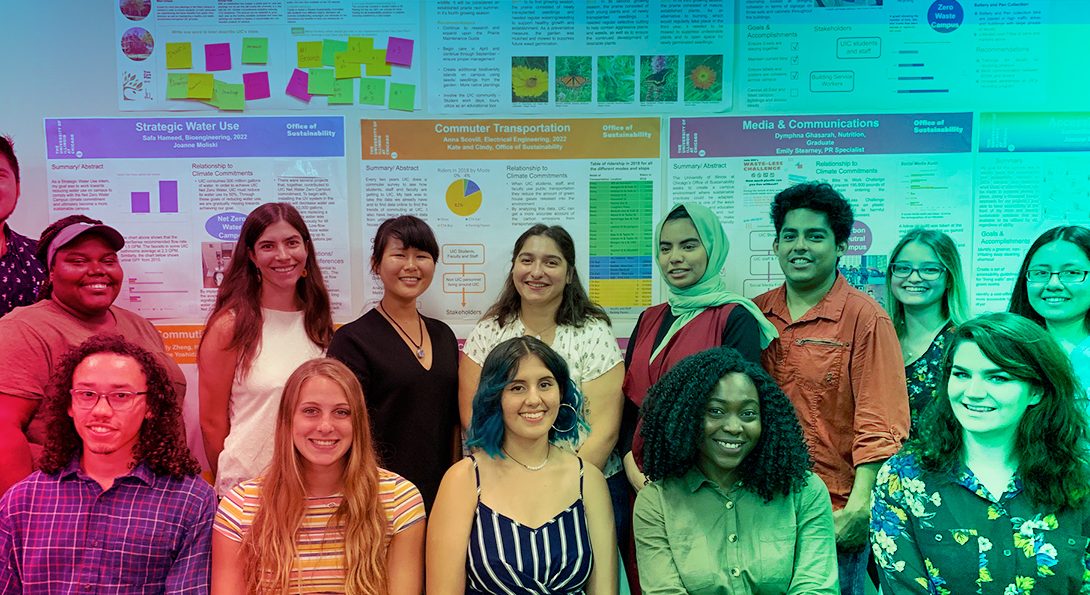 The Education and Research strategy will help UIC integrate sustainability in teaching, learning, and research as part of the recommendations of the UIC Climate Commitments and of the report To Green and Beyond: Excellence in Sustainability.
This strategy calls for UIC to develop a sustainability-related curriculum by creating a sustainability course rubric, embed sustainability into existing courses for general education credit, incentivize the development of interdisciplinary sustainability majors, minors, and certificates, and create ways for colleges to hire faculty with sustainability expertise. This strategy will also enhance sustainability-related co-curricular activities by creating learning opportunities such as educational signage around campus. This strategy urges UIC to catalyze sustainability-related research by providing seed funds to practice research beyond the campus, establish administrative pathways for igniting interdisciplinary research, and creating funding opportunities sustainability-related research topics.
These solutions on this page have been updated from what is mentioned in the original report (2018).