Strategy 6.0 Teaching and Learning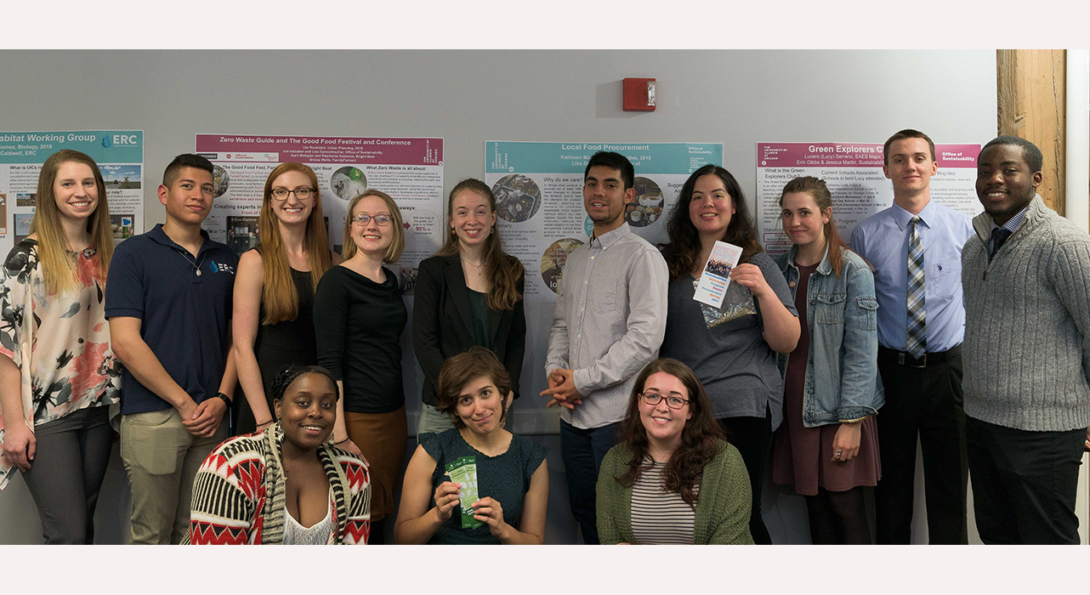 These solutions will help UIC integrate sustainability in teaching, learning and research as part of the recommendations of the UIC Climate Commitments and of the report To Green and Beyond: Excellence in Sustainability. Read the full report, including how we decided on the teaching and learning solutions in the full Climate Action Implementation Plan.
6.1 Develop Sustainability-Related Curriculum
Solution 6.1.1 Sustainability Course Rubric
UIC will develop a sustainability course rubric, facilitated by the assistance of Graduate Assistant to assist students in identifying sustainability-related courses. This rubric would centralize and better advertise offerings and – imminently – degrees. It would be required that departments utilize the rubric, and subsequently, existing courses would be cross-listed.
Solution 6.1.2 Sustainability-Related Courses for General Education Credit
The syllabi of existing General Education courses should be reviewed for further opportunities to infuse sustainability into existing courses, with an initial focus on courses that meet the General Education requirements of Analyzing the Natural World and U.S. and Society; which are more likely to have courses that fit this unique opportunity.
Solution 6.1.3 Interdisciplinary Sustainability Majors, Minors, and Certificates
The Associate Chancellor for Budget and Resource Planning and the Office of the Provost should develop incentives for interdisciplinary courses, programs, and certificates for opportunities to offer sustainability-focused courses, certificates, and other educational programs.
Solution 6.1.4 Faculty Expertise
Colleges and Departments with the support of the Office of the Provost should develop an approach to recruiting faculty in areas where there are gaps in expertise that results in missed opportunities to engage in sustainability research and respond to national and regional priorities, targeting the academic areas of Energy and Sustainability, Environmental Economics, Environmental Sociology, Environmental Justice, Corporate Social Responsibility, and Urban Infrastructure Sustainability.
6.2 Enhance Sustainability-Related Co-Curricular Activity
6.2.1 Learning Opportunities
Besides a steady institutional funding for successful on-going sustainability-related co-curricular programs at UIC, education signage should be included for every capital project that can utilize the talents of UIC faculty, staff, and student innovation. This concept  should be integrated into the campus vision as described in the Master Plan.
The sustainability-related co-curricular programs at UIC include:
6.3 Catalyze Sustainability-Related Research
Solution 6.3.1 Research Beyond Campus
In order to advance (broader) community and off-campus research, relevant colleges as well as OVCR should provide seed funds for community-based participatory research to help neighboring communities address issues like improved efficiencies in energy and resource usage consistent with UIC sustainability goals.
Solution 6.3.2 Interdisciplinary Research
The OVCR and Office of the Provost should establish administrative pathways for catalyzing interdisciplinary research including tenure, promotion, and recognition of interdisciplinary publications in the areas of water, energy, and general urban sustainability.
Solution 6.3.3 Funding Opportunities
The OVCR should develop a process to track and optimize funding opportunities in sustainability-related research topics including governmental sources but also specific research foundation opportunities.