STRATEGY 5.0 Sustainable Materials and Reduced Waste Streams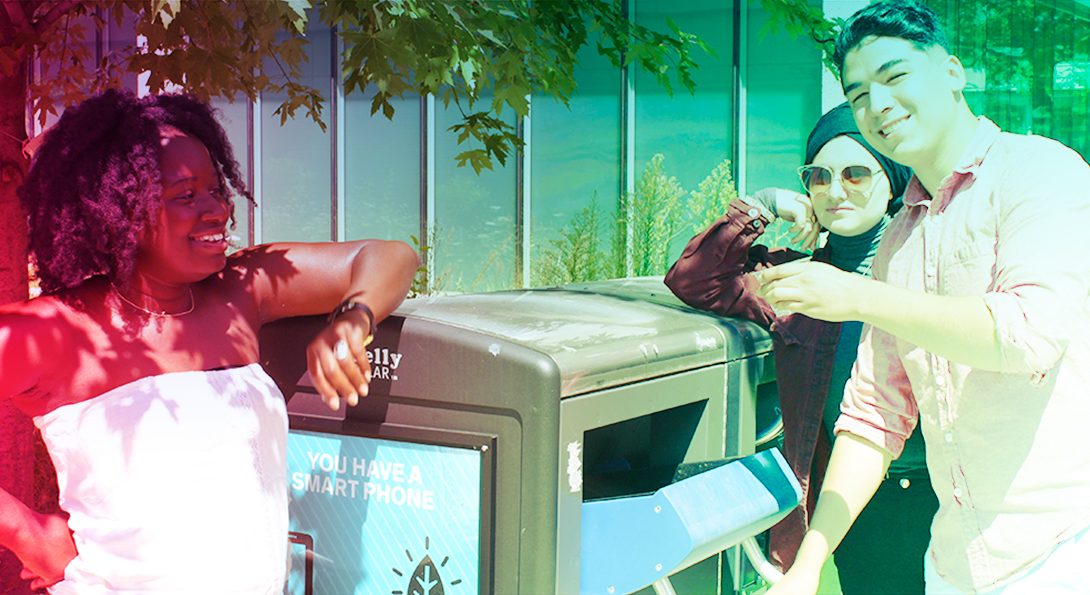 This strategy calls for UIC to require departments and units to compose and implement their own zero waste plan as well as optimize university-level operations through operational waste collection efficiency and requiring at least 90% of construction and demolition waste to be recycled. This strategy will reduce food waste through a comprehensive food scrap collection and food recovery program. This strategy will also require UIC to practice sustainable procurement through a sustainable purchasing process, enforcing the sustainability aspects of the revenue generating contracts, and implementing a sustainable paper policy and a bottled water policy. This will help UIC achieve it's commitment to be a Zero Waste Campus and can help UIC save 200 MTCO2e annually.
UIC's Zero Waste Campus goal is a commitment to operating an efficient campus that is continually working towards reducing waste by emphasizing waste prevention as opposed to end-of-pipe waste management. It is a whole systems approach that aims for a massive change in the way materials flow through society, resulting in no waste.
A key principle to the success of this strategy is that everyone has a role to play. We especially look to the custodial staff which is being empowered to be ambassadors for zero waste efforts.
These solutions on this page have been updated from what is mentioned in the original plan (2018).