STRATEGY 4.0 Natural Resources and Ecosystem Services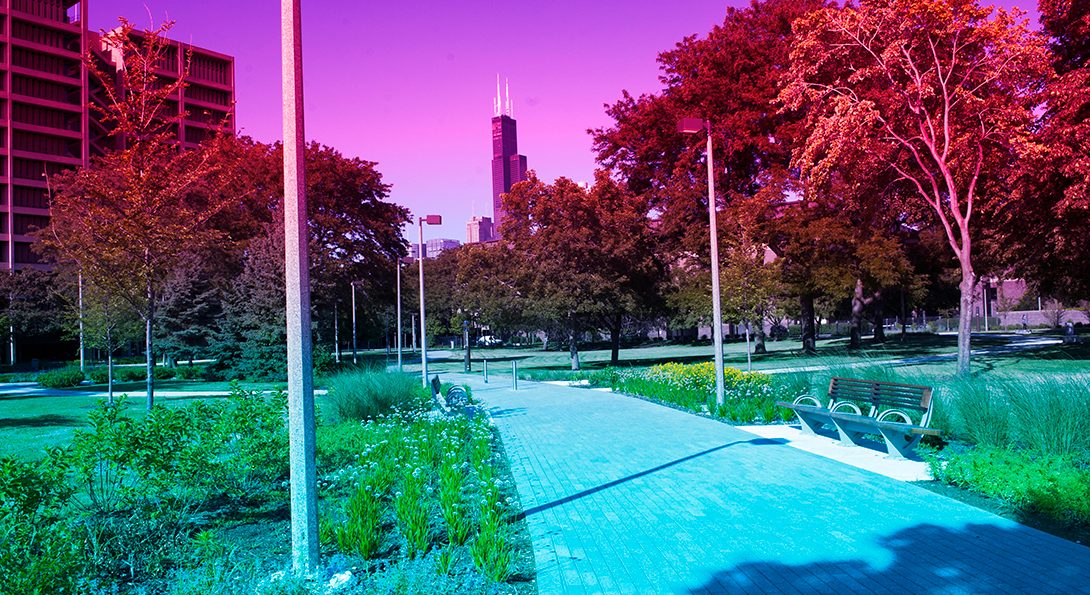 This strategy calls for UIC to retain and reuse stormwater by following the recommendations of Urban Transformations 2.0 Green Stormwater Infrastructure Implementation Plan as well as to reduce campus water use through building-level water metering and installing manual and low-flow bathroom fixtures. This strategy will also enhance biodiversity per the recommendations of the Campus Habitat Pollinator Plan and the Tree Care Plan.  This will help UIC achieve it's commitment to be a Net Zero Water Campus, a Biodiverse Campus, as well as a Resilient Campus by measuring water consumption usage and stormwater capture, reducing runoff to the City's Combined Sewer Overflow (CSO) system from surfaces owned by UIC, and reducing potable water consumption on campus.
These solutions on this page have been updated from what is mentioned in the original report (2018).