STRATEGY 4.0 Natural Resources and Ecosystem Services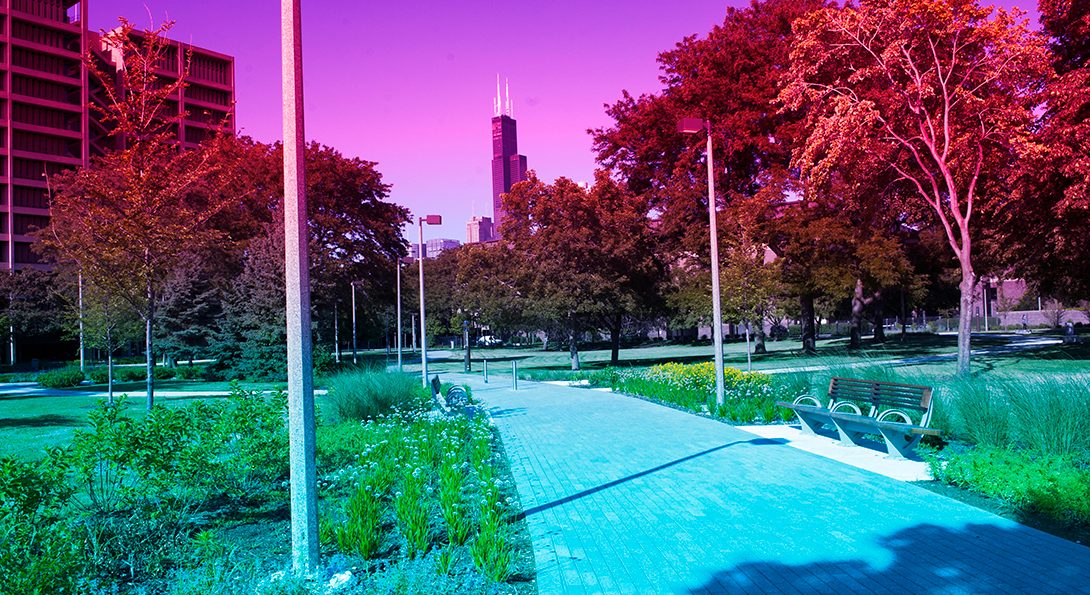 This strategy calls for UIC to retain and reuse stormwater by following the recommendations of Urban Transformations 2.0 Green Stormwater Infrastructure Implementation Plan as well as to reduce campus water use through building-level water metering and installing manual and low-flow bathroom fixtures. This strategy will also enhance biodiversity per the recommendations of the Campus Habitat Pollinator Plan and the Tree Care Plan.  This will help UIC achieve it's commitment to be a Net Zero Water Campus, a Biodiverse Campus, as well as a Resilient Campus by measuring water consumption usage and stormwater capture, reducing runoff to the City's Combined Sewer Overflow (CSO) system from surfaces owned by UIC, and reducing potable water consumption on campus.
4.1 RETAIN AND REDUCE STORMWATER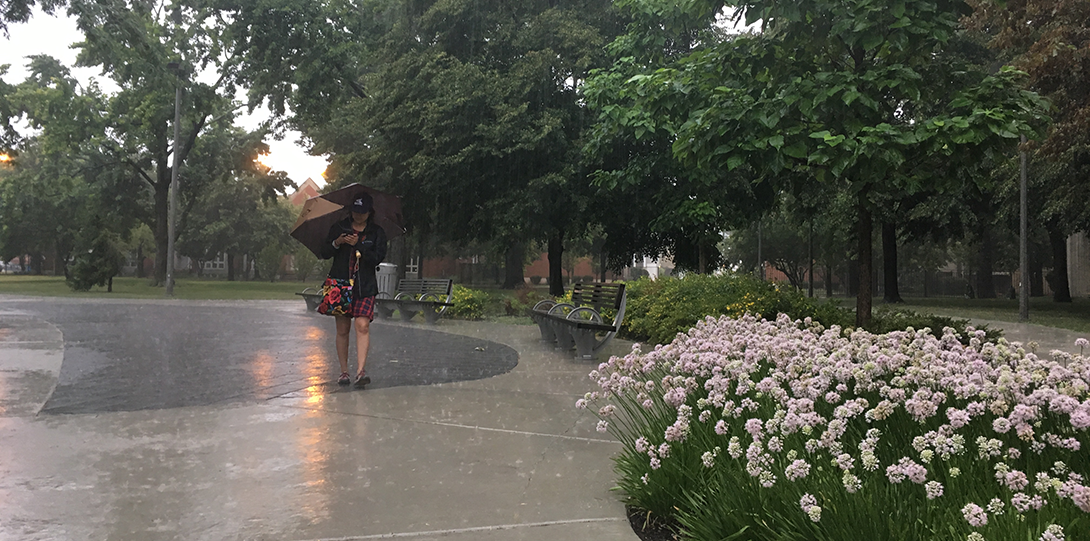 Due to the combined stormwater and sewer system in the Chicagoland region our the fresh water source, Lake Michigan and the Great Lakes, are at increased risk. The Chicagoland region is under "extremely high" stress level for flooding (World Resources Institute – Water Risk Atlas) which can cause  millions of dollars of damage to property and presents a significant liability issue, especially when heavy rains overflow the system, forcing the city to open the overflow points along the river, and in extreme cases, opening the locks and releasing the stormwater that is mixed with sewage back into Lake Michigan – the same source for UIC and the region's drinking water. Sustainable stormwater management is aimed at retaining water on site for reuse, evaporation or percolation, and preventing runoff to the sewer system. Sustainable water management entails using less water in plumbing and washing and thus reducing water waste into the sewer system.
4.1.1 Green Stormwater Infrastructure Implementation Plan
GOAL
Increase natural campus flood mitigation strategies through bioswales and landscape alterations by adhering to recommendation in Urban Transformation v2.0 by 2050.
Managing stormwater and monitoring its capture on-site will better equip UIC to more efficiently spend its operations budget. This can be achieved through best practices in green infrastructure techniques such as bioswales, green roofs, greenways, native landscaping with soil amendments, rain gardens, rainwater capture, and/or the removal of paving and structures. Furthermore, UIC researchers can monitor the performance of these systems in real-time through the use of WiFi enabled monitoring systems.
Through Urban Transformations 2.0: A Green Stormwater Infrastructure Implementation Plan for the University of Illinois at Chicago (UT 2.0) UIC can develop and demonstrate an incremental, scalable, and adaptive approach to implementing green infrastructure in a highly urbanized context to combat urban flooding due to climate change. Through sustainable stormwater management precautions, UIC has positioned itself as a steward in identifying and developing resilient and transferable flood-reduction initiatives.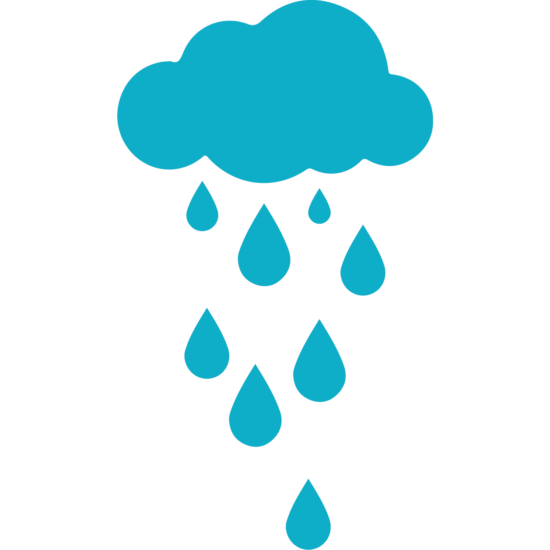 Climate Resilience Connection
Global climate change has significantly greater impacts on the natural environment than simply increasing the average temperature of our environment. Change in precipitation patterns is one of the most prominent outcomes of a warming climate. A warmer atmosphere holds more moisture, increasing the likelihood of heavier and more frequent rainfall events.  So it is imperative that UIC take steps to mitigate flood damage to existing infrastructure and by implementating green infrastructure.
Climate Resilience 7.1 ECOSYSTEM SERVICES
4.2 REDUCE WATER USE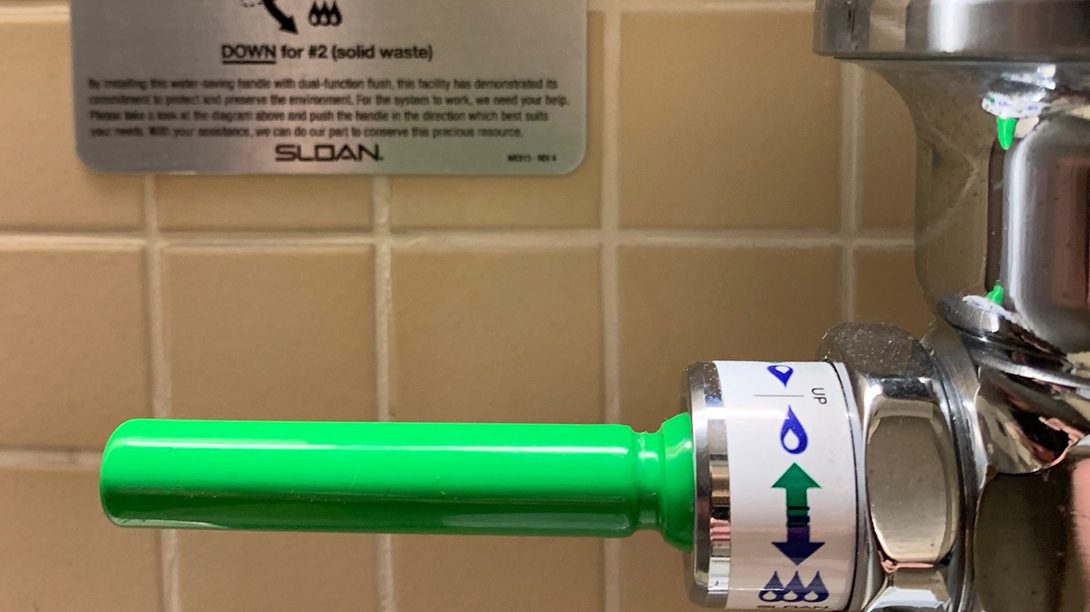 UIC receives nearly 41 inches of rainfall per year on its 244-acre campus, an equivalent of roughly 265 million gallons of stormwater falling on a mix of landscaping, roofs, sidewalks, parking lots, and streets. UIC consumed on average 669,000,000 gallons of water annually between 2012 and 2018 (CAIP portal). Past studies show that the power plants use the majority of water on campus. High temperature hot water and steam are used for heating while chilled water is used for cooling. Anytime there is a major leak or break in these closed-looped systems it creates a spike in water usage for that year, which is disproportionate to the average use.
A significant component of water use efficiency is prevention and management of piping for central heating and cooling systems. Key strategies to reduce water use include building-level water metering (Solution 4.2.1), and retrofitting restroom fixtures—particularly automatic flushers and/or toilet basins with manual low-flow fixtures (Solution  4.2.2)
4.2.1 Building-Level Water Metering
GOAL
Obtain building-level water data by either updating every building with a water meter or by working with the City to install smart meters.
Similar to energy, UIC cannot monitor our water usage if is not accurately measured. UIC tracks water use based on the City's water bills. Meter readings are conducted every two months, and oftentimes are simple estimates. However, trends can be identified when the campus averages water use over the past several years, as noted in the case study which identifies the top water usage types at UIC.
The price of water and sewer service increased by 160% between 2008 – 2019. UIC pays approximately $4.50 million for water and sewer charges annually, even factoring out UIC's evaporation credit for the cooling towers in the power plants. If UIC were to reduce water use by 52%, there would be an approximate annual savings of $2.34 million (NPV) not including the City's  sewer and water tax.
Understanding water use at UIC requires good metering at the building level, and by use (such as for irrigation). Compared to energy metering efforts, water metering at UIC is considered at least 10 years out-of-date. In order to monitor savings from water efficiency retrofits, remote building-level-read metering needs to be updated and used in the buildings with the greatest water consumption. Using data from 2016, a model to estimate usage calculated UIC's current water share distribution. However, in this model it is likely that research and clinical use are underestimated since some usage is unaccounted.
4.2.2 Manual and Low-Flow Fixtures
GOAL
Replace all automatic and/or high-flow flushers to manual and low-flow fixtures.
Utilizing the Water Management Inc. model that generated water share distribution retrofitting urinals and toilets to meet today's water efficiency standards would save an excess of $600,000 per year in water expenses. Based on the Taft Hall case study, it is expected to have a financial payback in less than one year.
OS's Sustainability Internship Program (SIP) and an Industrial Engineering Design Team researched restroom water usage at UIC. The results of these studies suggest a quick payback—less than 1 year— for retrofitting regularly used restrooms currently equipped with automatic and/or high-flow fixtures (to manual and low-flow fixtures).
4.3 ENHANCE BIODIVERSITY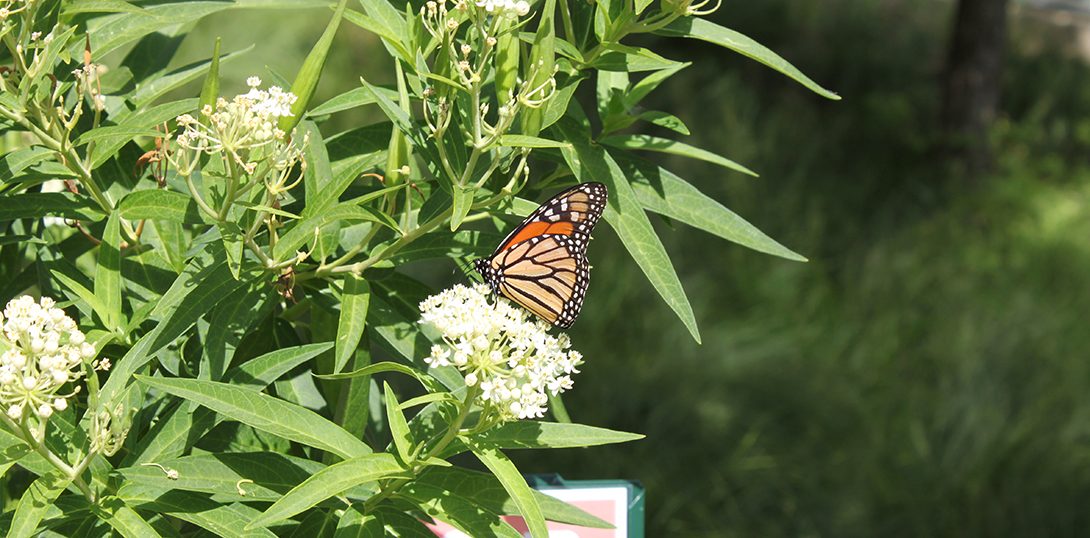 UIC covers over 244 acres and some of the largest green spaces in proximity to the Chicago Loop (after the Chicago Park District's Millennium Park and Grant Park). Preserving this open space for aesthetics and student activities can be accomplished while providing ecosystem services such as landscapes that enhance pollination and are critical to maintaining an active food supply. Integrating biodiversity into campus operations will also aide in stormwater reduction (solution 4.1.1) through native plantings and woodland plants that are beneficial to pollinators (solution 4.3.1) while recognizing the environmental, economic, and human health and well-being benefits of trees (solution 4.3.2).
UIC can also enhance the soil through biodiversity improvements since the right soil plays an important role in stormwater reduction and carbon sequestration.  A biodiverse campus is a resilient campus as it is better equipped to deal with catastrophes due to climate change and sudden weather events. UIC is proud to help the City of Chicago live up to the motto, "urbs in horto", city in a garden. Let's be proud that UIC is a university in a city in a garden, "universitas in urbs in horto".
4.3.1 Campus Pollinator Habitat Plan
GOAL
Increase pollinator habitats to encompass greater percentages of campus land.
Pollinator populations have been on the decline throughout the United States. There is no single cause for this, yet significant drivers include disease, agricultural practices, pesticides, and urbanization. The decline of pollinators affects not only natural ecosystems in place but also the production of crops and other plants that can remove air pollutants. The purpose of the Campus Habitat Pollinator Plan is to create a set of recommendations and practices that allow pollinators to thrive at UIC through planting recommendations, maintenance policies and educational tools. The campus is prioritizing its role in climate change mitigation by increasing biodiversity and has a comprehensive list of native and diverse plant species.
Facilities Management is engaged in partnerships to implement an Integrated Pest Management (IPM) plan and to diversify plants in support of pollinators; and therefore will be a key partner in providing an enhanced habitat for pollinators. UIC's trees also follow a set list of strict IPM guidelines set forth to maintain the health standards of both tree and pollinator species. Pollinator population fortification supports a resilient and robust tree and plant care system.
Similarly, all plants capture carbon dioxide and release oxygen through photosynthesis. For many types of vegetation, particularly long-lived trees, peat bogs, wetlands, and grasslands harboring native plants that sequester carbon in biomass beneath the ground, there is a net draw down of carbon from the atmosphere. Thus, landscaping practices have the potential to reduce the campus carbon footprint.
The OS takes pride in the fact that Bee City USA granted UIC Bee Campus USA status; the first university in Illinois to gain this recognition.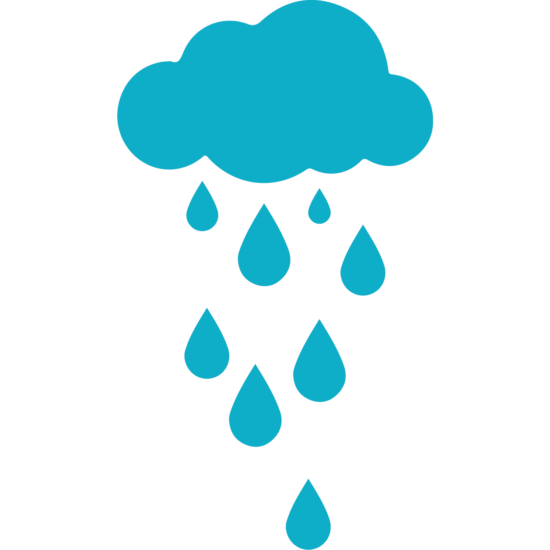 Climate Resilience Connection
The decline of both domesticated and wild pollinators poses potentially serious consequences to natural ecosystems, and also has the potential to affect human food production. A biodiverse plant inventory allows for habitats for a wide range of urban animal life which are essential for ecosystem function as the majority of flowering plants rely on insect pollinators like bees for reproduction. The campus landscaping needs to remain resilient to infestation by insect, fungal, and viral pests, and to storm damage by planting a variety of different species.
Climate Resilience 7.1 ECOSYSTEM SERVICES
4.3.2 Tree Care Plan
GOAL
Ensure a robust tree inventory by dedicating a funding source to maintain the health of the current tree inventory, prioritizing the large, mature trees; as well as planting new trees to replace any tree lost due to factors like weather, disease, or construction.
The Tree Care Plan encourages a greater diversity and care within UIC's tree inventory. UIC is among a few universities that participate in the Tree Campus USA program. This program promotes effective tree management, campus community involvement, and nature connectivity among faculty, staff, and students through forestry efforts.
The UIC tree inventory will provide the campus with specific, long-term solutions for tree care. A full inventory is essential in effectively allocating the Tree Care Plan expenditures, as it allows UIC to prioritize and strategize what is best for the campus. An up-to-date inventory presents a complete idea of what each tree requires to remain healthy and how to prepare efficiently for potential losses.  Planting priority is given to those species of trees that will increase the UIC tree inventory, are a diverse set of species, have the ability to thrive and adapt in Chicago's changing climate and soil, and are able to mitigate harsh environmental conditions like flooding, pollution, and greenhouse gas emissions.
Each unit at UIC that is responsible for maintaining their grounds must also be responsible for the financial commitment to maintain their tree inventory and the subsequent health recommendations.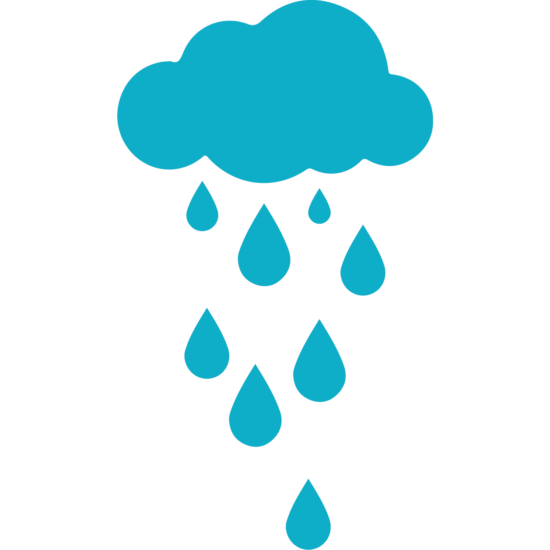 Climate Resilience Connection
The campus is prioritizing its role in climate change mitigation by increasing preventivie maintenance to trees with a comprehensive list of diverse species.  Larger tree and plant diversity provides various benefits to social, cognitive, and community health, that directly ties back into the resilience strategy to increase community and campus health. ln the case of resilience, large tree populations contribute to improved air quality by means of carbon sequestration and photosynthetic potential.
Climate Resilience 7.1 ECOSYSTEM SERVICES