STRATEGY 3.0 Reduced Transportation-Related Emissions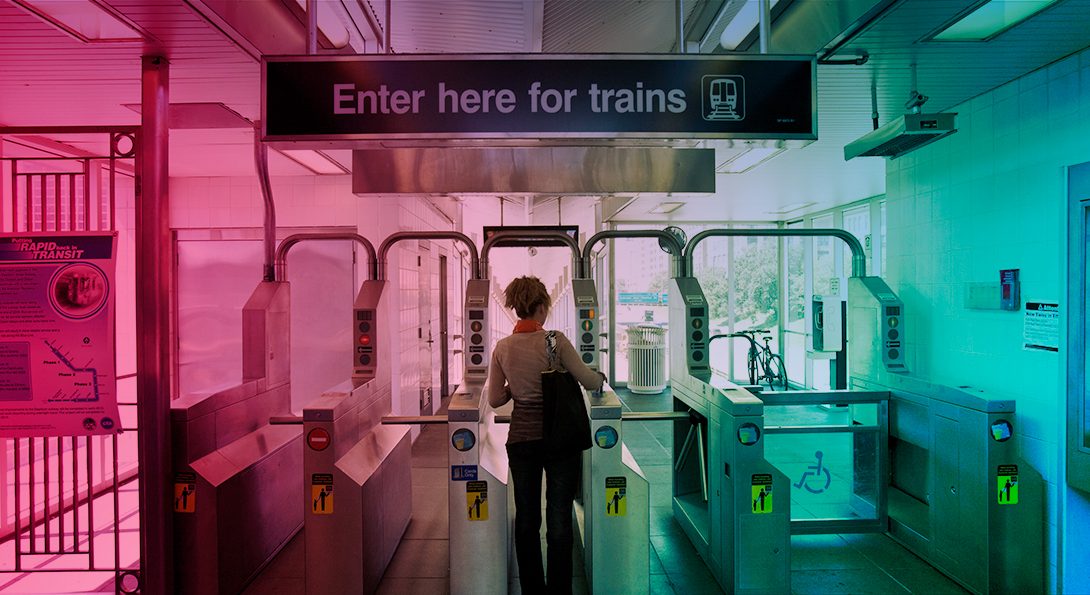 This strategy calls for UIC to reduce commuting-related emissions by giving transit incentives for faculty and staff as well as developing a more robust bicycle program. This strategy will also reduce University business travel-related emissions by switching to a more efficient fuel for the campus fleet, creating an air travel carbon offset program, and increasing efficiencies of inter-campus travel through teleconferencing and the use of trains. Reducing commuting-related travel and converting to a more efficient fuel will help UIC achieve its commitment to be a Carbon Neutral Campus and could reduce UIC's GHG emissions by 10,000 MTCO2e annually.
3.1 REDUCE COMMUTING-RELATED EMISSIONS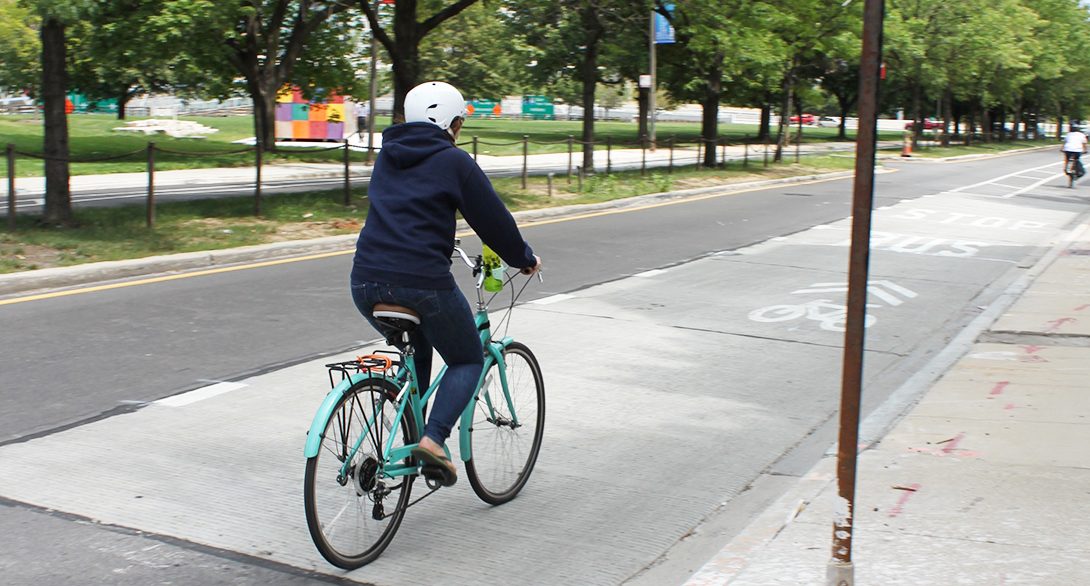 This strategy aims to reduce emissions through improved options for transportation, since transportation diversity reduces resident dependence on personal automotive travel, alleviating traffic congestion and associated pollutant emissions. UIC can increase safety for all road and sidewalks users by prioritizing pedestrians, supporting a connected network of safe and efficient bicycle-friendly routes, constructing secure facilities to encourage bicycle commuting, and increasing transit ridership by promoting transportation demand management strategies. UIC needs to further educate the campus community about transportation options available to them, and provide easily accessible material highlighting transportation routes and available commuting stations.
3.1.1 Transportation Demand Management (TDM)
Transportation Demand Management (TDM) is the application of strategies and policies to reduce travel demand of single-occupancy vehicles which are the largest source of UIC's Scope 3 GHG emissions, as illustrated in the associate graph. Best practices include pricing parking to encourage shifting modes away from single occupancy vehicles like improved walking, biking, and transit conditions.
3.1.1.1 Transit Incentives for Faculty and Staff
GOAL
Pilot TDM programs to test most effective methods.
Manage parking demand with TDM strategies and pricing mechanisms.
UIC parking costs are below market value and create an incentive for faculty, staff, and students to drive. For example, an annual parking pass costs approximately $25 less per month than the monthly transit pass offered by the Chicago Transit Authority (CTA). While campus stakeholders have a range of perspectives on appropriate parking supply and pricing, and existing institutional and contractual barriers remain for pricing changes, current parking policies do not support UIC's Climate Commitment to be a Carbon Neutral Campus, nor are current prices reflective of the cost that the university bears in providing parking.
It is recommended that parking spaces are not added nor replaced at UIC, and that demand is instead managed through pricing. It is recommended that pricing policies are adopted to align parking policy and the Commitment. Parking pricing can be designed to manage demand and be sensitive to different pay scales, such as health and insurance costs.
The implementation of the U-PASS resulted in a significant decrease in students driving to campus. Similarly, reducing the cost of a transit pass to faculty and staff could result in an increase in transit use, and employee satisfaction.
UIC is currently investigating the potential of pilot projects to encourage mode switch, or mode variability – to encourage drivers to take transit or cycle some of the time, and to ensure all members of the UIC community are well-versed in the commuting options available to them. As surface parking lots are lost to development (across UIC, but primarily on West Campus), there will be increased pressure on UIC's remaining parking resources and an intensified need to think creatively about access and mobility for all UIC's campus community members.
3.1.1.2 Bicycle Program
GOAL
Develop in institutionalize coordinated process for bicycle parking planning and management.
There are nearly 1,200 bicycle parking spaces across the campus (CAIP Portal).  The bicycle parking census process reveals specific places where parking is at or over capacity.  This information can be used to inform higher level planning.   UIC should invest in secured indoor parking where appropriate accompanies with appropriate amenities.  To maintain UIC's Silver Level Bicycle Friendly University designation, UIC should develop and implement a coordinated process across all departments and units for maintaining and expanding the parking inventory.
The OS will be responsible for research, planning, developing standards and policies, status reporting and recommending new or relocated parking sites.  Project Managers will be responsible for ensuring that all projects involving bicycle parking be managed according to standards and in coordination with OS Bicycle Manager.  Deans and Department Heads will be responsible for allocating space, obtaining requisite approvals and funding for new bicycle parking installations.  VCAS is responsible for maintaining the current parking inventory.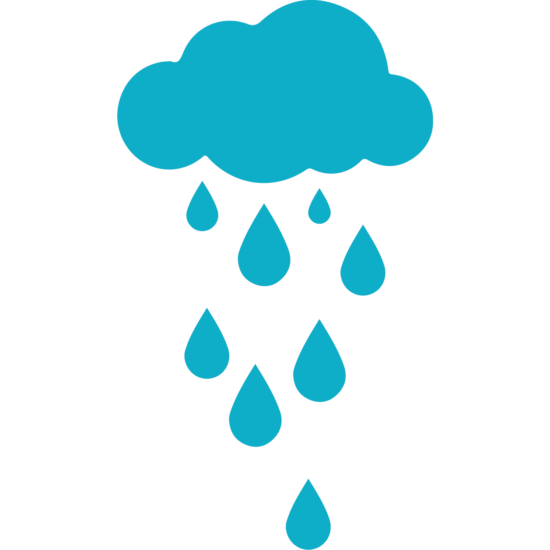 Climate Resilience Connection
Transit diversity provides resilience in the event of extreme events impacting the environment or economy.  UIC faculty, staff, and students have access to several bus stops, bicycle share docks, CTA train stops, as well as Union and Ogilvie transportation centers.  This diversity of safe, reliable transportation options offers substitutes should one or more modes be compromised.
Climate Resilience 7.4: SUSTAINABLE INFRASTRUCTURE
3.2 REDUCE UNIVERSITY BUSINESS TRAVEL-RELATED EMISSIONS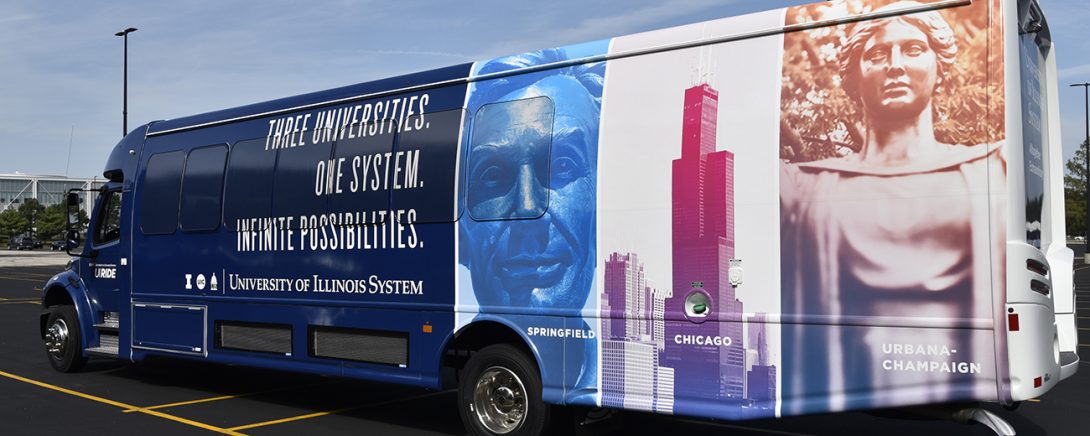 Transportation Services and Grounds (Facilities Management) is responsible for campus fleet, which consists of approximately 250 vehicles including cars, buses, and trucks. GHG emissions in this category are associated with traveling from one part of campus to another in a university vehicle like the campus shuttle, departmental, trades, and grounds vehicles. This category also includes travel from one University to another, such as trips from Chicago to Urbana-Champaign or Springfield, as well as faculty and staff air travel.
Expanding use of the campus shuttle to travel between East and West side for business would reduce emissions from departmental vehicles. Fundamental barriers to campus shuttle use includes lack of knowledge of the resources available, unreliability compared to other modes of transportation, and the need to improve the information technology associated with this service. Key action items include purchasing alternative fuel vehicles (Solution 3.2.1), increasing use of telecommunications/video conferencing (Solution 3.2.3), and the development of an opt-in carbon offset purchase program, which works in conjunction with existing travel reimbursement mechanisms (Solution 3.2.2).
3.2.1 Fleet Efficiency (Fuel Switch)
GOAL
Increase the number of hybrid, electric, and CNG vehicles by 5% by 2023, 15% by 2028, and 20% by 2033.
The campus fleet has shifted to include more E85 (flex-fuel), hybrid, and CNG powered vehicles. UIC is in compliance with the Chicago Illinois Clean Diesel Grant Program and has obtained assistance from the Chicago Area Green Fleet Grant Program, administered by the Illinois Environmental Protection Agency (IEPA).  The timeline for implementation (of vehicle-type switching) is affected by the mileage, age of car, type of vehicle, departmental preferences, federal and state policy, and budgeting.
3.2.2 Air Travel Carbon Offset Program
GOAL
Evaluate an air travel carbon offset program for UIC.
A carbon offset program is necessary to reduce emissions attributed to UIC faculty and staff air travel. It is unreasonable to expect that faculty and staff can forgo all conferences and presentations to professional groups, which may require air travel. It is important to thoroughly understand carbon offset programs prior to implementing a program. Once an offset program is established for air travel, the program can be expanded to include other modes of travel.
The Office of Business and Financial Services (OBFS) has worked with UIC's sister campus in Champaign-Urbana (UIUC) to develop an administrative mechanism that would allow units to "buy into" periodic campus-wide purchases of verified offsets. The OS and OBFS are responsible for administering this program.
3.2.3 Traveling Between Campuses
GOAL
Reduce traveling to intercampus meetings by automobiles with trains and teleconferencing.
Promote use of UIRide.
For meetings that do not require face-to-face interactions, the use of telecommunications and video conferencing can be expanded. Additional use of railroad travel service like Amtrak may also be advocated, which has a lower GHG emissions profile compared to automobiles. Implementation of this goal requires promotion of existing technology, and improved data collection and reporting. Improving data collection will allow for monitoring of technology. Expanding use of telecommunication and video conferencing will require standardization of equipment, as well as the process for requesting equipment.
The UIC Academic Computing and Communications Center (ACCC) is charged with selecting and maintaining telecommunications systems. OBFS is responsible for advocating Amtrak usage and running reports through the Travel and Expense Management (TEM) system. A Transportation Demand Manager would request those reports annually and communicate with departments that have high individual vehicle use for travel.