STRATEGY 1.0 Energy Efficiency and Conservation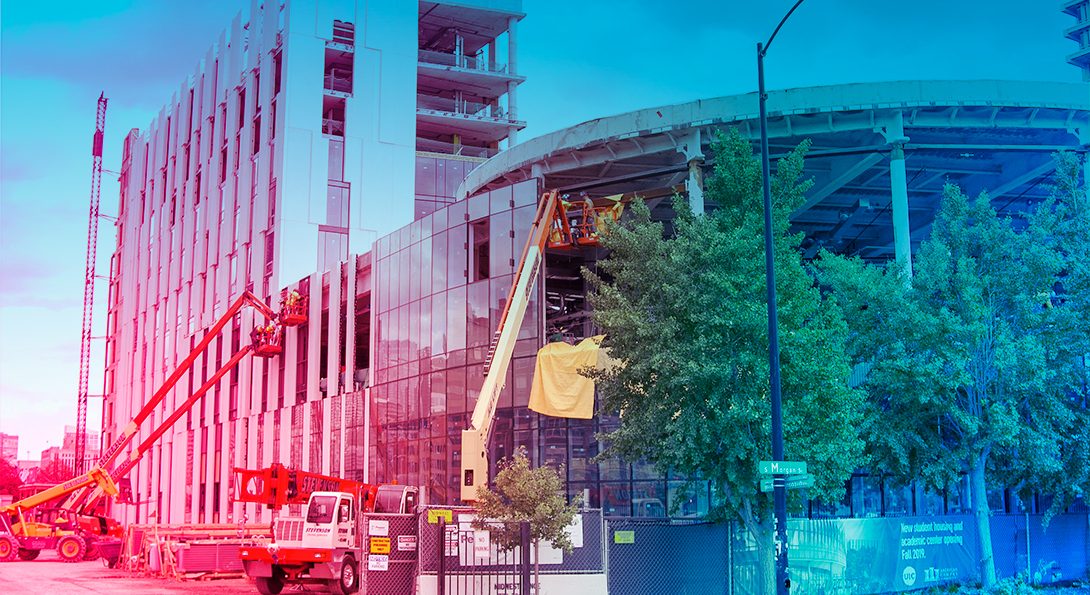 This strategy calls for UIC to implement Strategic Energy Management (SEM) through energy conservation and a green revolving fund. It also requires the campus to reduce energy demand by constructing buildings to higher energy standards and to shift the habits of the UIC community in a energy conscious manner. Implementing SEM and reducing energy waste will allow UIC to build a more resilient energy infrastructure system that is not as sensitive to extreme weather. Altogether, these portfolio solutions will help UIC achieve its commitment to be a Carbon Neutral Campus and could save UIC over 55,000 MTCO2e annually.
These solutions on this page have been updated from what is mentioned in the original plan (2018).
1.1 IMPLEMENT STRATEGIC ENERGY MANAGEMENT (SEM)
Strategic Energy Management (SEM)  is a comprehensive program that realizes energy savings through organization-wide coordination and continuous energy performance improvements which also result in proven financial savings such as retrofitting buildings with energy efficient systems and setting up a funding mechanism for these projects.
1.1.1 SEM: Energy Conservation Measure Portfolio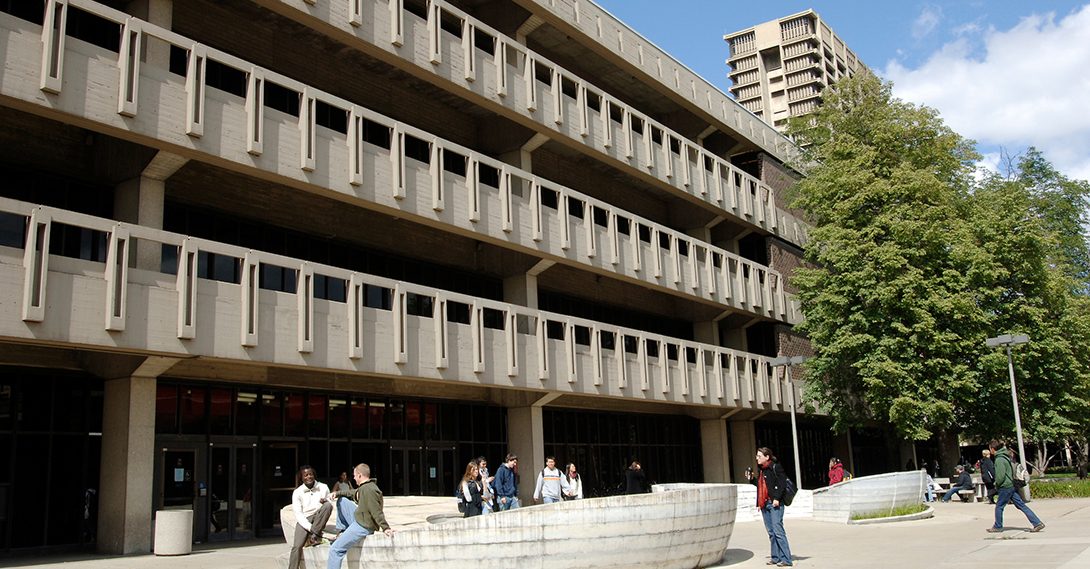 GOAL
Decrease campus energy use by 25% by 2028; 10.5% GHG reductions by 2033.
Through a documented process, SEM prioritizes Energy Conservation Measures (ECM) with short term payback energy, manages funds for energy reduction efforts, ensures appropriate measurement and verification, implements energy benchmarking in general, and communicates goals and progress across the university. Utilizing technology such as building automation systems and controls allows for more efficient management of energy systems in buildings.
The SEM program is currently being written and should be completed by the end of 2021. ECMs were identified, approved but not funded in FY2021 due to COVID.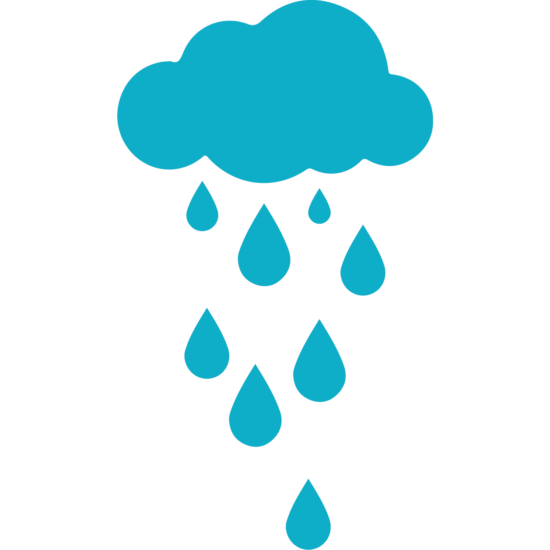 Climate Resilience Connection
Building automation systems, or BAS, allow for more granular control of buildings, so they can be powered down selectively during a power shortage or disruption or powered up during a pandemic. These systems also allow for better response to extreme variations in temperatures. Through the practice of SEM, UIC will utilize BAS measure and verify savings and build a more resilient infrastructure.
Climate Resilience: 7.4 SUSTAINABLE INFRASTRUCTURE
1.1.2 SEM: Green Revolving Fund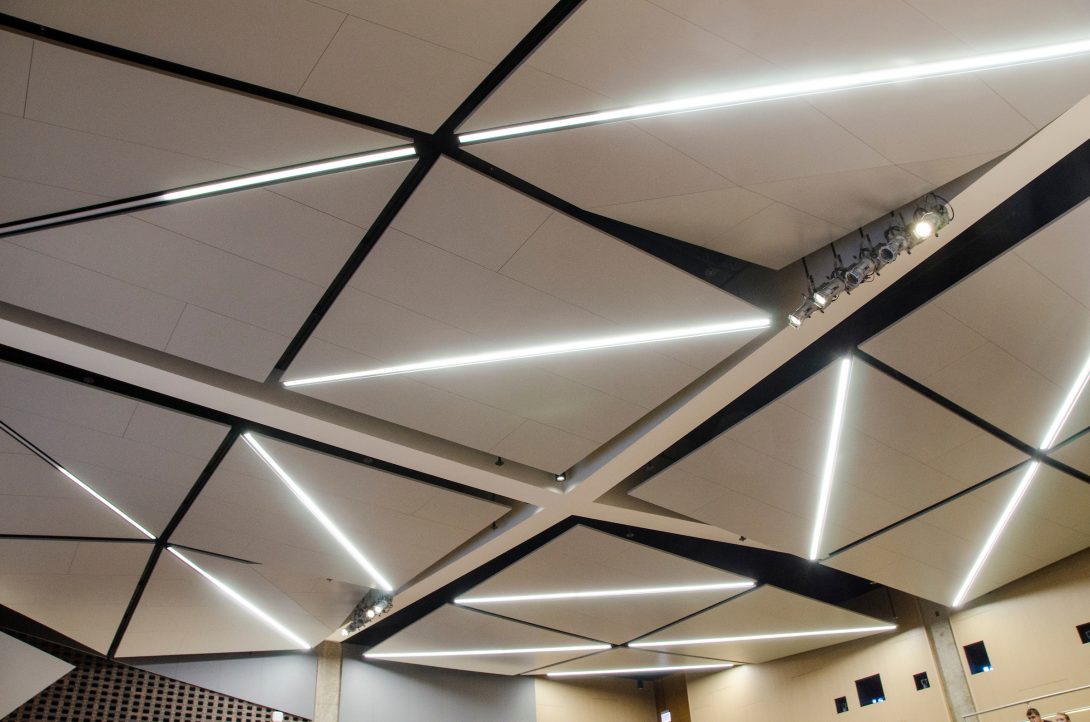 GOAL
Create Green Revolving Fund with a minimum of $1,000,000 by 2020.
SEM funding mechanisms are predicated on the idea that energy efficiency generates cost savings.  These savings are then tracked and used to replenish the fund for the next round of projects identified.
The Utility and Energy Services (UES) Green Revolving Fund (GRF) is being established for utility conservation projects, funded with monies provided by UES. The purpose of this fund is to help campus units, including Facilities Management, UES, VCSA, and VCHA to make needed utility conservation improvements by providing a possible source of funding for implementing the improvements. The utility improvement projects can conserve electricity, chilled water, steam, hot water (domestic and heating), and potable water.
The improvements being presented for approval should have a payback period no greater than 5 years based on the fully loaded utility rates being used. There is a backlog of approved ECMs that need funding total more than $1 million, expect to reprioritize and spend the full amount in FY2022.
Other sources of funding for ECMs may be through Energy Performance Contracts and utilities energy incentives. Due to the recent passage of Illinois's new Clean and Equitable Jobs Act, UIC can once again participate in the ComEd energy efficiency incentives, as well as the People's Gas program.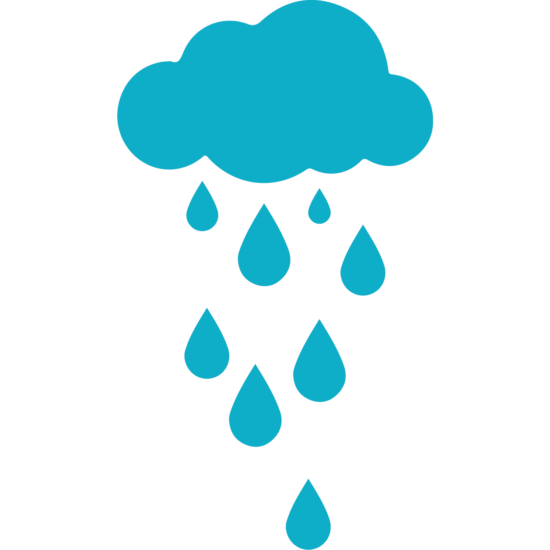 Climate Resilience Connection
Energy reduction provides cost savings and produces reinvestment opportunities through the utilization of the Green Revolving Fund, to address future climate related concerns and maximize preparedness for climate-related incidents. Learn more how a dedicated funding source for energy efficiency improvements helps UIC become a resilient campus.
Climate Resilience: 7.5 ECONOMY
1.2 REDUCE ENERGY DEMAND
In 2020, 87%  of UIC's carbon emissions were building related. These emissions are described as either Scope 1 or Scope 2 emissions and can be tracked on the Second Nature Reporting Platform. So, reducing UIC's energy demand will alleviate a reliance on external electricity purchases. New construction has the responsibility to be designed to be Net Zero Energy. Occupants of buildings need to be engaged and incentivized to buy efficient equipment and reduce any wasteful energy consuming habits.
1.2.1 Building Standards (Net Zero Energy)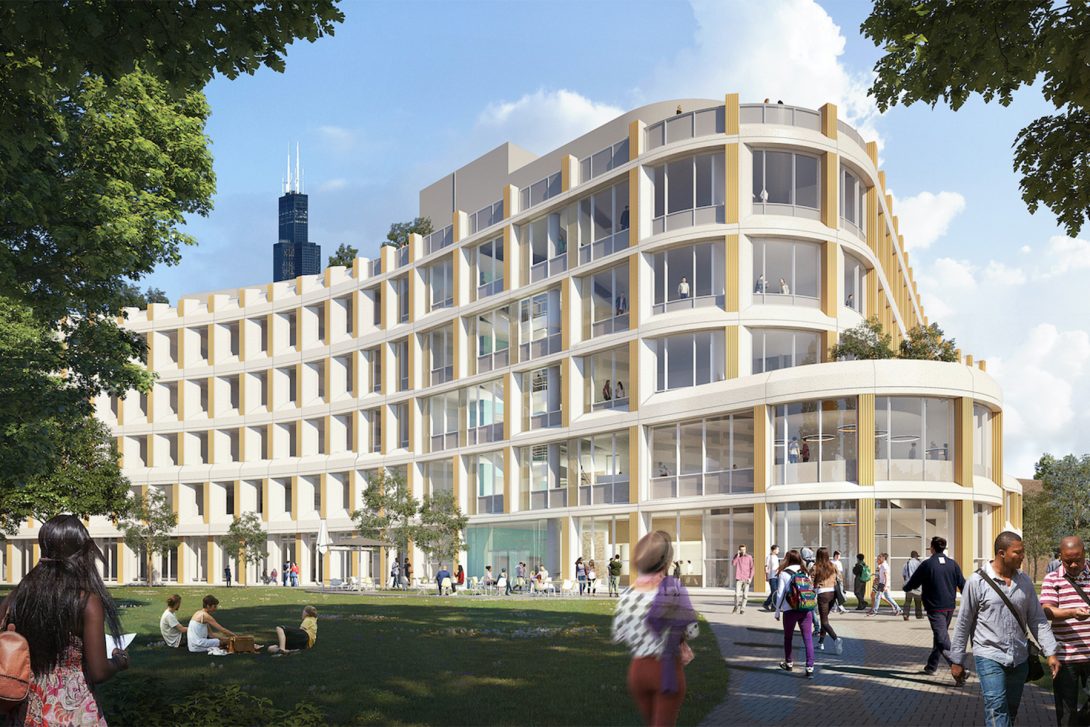 GOAL
All Capital projects must obtain LEED Gold certification (or equivalent) and be designed to be on the path to Net Zero Energy ready.
All major renovations and new construction projects must achieve LEED Gold (Leadership in Energy and Environmental Design) certification concentrating in areas that positively affect the UIC Climate Commitments. If projects are greater than $5M, it must also register with the Green Business Certification Inc. (GBCI), while complying with the CAIP checklist for UIC projects.  If the project is less than $5M, it must only comply with the CAIP checklist for UIC projects and submitted to the university.
If UIC buildings are to contribute to UIC becoming a Carbon Neutral Campus by 2050, they are to be designed towards the path of Net Zero Energy ready. All buildings shall reduce energy demand of buildings well below ASHRAE Standard 90.1, the commercial provisions of the latest International Energy Conservation Code, and shall exceed standards set by the current Illinois Energy Conservation Code.
1.2.2 Energy Conscious Campus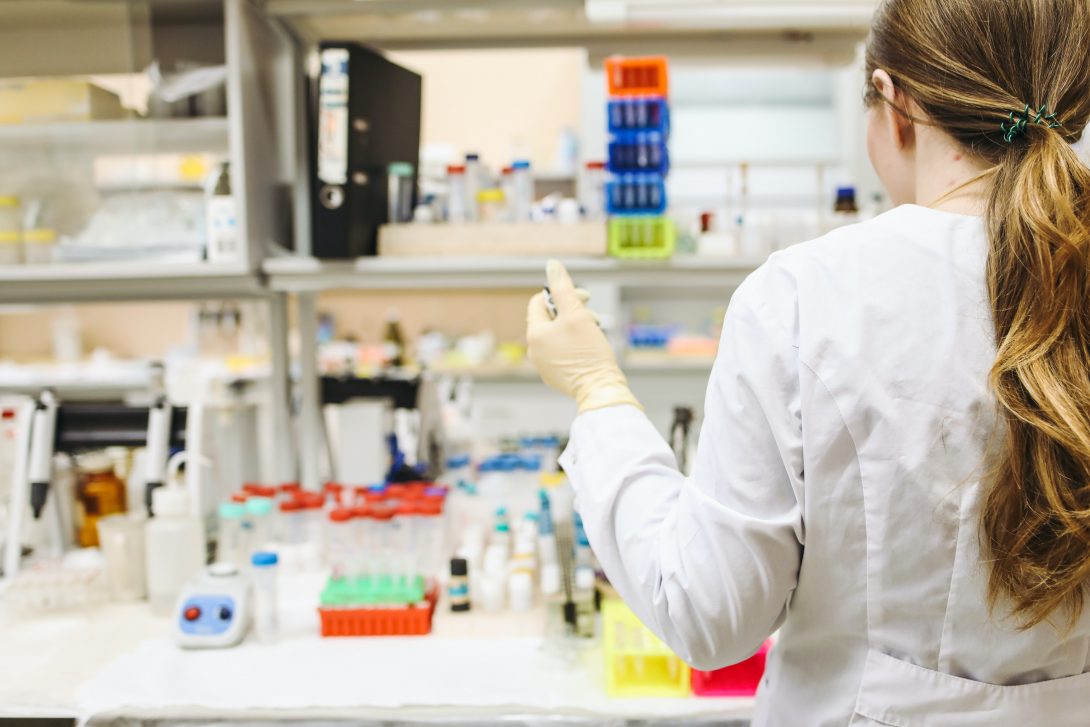 GOAL
Reduce campus energy consumption by 1.5% through educating building occupants.
Research laboratories are the most energy-intensive places on campus due to the heavy-duty equipment, the airflow requirements of the space, and the around-the-clock operations. UIC annually competes in the Freezer Challenge which encourages researchers to take energy conscious actions with their cold storage systems. By taking simple house-keeping steps, such as defrosting freezers, dusting freezer's intake coil, and discarding old samples, research labs are able to conserve energy and compete against other research institutions.
Through the competition, institutions and organizations come up with practices to optimize sustainability of freezer management in laboratories and implement efficient and effective sample storage.