Potential Outcomes (2018)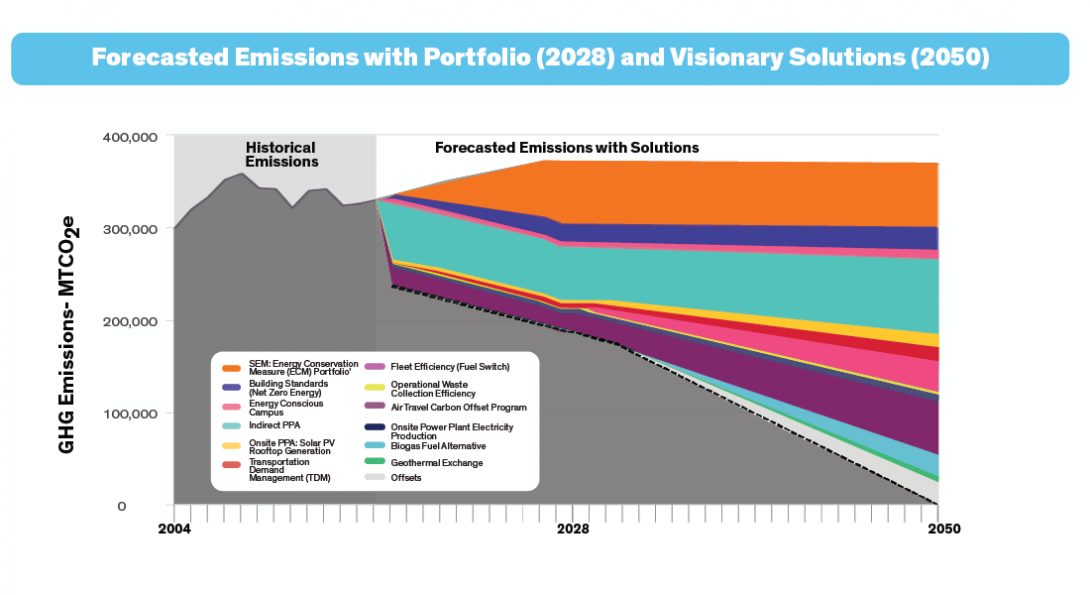 Investment in the CAIP Portfolio will keep UIC on track to meet its GHG emissions reduction goal of 50% by 2028 (as shown in the associated graph). Furthering reductions beyond this 10-year time frame will become increasingly complex, and must be met with a robust commitment to achieving the UIC Climate Commitments. The CAIP will serve as the foundation for UIC to reach the goal of becomming a Carbon Neutral Campus, Zero Waste Campus, Net Zero Water Campus, and Biodiverse Campus.
The overarching goal of this investment in sustainability at UIC is to advance the frontier of knowledge, attitudes toward and practice of sustainability among all campus members through operations, education, research, and leadership. These activities reflect current best evidence for strategies and innovation to sustain the environment, economic productivity, infrastructure quality, energy accessibility and social systems to enable intergenerational well-being.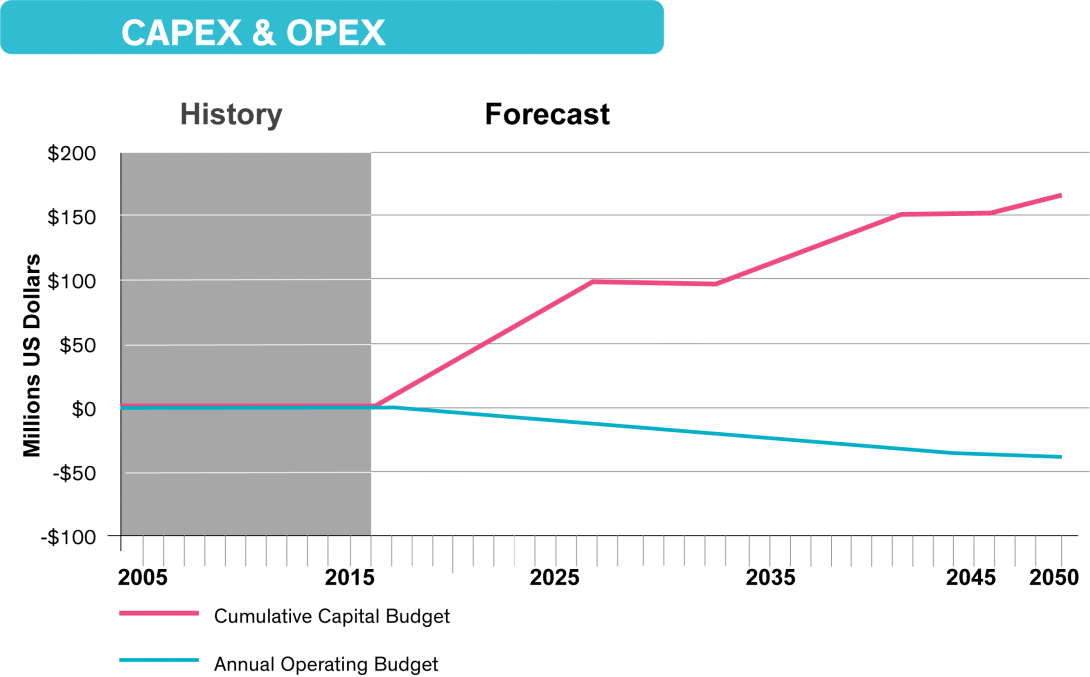 Comparing the proposed changes in this CAIP to our "business-as-usual" operations comparison is critical to better predict implications on incremental cumulative CAPEX, as well as UIC's operating budget (OPEX; including annual changes in purchased fuels, utilities, and other operating and maintenance expenses). This is modeled is the associated graph.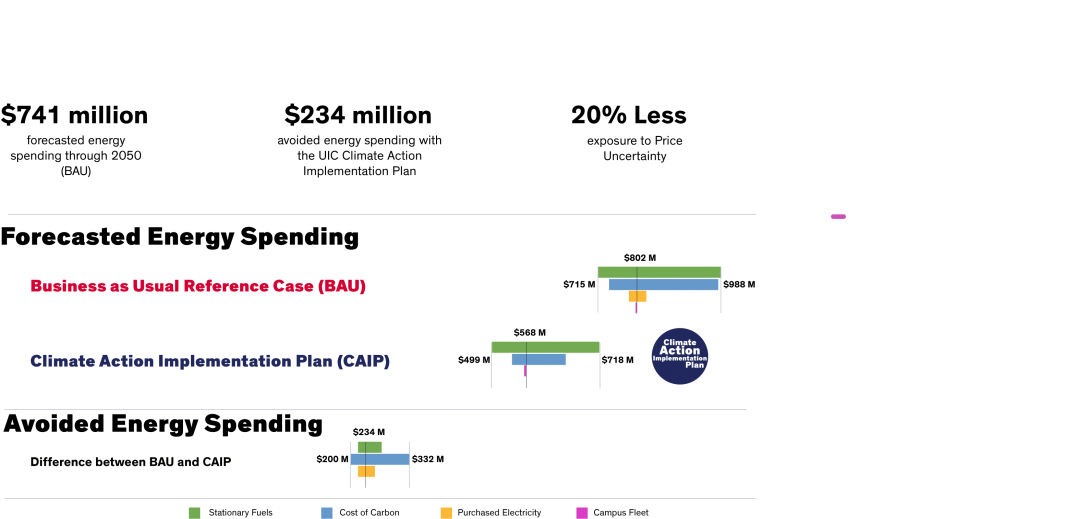 Prioritized Portfolio Solutions are modeled in unison as a refined CAIP Portfolio that can be examined as a whole, in comparison to the BAU Reference Case as shown in the associated graphic. This comparison estimates that if UIC invests roughly $9.8 million per year (into the CAIP Portfolio) through 2028, Utilities would achieve an approximate $204 million savings in Energy Purchases (purchased energy and fuel) over the 10-year time frame of the CAIP (2018-2028); a Total Cash Flow (savings) of $107 million for UIC by 2028. Furthermore, this investment would reduce UIC GHG emissions by an average of 15,900 MTCO2e per year (a total of 159,000 MTCO2e by 2028).