Office of Sustainability Annual Report 2018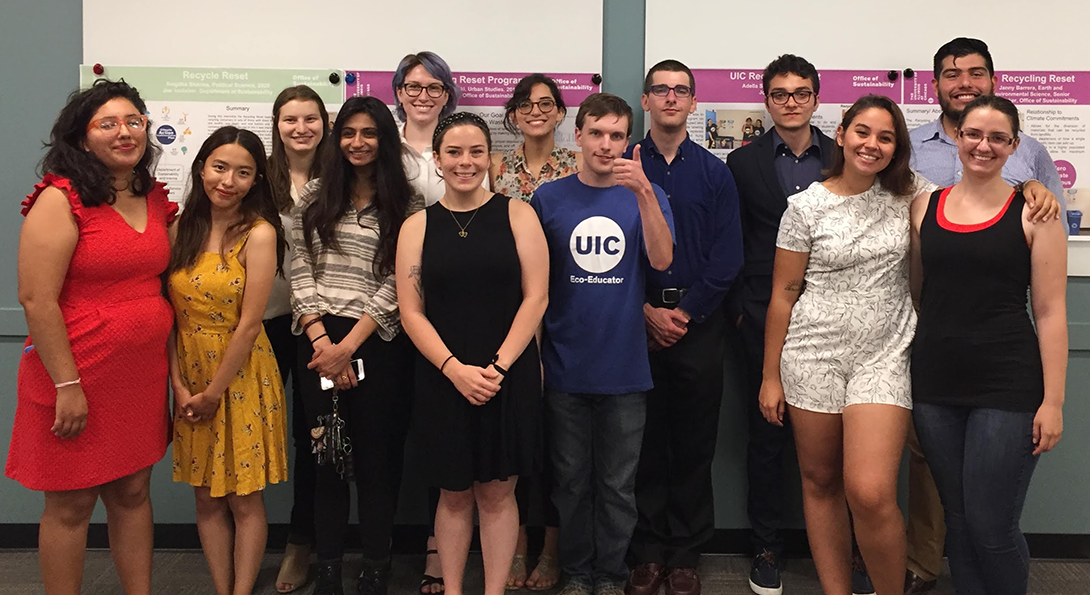 What a busy year it has been here at the UIC Office of Sustainability!  We're constantly striving to reduce our footprint on the planet through educational programs, events, projects, and campus initiatives.  Though our office is small, we have a BIG impact.  Sustainability touches everything we do which means that every student, staff and faculty on campus can benefit and participate.
Read more below to see our impact and make sure to click the links to read even more about our programs, events, and projects!
PROGRAMS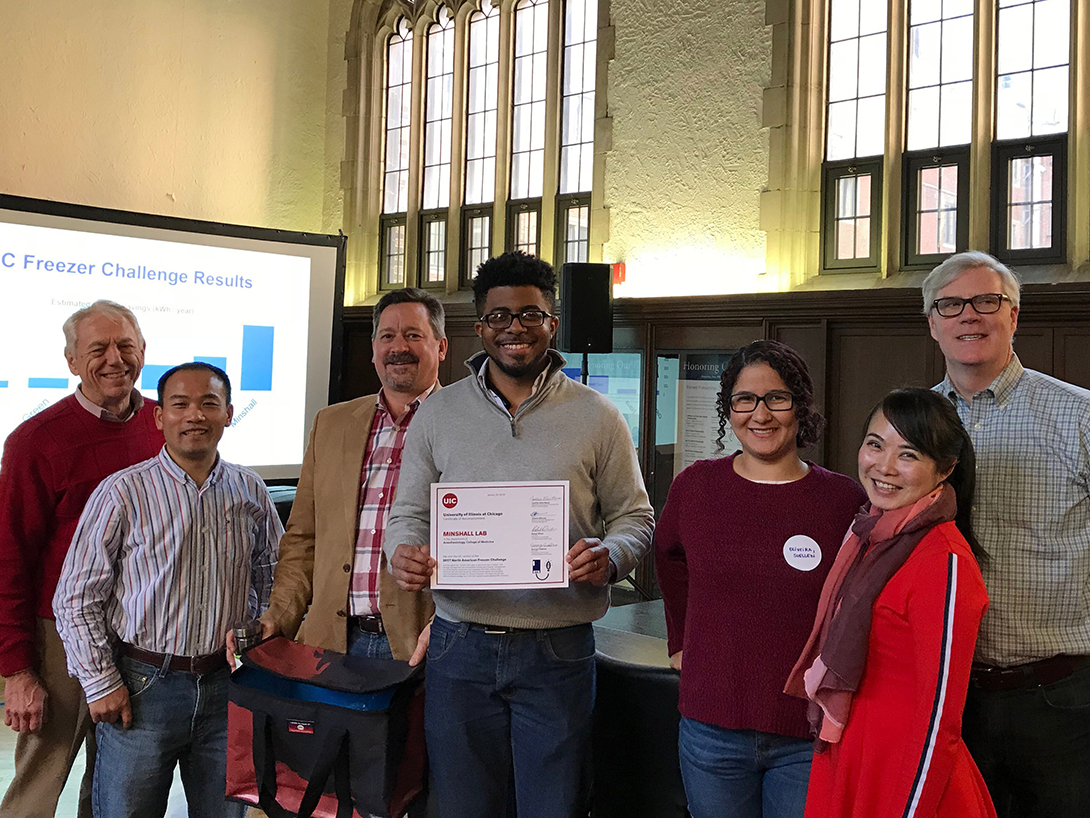 In 2018, the UIC Office of Sustainability supported 36 student internships across 10 university departments.  These dedicated student interns attended 12 seminars and went on 8 field trips.  They shared their internship experience in 17 posters across 2 poster presentations (pictured top).
The Sustainability Fee funded 11 projects including 5 internships.
This year's ISEIF Grant supported 1 intern and 15 events, including an Awards Ceremony for the laboratories that competed in the previous year's North American Freezer Challenge (pictured left).
CCSE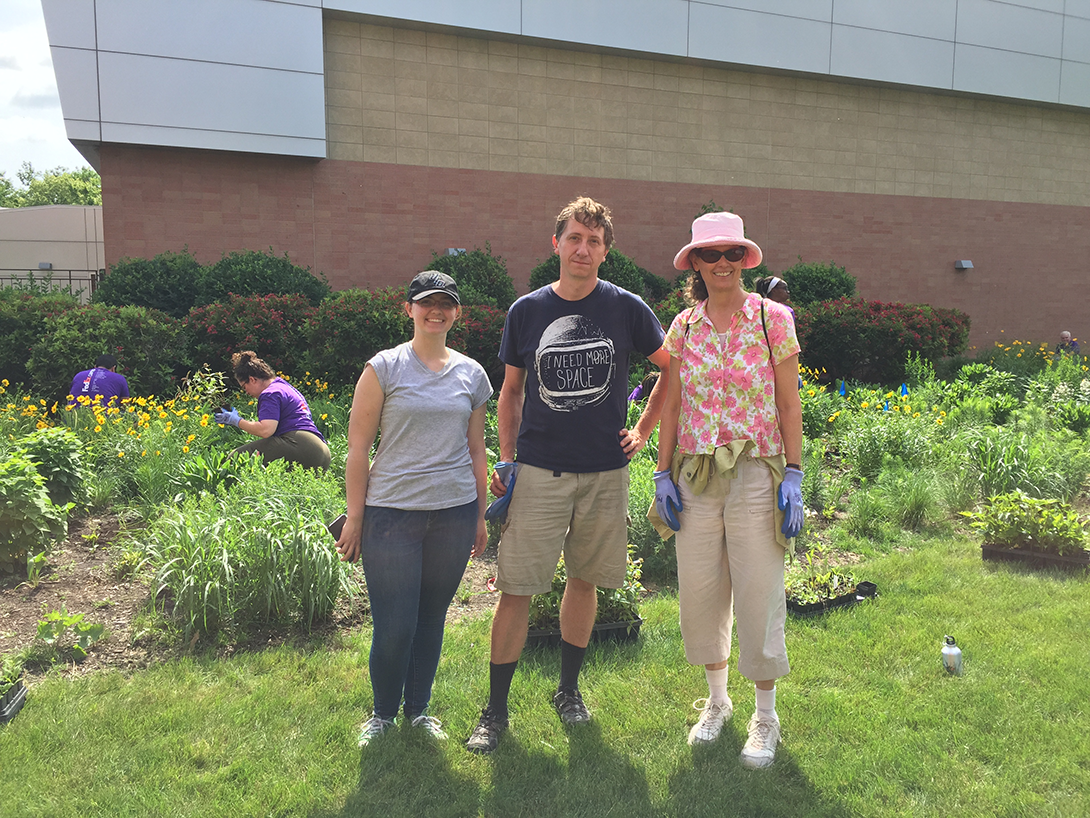 The Chancellors Committee on Sustainability and Energy (CCSE) met 9 times, with the Grounds subcommittee being especially busy. They updated the Tree Care Plan (with a special dedication to our friend and Grounds worker John Caruso), and compiled an extensive Stormwater Management Plan for the entire campus (giving mad props to our Grad Assitant Nick Haas!) Finally, the Grounds subcommittee also wrote UIC's first Campus Pollinator Habitat Plan that will help pollinators and wildlife thrive on campus.
NEW PROJECTS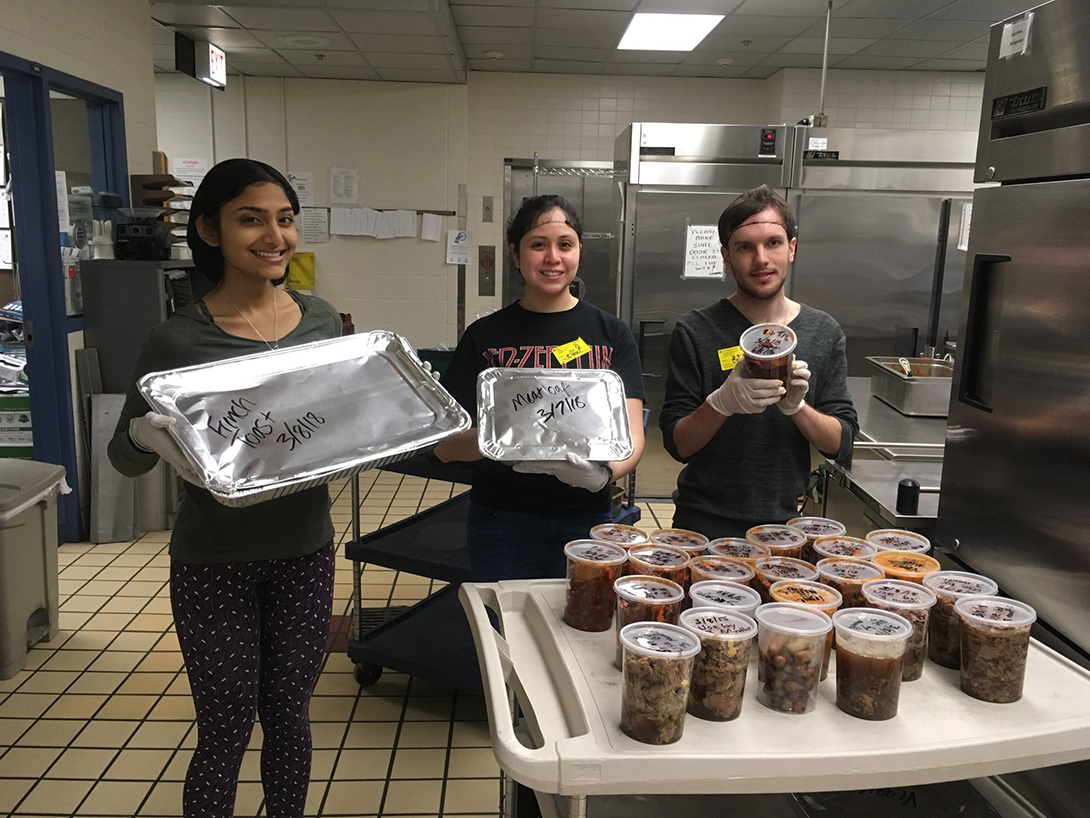 New programs introduced include a signatory to the NWF Campus Pollinator Pledge, the Food Recovery Network (pictured right) which has diverted thousnads of pounds of perfectly good food from the landfill, the 1st UIC Bike Census carried out by an intern and UIC volunteers, a Commuter Survey Capstone Project by master's student of Public Administration, and a survey of 1153 bike parking spaces.  This year we also created a new and fully accessible website, with the help of Public and Government Affairs of course!
And just installed are 4 Sustainable UIC signs around campus that promote the Carbon Neutral, Net Zero Water, and Biodiverse aspects of campus. Find them near Lincoln Hall, Parking Lot 1A, Stevenson Hall, and behind the School of Public Health and Psychiatric Institute.
ANNUAL RECYCLING EVENTS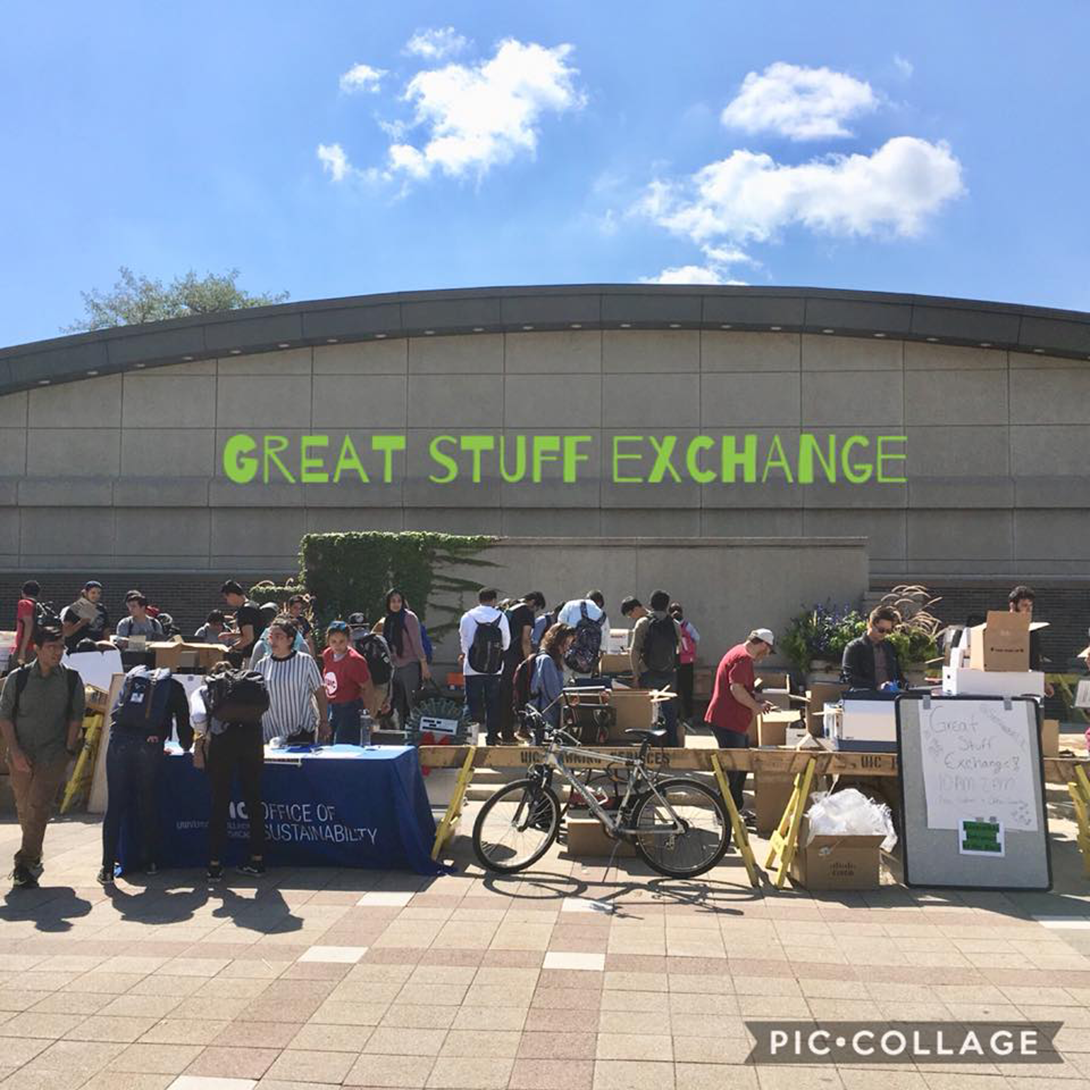 Some of the most exciting and visible work we do is in our events.  This year the Campus Electronic Recycling Collection recovered 15 pallets and 12 tubs. For the first time outside, the Great Stuff Exchange distributed supplies to 702 students (pictured left).
GRANTS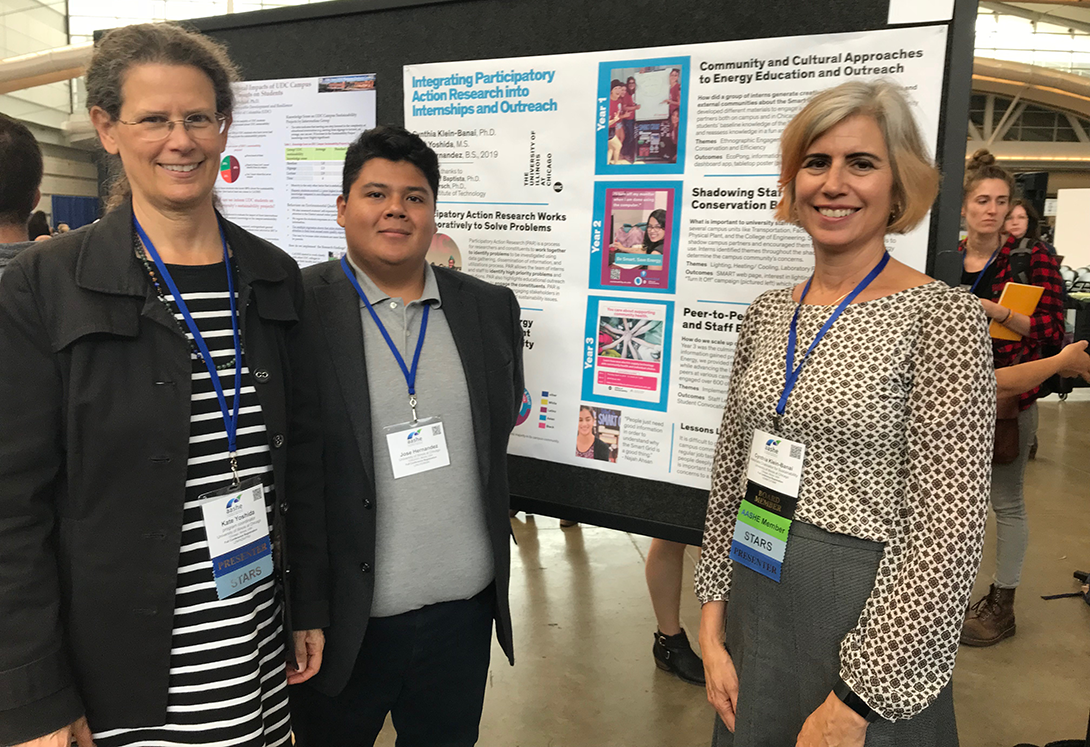 We received grants that supported some of our most important work.  2018 grants include the ISEIF Grant, NFWF Little Prairie on the Campus Grant, and the NFWF Arthington Mall Grant.
The Office of Sustainability had a presence at 8 external conferences and gave 7 internal presentations to staff and students. Through the ISEIF grant, Office staff and students presented their work at a national sustainability conference (pictured left).
Modified on November 18, 2019