Lisa Sanzenbacher Earns LEED Credential from Green Business Certification Inc.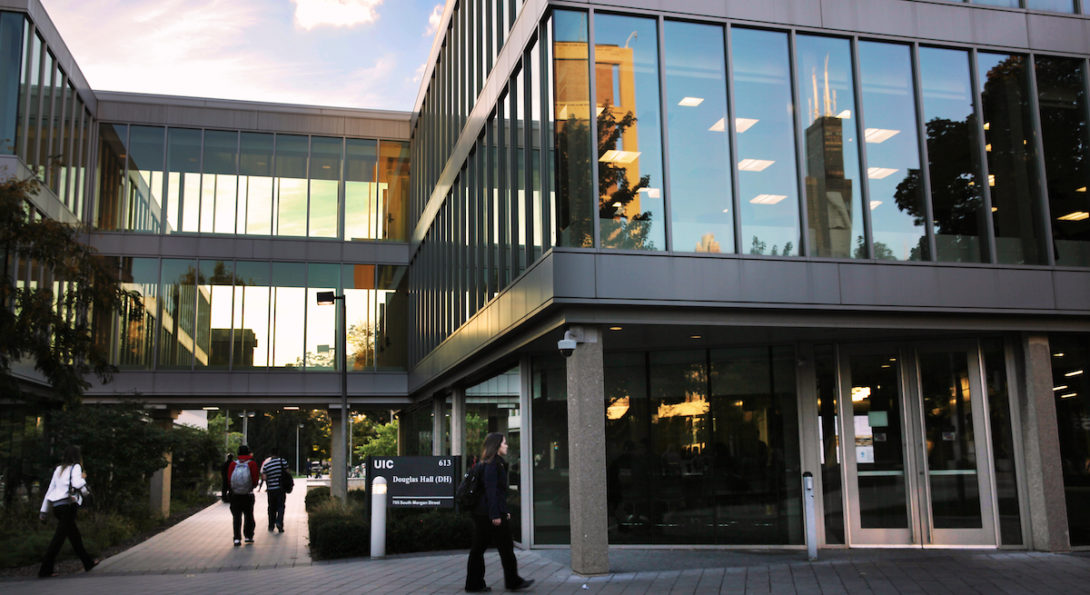 Chicago, IL September 28, 2018 – Lisa Sanzenbacher, Assistant Director for Sustainability Programs at The University of Illinois at Chicago  (UIC) has earned the LEED AP Interior Design + Construction credential, placing her among an elite group of leading professionals with expertise in green building and the LEED ID+C rating system. The credential signifies leadership in the field and active participation in the green building movement. As a credentialed professional, Lisa possesses the knowledge and skills necessary to participate in the design process, support and encourage integrated design, and to streamline the LEED application and certification process.
Lisa joins an international community of more than 201,000 people who have earned a LEED credential and are helping projects save energy, use fewer resources, reduce pollution and contribute to healthier environments for their occupants and the community. LEED AP ID+C credential holders must earn 30 hours of continuing education hours within two years of earning the designation.
Cynthia Klein-Banai, Associate Chancellor for Sustainability, comments, "by having in-house LEED credentialed staff, UIC can better ensure that new construction and renovation projects are meeting our goals for sustainable construction, and thus the UIC Climate Commitments."
The University of Illinois at Chicago's Climate Action Implementation Plan instructs that all new construction and major renovations costing $5 million or more achieve LEED Gold. This will ensure new buildings and major renovations will be energy efficient, water efficient, reduce waste, cost the university less to operate, use sustainable building materials, and have a high level of indoor environmental quality. New construction, remodeling, and renovations totaling less than $5 million must also comply with the LEED requirements to the greatest extent practicable. The Climate Action Implementation Plan also outlines a plan for UIC to achieve carbon neutrality by meeting the projected 2025 IECC standard for new buildings, which is roughly 50% less energy intense than the current 2015 standard, as projected by the American Council for an Energy-Efficient Economy (ACEEE), having the potential to save UIC 11,000 MTCO2e GHG annually.
The LEED AP ID+C program is one of several credentials administered by Green Business Certification Inc. (GBCI), the premier organization independently recognizing excellence in green business industry performance and practice globally. The GBCI credentialing program uses rigorous test development best practices and requires ongoing maintenance to encourage credentialed professionals to participate in learning experiences that demonstrate continued competency and up-to-date industry knowledge. In addition to the LEED AP with specialty credentials, GBCI also administers the LEED Green Associate credential, which is a prerequisite for a LEEP AP with specialty; the SITES AP credential for landscape design and development; the WELL AP credential, which focuses on human health and well-being in the built environment; and the Urban Greenhouse Gas Inventory Specialist credential that focuses on community-level greenhouse gas emissions inventory accounting.  GBCI has received and maintained Personnel Certification accreditation from the American National Standards Institute since 2011.
To learn more about The University of Illinois at Chicago's commitment to green building, visit the UIC Office of Sustainability Green Building website at sustainability.uic.edu.
About Green Business Certification Inc. (GBCI)
GBCI is the premier organization independently recognizing excellence in green business industry performance and practice globally. Established in 2008, GBCI exclusively administers project certifications and professional credentials and certificates within the framework of the U.S. Green Building Council's Leadership in Energy and Environmental Design (LEED) green building rating systems, as well as the PEER standard for power systems, the WELL building standard, the Sustainable SITES Initiative (SITES), Parksmart, EDGE (Excellence in Design for Greater Efficiencies), TRUE Zero Waste certification, Investor Confidence Project (ICP) for energy efficiency retrofits and the GRESB benchmark, which is used by institutional investors to improve the sustainability performance of the global property sector. www.gbci.org.
Modified on October 01, 2018