Climate Change and COVID-19
by Basmah Nadeem
Basmah Nadeem is a sophomore in urban studies at UIC. As the Earth Day intern for the Sustainability Internship Program, she is responsible for planning and posting social media content, helping the Earth Day Planning Committee brainstorm publicity ideas, and spreading the word about Earth Day 2020.
In this blog post, Basmah talks about the unique position we find ourselves in with Earth Day 2020 and COVID-19. With so many of us worried about our financial security, the health of our loved ones, and our impending return to business-as-usual, Basmah offers some connections between this crisis and the climate crisis, and argues that there are many lessons we can learn from this pandemic that can apply to climate change as well.
Climate and COVID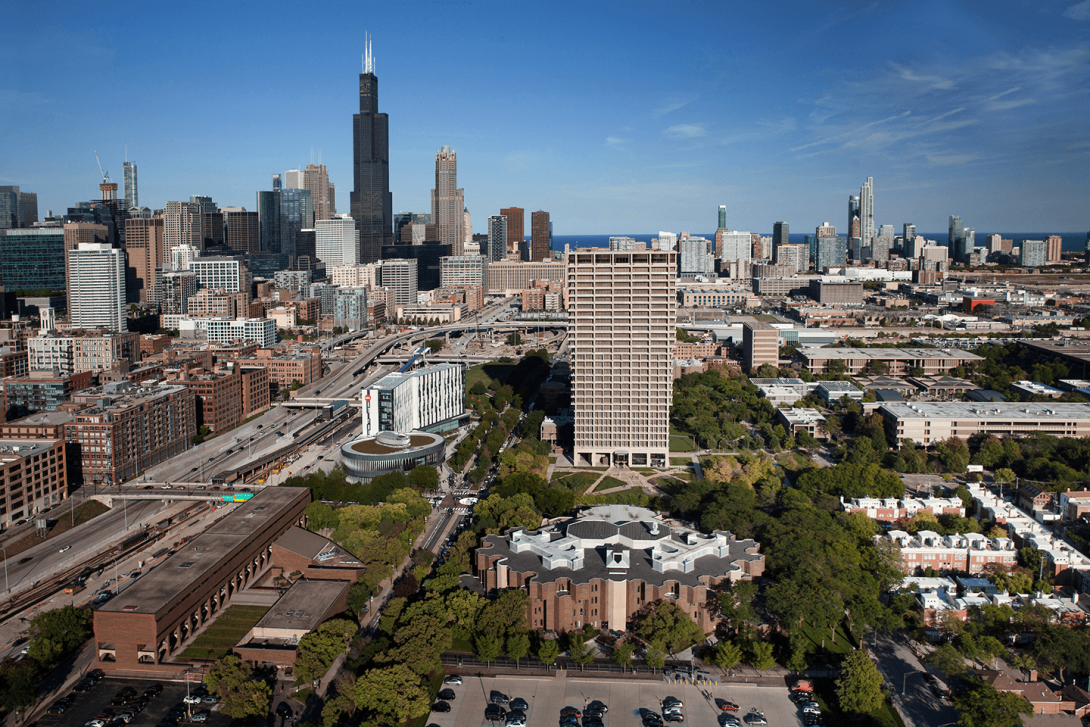 Today, many of us are so invested in COVID-19 that we hardly have the capacity to consider any of the world's other ongoing crises. Yet even with this pandemic, climate change is just one example of a problem that won't simply stop to let COVID-19 pass.
In the news, I've been reading about how because of this current pandemic, carbon emissions have decreased and the earth is looking noticeably greener. For example, the usual bustling Venetian waterways have become clearer and wildlife has become more visible, due to the absence of human residents and tourists outdoors. Even in Chicago, we are seeing less air pollution, specifically in terms of nitrogen dioxide. Of course, more data will be​ collected and analyzed in the next upcoming months to help us determine the true environmental impact of the global shelter-in-place orders. However, it's important to note that this decrease in emissions, however high, will only be temporary, and therefore not enough to seriously delay any impending negative consequences of climate change.
While reflecting on what this pandemic will mean for our planet, it's important to visualize what we can learn from our current situation and apply it to how we should approach the climate crisis. As an article from Yale Environment 360 says, COVID-19 is really just "climate change on warp speed." Just like climate change, the virus was not taken seriously until negative impacts were already occuring. While at first, many people compared the novel coronavirus to the flu, people soon realized the 2-3% death rate related to COVID-19 (especially when compared to the 0.1% death rate of the flu), was much deadlier than those small numbers may make it seem. Similar to COVID-19, a change from 1.5 degrees C to 2.0 degrees C is deadly and should be taken seriously.
For example, according to NASA's climate website, when the earth surface temperature reaches 1.5 degrees C, 14% of the world's population will be affected by heatwaves at least once every five years. As the planet warms from 1.5 to 2 degrees C, 37% more will be affected, affecting 420 million more people. These are not the only findings on the earth's surface temperature increasing and its effects that NASA has to report, either. Hopefully, this current crisis can teach us that climate change solutions, however large, should not be​ postponed until serious impacts are already being recognized, because by then, it will be far too late.
Government's role in solutions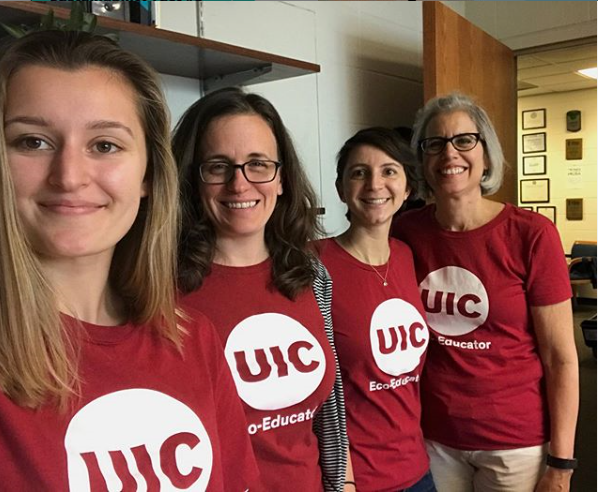 And under whose authority can the response to climate change occur? Governments of countries and states are one category of decision-makers that have a huge influence in how climate change will either progress or be resolved. Globally, many governments delayed their response to COVID-19, resulting in more deaths and illnesses; these governments' responses to climate change will ultimately determine how the crisis itself will play out, and how many people will be put in harm's way as a result of action or inaction. Right now, the government is banking on businesses to make their own decisions to aid in the fight against climate change. COVID-19 response began the same way in the U.S.; local, state, and federal governments hoped that businesses would make choices that put employee and patron safety first, and profit second. But in the end, the government had to interfere and close all non-essential businesses. If businesses cannot be trusted to responsibly react to a virus, what makes the government believe that businesses will act responsible for another crisis that will also affect a global population?
As to how the government can react to climate change without causing another economic downfall, yet again notes can be taken from the current response, specifically in regards to the government sending stimulus checks to millions of Americans. Modified for a climate crisis response, these checks could be sent to individuals looking for green jobs, to businesses as incentive to cut down on emissions, or to fossil fuel companies that more quickly transition to renewable energy. In fact, this can be done right now for unemployed workers to aid with finding them new green jobs or associated training.
Ultimately, after all of this passes over, we can only hope that we have learned our lesson and respond more quickly to the climate change crisis than we did to COVID-19. In my opinion, the most important lessons are to realize how deadly climate change can be as well as how important a quick and efficient response by a country's government is. Again, although COVID-19 has given us a grim reality at present, this experience also been a valuable lesson for the oncoming climate change crisis. It's hard to find a silver lining in this pandemic but perhaps this lesson can be one.
Modified on July 27, 2020