UIC Climate Commitments Scavenger Hunt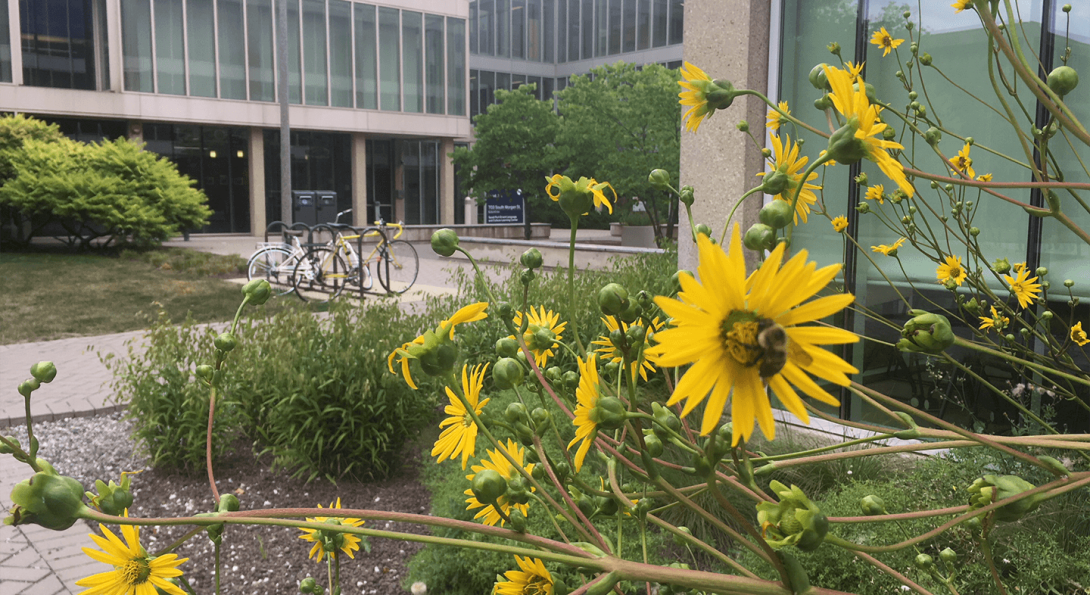 There are many ways UIC can achieve its Climate Commitment goals. Can you find them all?
The University of Illinois at Chicago (UIC) is committed to creating a resilient campus and recognizes the impacts of climate change.
The UIC Climate Commitments include goals to reduce our greenhouse gas emissions, be less wasteful and more resourceful by pledging to become a Carbon Neutral Campus, a Zero Waste Campus, a Net Zero Water Campus and Biodiverse Campus. UIC also pledges to create sustainability-focused learning and research opportunities via the Teaching and Learning Climate Commitment.
The Climate Action Implementation Plan (CAIP) lays out exactly how the university should achieve these goals. The data on the CAIP Portal helps the university track its progress.