LabShare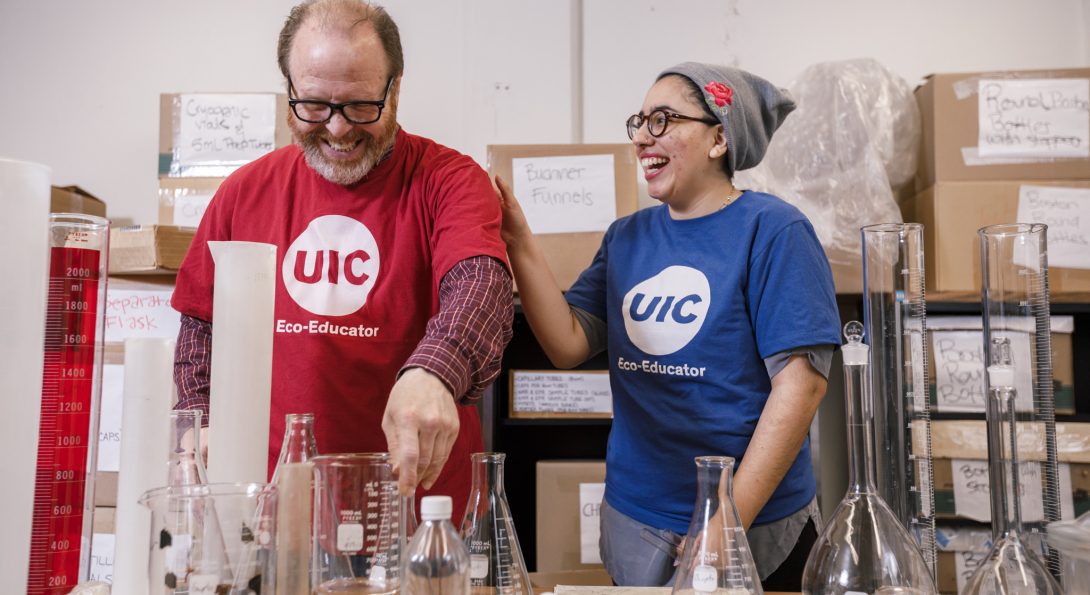 The LabShare program accepts donations of unwanted, but usable lab supplies. We can take usable laboratory supplies such as glassware, disposable items, and equipment. Please note that we cannot accept any broken items, equipment with "PTags," or hazardous items.
Broken glass must be placed in a cardboard box, labeled "Broken Glass", taped securely, and sent to the landfill.
PTag items should be processed through UIC Property Accounting.
Hazardous waste (including glassware that once contained certain hazardous chemicals) should be disposed of through the Environmental Health and Safety Office.
Rheaply's Asset Exchange Manager
Now you can share surplus resources across departments with a new and exciting technology. UIC has licensed ​Rheaply's Asset Exchange Manager​, a software that will help UIC make efficient purchasing decisions by alerting users to resources that are already in existence, thereby avoiding double purchasing. Rheaply helps increase internal reuse, utilization rate, and the sharing of valuable assets across departments and within a growing network of institutions and commercial partners now live on the platform. Rheaply will improve the sustainability of research operations and less waste will be generated because excess or unused assets will be reused, including all valuable surplus property – from excess equipment to 1 mL of a chemical.
How to Get Started
You can log in to Rheaply by using your UIC email credentials at ​uic.rheaply.com​.​ Once signed in, select your resource interests to be alerted to items as they are requested or become available.
Rheaply Creates a More Circular UIC
UIC's partnership with Rheaply aligns with UIC's Climate Commitment to become a Zero Waste Campus through a more connected, efficient and sustainable procurement process on campus, bringing the ​circular economy​ to UIC.
Questions about Rheaply's Asset Exchange Manager?
Contact the team at ​info@rheaply.com.
LabShare "Store"
You may drop off the supplies as well as view our curent list of supplies Monday - Friday during normal business hours at the Office of Sustainability.
1140 S. Paulina St.,
150 PSB,
Chicago,
Illinois
60612