Campus Electronic Recycling Collection (CERC)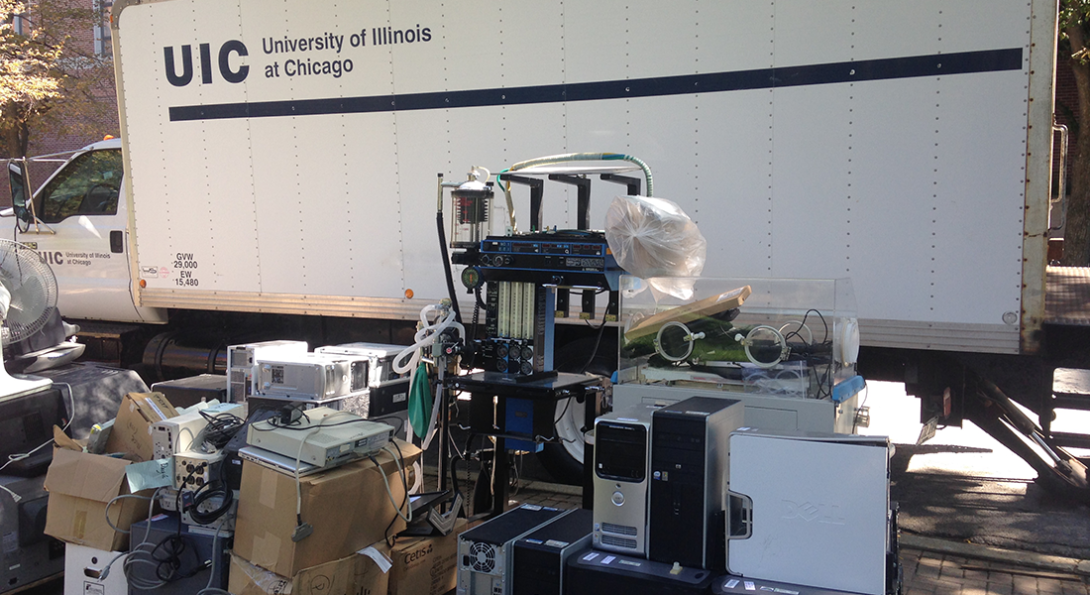 Electronic products are the fastest growing portion of the solid waste stream, contain hazardous materials like lead, and are not allowed in landfills. Electronics also contain valuable metals, plastics, glass and others that can be resold for reuse in other products (Illinois Electronic Products Recycling and Reuse Act).
Therefore, any electronic equipment belonging to the university must be recycled in accordance with the OBFS Equipment Disposal Methods.  All you need to do is bring your OBFS paperwork and your items to the collection location, and we take care of the rest!
At our Campus Electronic Recycling Collection (CERC), the UIC community is invited to drop off any unwanted electronics - including personal electronics.  There are only a few exceptions: our e-waste recycler, New Star, will only accept CRT monitors from university departments.  They cannot accept TVs or microwaves at all, but do accept electrical equipment.