Recycling and Zero Waste
UIC is committed to Zero Waste and we need your help! Recycling is required by Illinois Law and is one of the easiest ways you can help the university be a good environmental steward. We must reduce the waste we produce by choosing materials wisely; reuse what we already have by considering new roles for unwanted material; and recycle what must be thrown away, thus minimizing material bound for the landfill and increasing our landfill diversion rate to 90%!
Here you will find what and where you can recycle on campus, more sustainable alternatives, and information about zero waste events.
Recycling at UIC in Less Than 5 Minutes
This recycling tutorial will walk you through the steps of what and how to recycle at UIC in less than 5 minutes.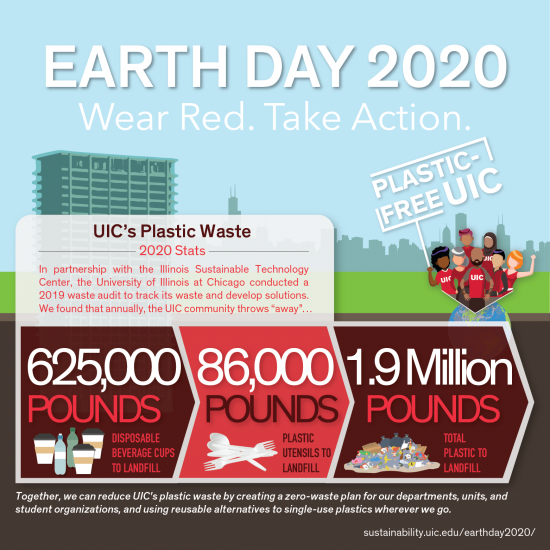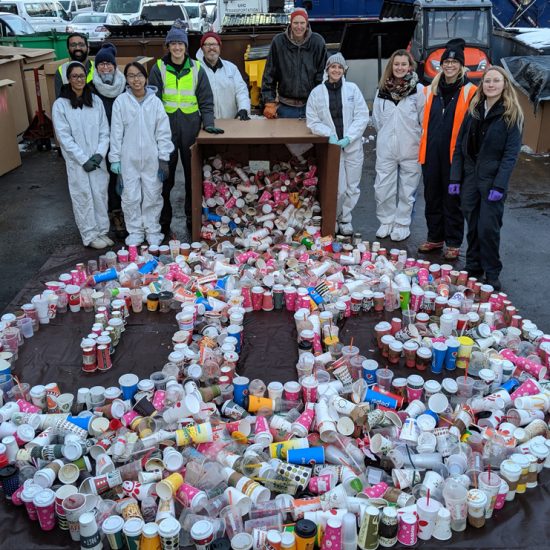 Waste Characterization Study
In November of 2019,  the Illinois Sustainable Technology Center conducted a characterization of landfill and recycling-bound materials collected from fourteen different buildings and one outdoor collection system at UIC. Waste samples were collected from event spaces, residence halls, academic buildings with laboratories, administrative buildings,  academic buildings, dining facilities,  multi-use buildings, and outdoor areas ("on-the-go" waste collection points).
Each building type contains three graphs that describe the category of materials found in landfill containers ("Material Opportunity of Landfill Waste", categories of materials found in recycling containers ("Material Opportunity of Recycled Waste"), and a breakdown of the types of waste found in the landfill ("Composition of Landfill Waste").
Avoidable materials are those that could be replaced by a reusable container (like a coffee mug), Recyclable materials are those that can be placed in the paper or bottles and cans bins,  Compostable materials are those that are able to break down in a commercial composting facility, Potentially Recyclable materials are those that are recyclable, but do not have a bin at UIC currently, and landfill, non-Recyclable materials are those that do not fit in any of the above categories.
See how your building disposes of its materials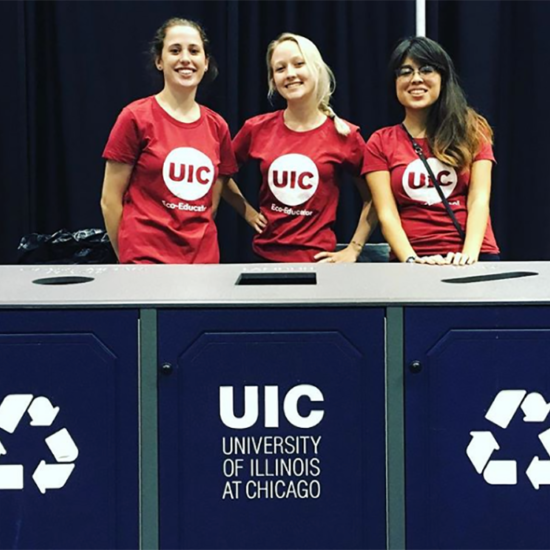 What materials can be recycled at UIC?
Recycling stations of different shapes and sizes can be found in the hallways in every building at UIC and should be no more than a few steps away from your office, classroom or lab. These stations usually consist of three bins ("Paper"; "Bottles & Cans"; and "Landfill"). You can recycle paper, broken-down cardboard, empty containers of glass and metal, and all plastics with a number except #6 PS (polystyrene).
Buildings with laboratories also have collections for pipette tip boxes, which are #5 PP (polypropylene) plastic.
Certain buildings on campus also have collection bins for batteries, writing utensils, and plastic bags (and other plastic "film").
Find out what materials can be recycled at UIC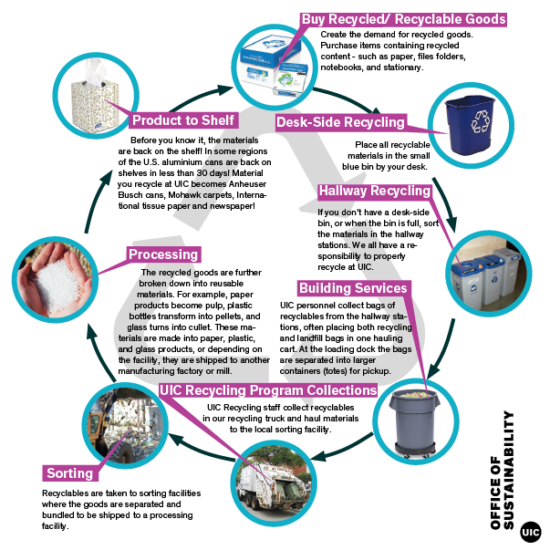 How do I recycle at UIC?
If you work in an office, you should have a small, blue or grey bin for paper recycling and an even smaller black or grey bin for landfill material. You can empty the blue, desk-side recycling bin it into the larger hallway or common area bins whenever it is convenient for you. A Building Service Worker (BSW) will come through to empty the hallway bins. Don't be alarmed if you see the BSW place all bags into one cart – they will separate the bags into the proper containers in the dock area of your building.
If you need assistance obtaining recycling bins for your office contact us at the link at the bottom of the page.
Steps to properly recycle at UIC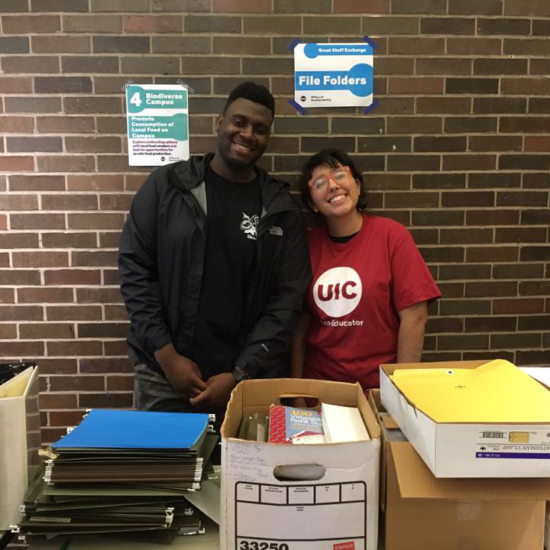 GSX: Great Stuff Exchange
The Great Stuff Exchange (GSX) is an office supplies giveaway program. UIC collects items like binders, desktop filing systems, and other office supplies from departments that can no longer use them and makes them available for students, staff and faculty – for free! All donated items must be in clean and working condition.
Learn what items you can get for free at GSX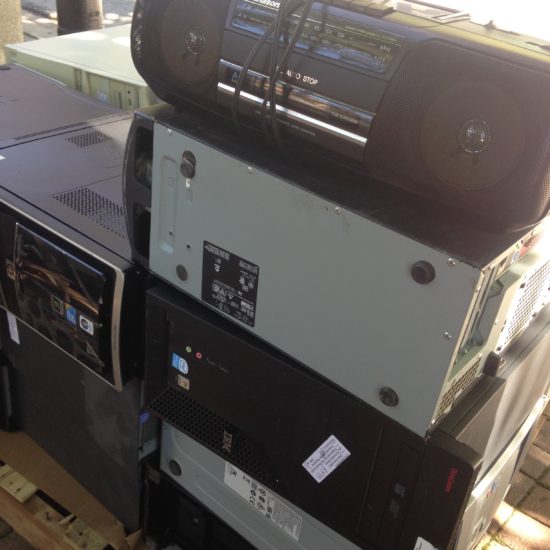 CERC: Campus Electronic Recycling Collection
Every September, there is a centralized collection event for university-owned electronics. Simply fill out the appropriate paperwork, bring your items and a copy of the FABWEB disposal request, and we will make sure it is recycled properly in accordance with the Illinois Electronic Products Recycling and Reuse Act and the OBFS Equipment Disposal Methods.
Discover how to properly recycle electronic products at UIC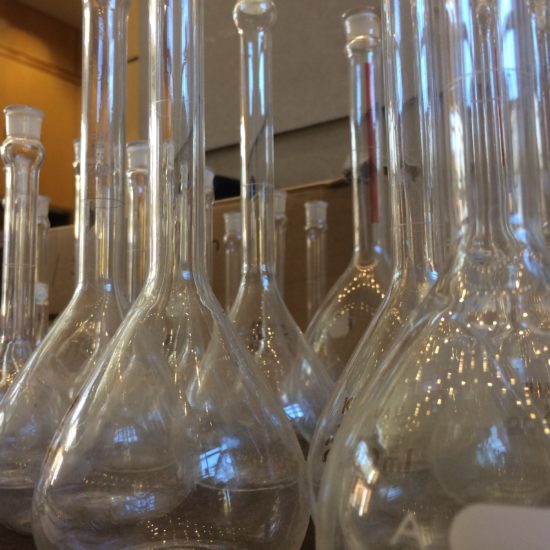 LabShare Program
UIC accepts donations of unwanted – but working – laboratory materials especially glass flasks and beakers, and plastic pipettes and centrifuge tubes. The LabShare program also accepts equipment without university property tags ("P-Tags"). Researchers may request these items for use in the lab.
Find out how to donate or obtain used lab supplies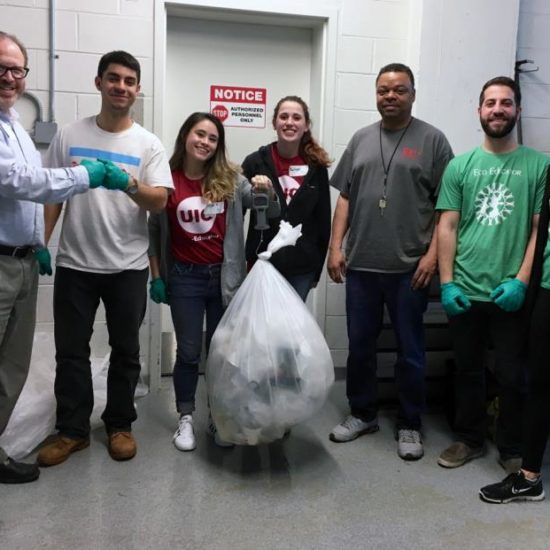 Zero Waste Events
Holding a Zero Waste event can be easy! One of the most critical things in zero waste planning is assuring that 90% of your event's waste is diverted from landfill. This means reusable, compostable, or recyclable materials are used when needed. You can also participate in resource recovery for donating untouched, packaged items. Carefully differentiating between each material and recognizing the exact materials used may seem like a lot of work, however, we are here to help you through your zero-waste event planning.
The UIC Zero Waste Planning Guide includes a case study for an example, definitions, a list of operations to be done before, during, and after your event, and a list of sustainable resources. With careful, thought-out planning, zero waste is easy and sustainable!
Check out this page for resources how to create a zero waste event at UIC!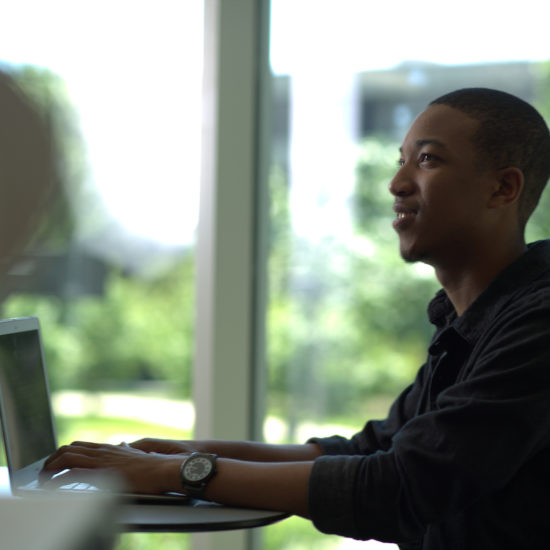 Sustainable Purchasing
It all starts with smart materials.
It begins when the materials available for use on campus are chosen based on compatibility within our recycling program. If an item (for example, Styrofoam cups) is provided for use on campus, it is everyone's responsibility to ask why it was chosen in the first place.
Choosing materials with more recycled content helps the economy and the environment.
Follow these steps to purchase the most sustainable materials for use on campus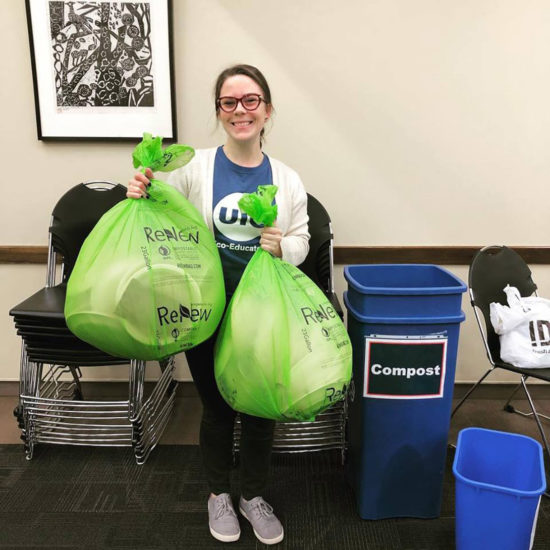 Questions about the Recycling Program? Contact Us!
1140 S. Paulina Street,
Paulina Street Building,
MC 996,
Chicago,
Illinois
60612
Additional Recycling-Related Resources