Trees
The University of Illinois at Chicago is among the few universities that participate in the Tree Campus USA program, which promotes effective tree management, campus community involvement, and nature connectivity among faculty members and students through forestry efforts. Tree Campus USA is a national program sponsored by Arbor Day Foundation and Toyota that assists nationwide universities and colleges in establishing and sustaining campus forests. We are proud to be the University FOR Chicago and we are proud to help the City of Chicago live up to its motto, urbs in horto.
Let's be proud of that we are a university in a city in a garden, universitas in urbs in horto.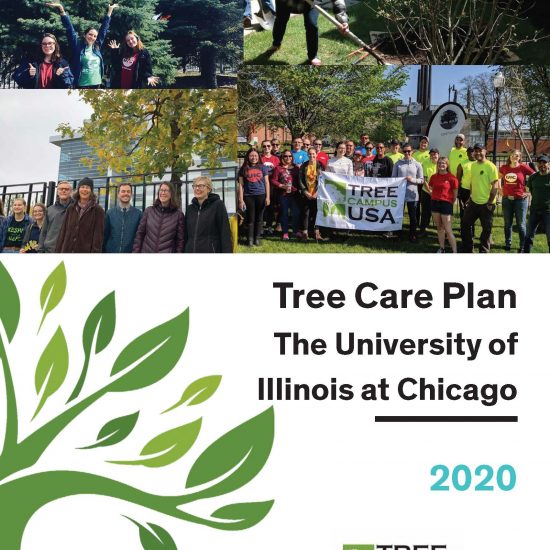 UIC Tree Care Plan
Solution 4.3.2 of the Climate Action Implementation Plan requires the university to follow the Tree Care Plan and implement a full inventory that is essential in effectively allocating the Tree Care Plan expenditures. The purpose of this plan is to both educate the UIC community on the necessity of campus forest maintenance, and to also establish guidelines for future care and protection of our campus forest.
Leaf through the 2020 Tree Care Plan
Tree Inventory
It is our goal to document every tree on campus. A few years ago, UIC fostered a partnership with Bartlett Tree Experts, in order to build and maintain our inventory of natural resources. Campus Auxiliary Services paved the way by sponsoring the completion of a full inventory that would document all tree specimens throughout the entire campus. Campus Parking is committed to their trees by not only inventorying every parking lot tree, but also following through with the health recommendations. The current tree metrics have been cataloged by this most recent tree inventory, completed in 2018 that maps and manages data on all trees within UIC property.
Read more about the tree inventory, as well as the benefits of maintaining a tree inventory.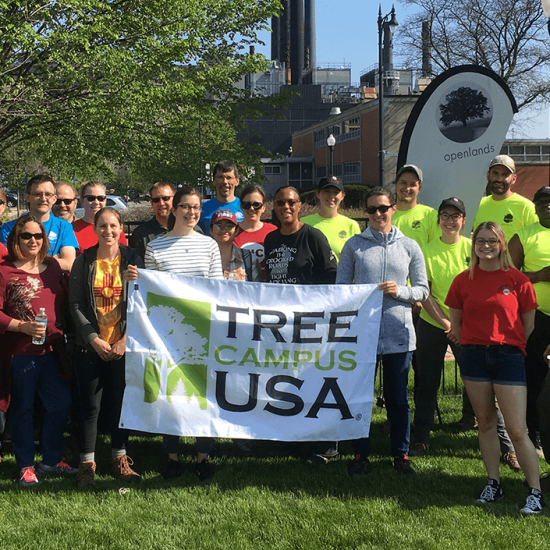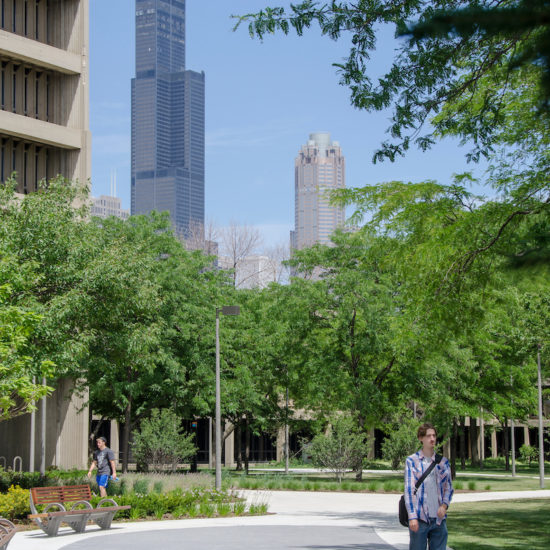 UIC Tree Walk
Take a self-guided exploration of a sample of the campus forest on the east side of campus. The Tree walk leads you through 19 trees, explaining their name, campus benefits, and other interesting tree facts. You can also access the special OAKtober tree walk map here.
Download a PDF copy of the Tree Walk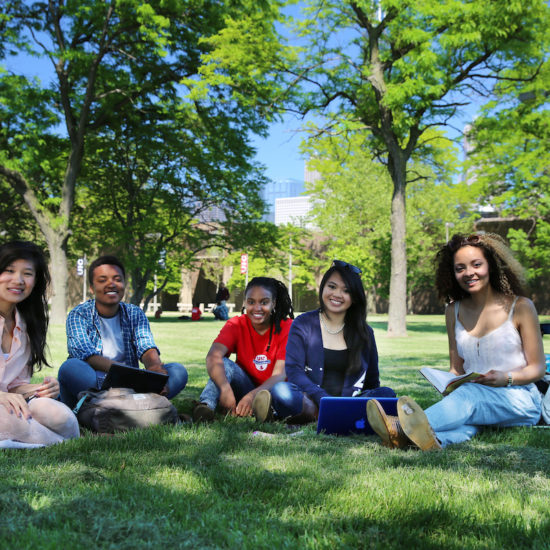 Benefits of Trees
When stepping onto the University of Illinois at Chicago, the average pedestrian might not realize how valuable our green space really is. Every tree is valuable. If you have ever benefited from clean air on campus, or relaxed in the perfect patch of shade, then you have benefitted from our campus forest.
Green spaces and trees are a good predictor of human health. They offer a wide range of environmental, health and economic benefits at the individual, community, and social level. These benefits include improved air quality, increased mental and physical activity,  and create a sense of community with and social connections. 
Access the entire i-tree analysis report of the environmental benefits of our trees (2018)
Tree Campus USA in the UIC News