Trees
The University of Illinois at Chicago is among the few universities that participate in the Tree Campus Higher Education program, which promotes effective tree management, campus community involvement, and nature connectivity among faculty members and students through forestry efforts. Tree Campus Higher Education is a national program sponsored by Arbor Day Foundation that assists nationwide universities and colleges in establishing and sustaining campus forests. We are proud to be the University FOR Chicago and we are proud to help the City of Chicago live up to its motto, urbs in horto.
Let's be proud of that we are a university in a city in a garden, universitas in urbs in horto.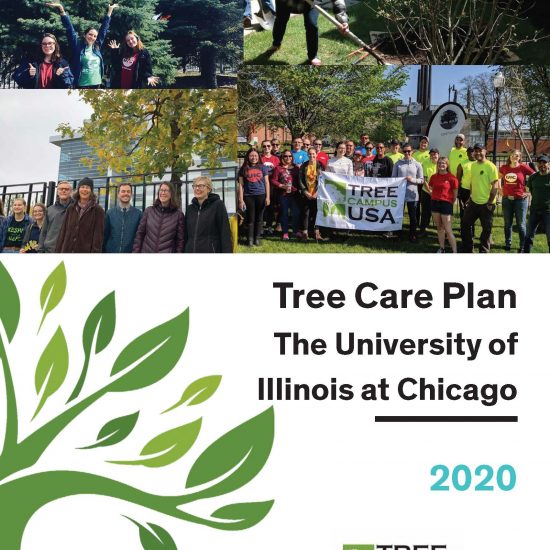 UIC Tree Care Plan
Solution 4.3.2 of the Climate Action Implementation Plan requires the university to follow the Tree Care Plan and implement a full inventory that is essential in effectively allocating the Tree Care Plan expenditures. The purpose of this plan is to both educate the UIC community on the necessity of campus forest maintenance, and to also establish guidelines for future care and protection of our campus forest.
Leaf through the 2020 Tree Care Plan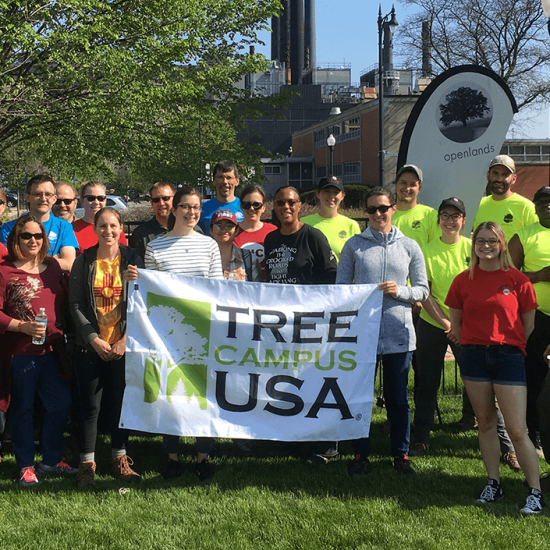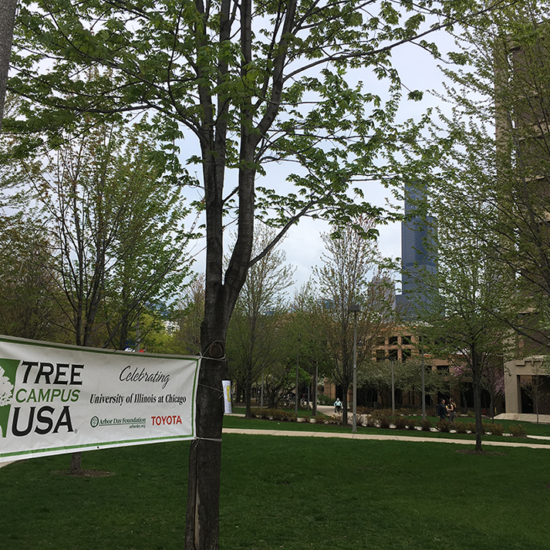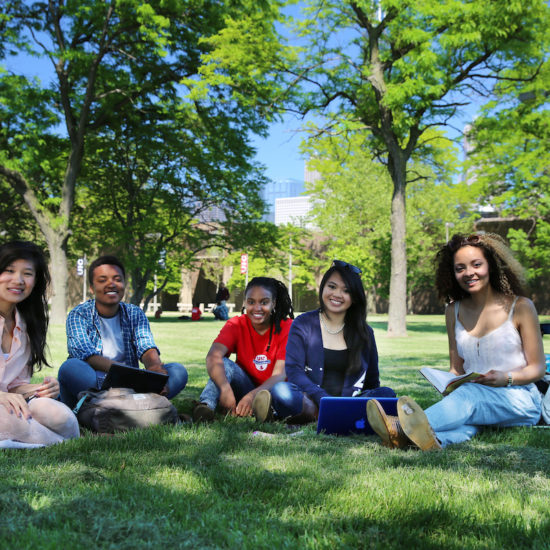 Benefits of Trees
Every tree is valuable. If you have ever benefited from clean air on campus, or relaxed in the perfect patch of shade, then you have benefitted from our campus forest.
Green spaces and trees are a good predictor of human health. They offer a wide range of environmental, health and economic benefits at the individual, community, and social level. These benefits include improved air quality, increased mental and physical activity,  and create a sense of community with and social connections. 
The overview of the eco-analysis report of the environmental benefits of UIC trees was compiled by Bartlett Tree Experts April 2021. The full report, as well as accessible version of the full report and overview, is available by emailing sustainability@uic.edu.
Read the overview of the eco-analysis report of the environmental benefits of UIC trees.
Tree recognition in the UIC News