Little Prairie on the Campus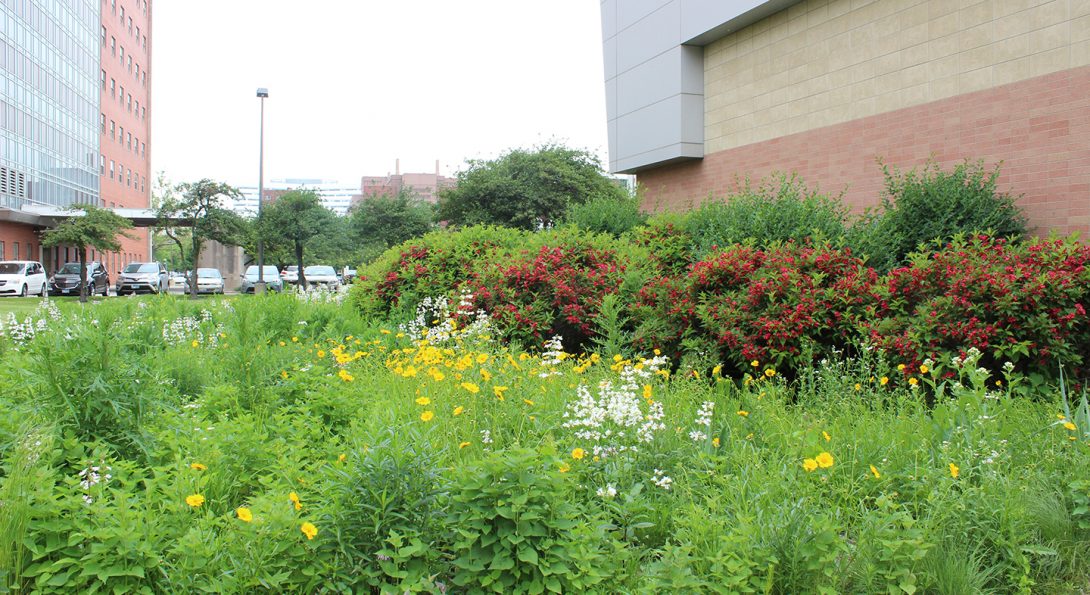 The University of Illinois at Chicago was awarded a grant from the National Fish and Wildlife Foundation to preserve and restore natural spaces in the Chicago region by expanding the native prairie plants at UIC. We are creating biodiversity islands to attract critters and make an urban habitat. Some of these animals will be bees, butterflies and other pollinators. UIC recently was awarded the first Bee Campus USA in Illinois and we need to make sure our campus is pollinator friendly.
Before the Plantings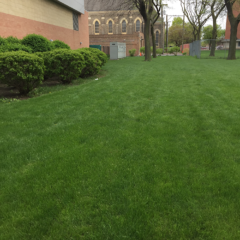 The 2000 square foot area adjacent to the Center for Structural Biology and just east of the School of Public Health and Psychiatric Institute near the corner of Ashland Avenue and Taylor Street once housed a few bushes and a plethora of Kentucky Blue Grass, neither of which were very appealing to pollinators.
After the Plantings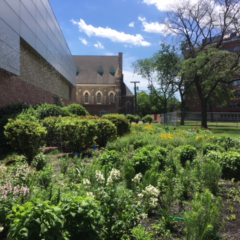 The Little Prairie on the Campus transformed the area to a pollinator-friendly habitat with over 20 different species of native plants. It may not look like much after two years, but the prairie is in progress. A native planting takes 2 – 3 years to develop and requires maintenance for the plants to successfully establish.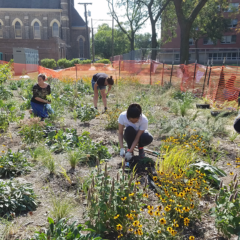 Maintenance may include mowing,  weed management, and watering. After the plants are established, no additional watering will be necessary – the amount of rainfall in our region is enough to give them what they need. This prairie will look different throughout the season and every year.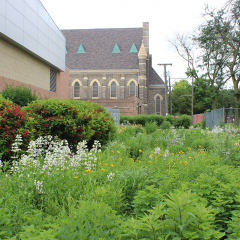 After just 3 growing seasons, the Little Prairie on Campus is an established prairie and should only need minimal annual maintenance to continue to thrive. Through the properly timed and carried out utilization of the methods described here, the prairie will return beautifully year after year.
We are already experiencing the benefits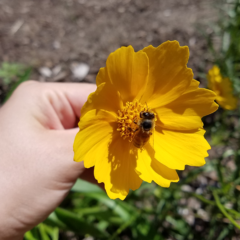 The Little Campus on the Prairie has already experienced the benefits of a native prairie garden. Pollinators like bees and butterflies are visiting the flowers and increasing biodiversity on campus.  The garden is an example of "green infrastructure" and will help capture 2,000 more gallons of stormwater every year, helping to alleviate the over-burdened Chicago sewer system.
More grounds-related resources on campus