Green Stormwater Infrastructure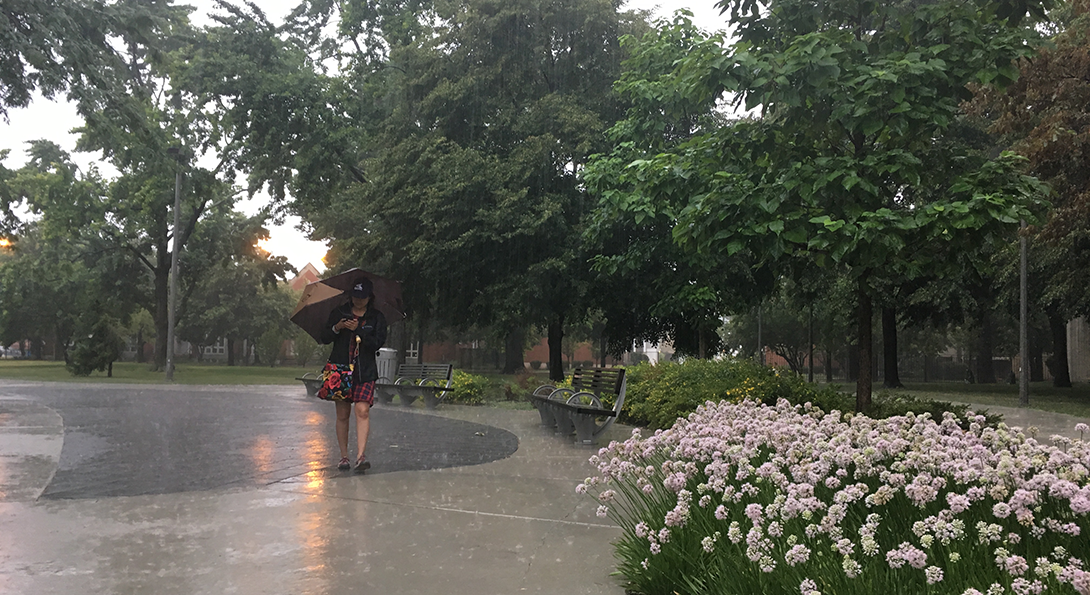 UIC must reduce flooding and runoff water pollution caused by rain events using on-site water retention like rain barrels and changing the pavement to allow for water infiltration. In urban environments, impervious surfaces in the form of buildings, roads, parking areas, and walkways interrupt the natural hydrologic cycle by preventing the infiltration of rainwater into the soil. The resulting stormwater runoff can collect surface pollutants and can contribute to combined sewer overflow (CSO) events, as well as causing damaging and costly flooding events.
Climate Change and Flooding
Climate change will impact urban infrastructure networks by changing precipitation patterns in a region.

The University of Illinois at Chicago, Colleges of Engineering and Liberal Arts & Sciences

|
Urban Transformations 2.0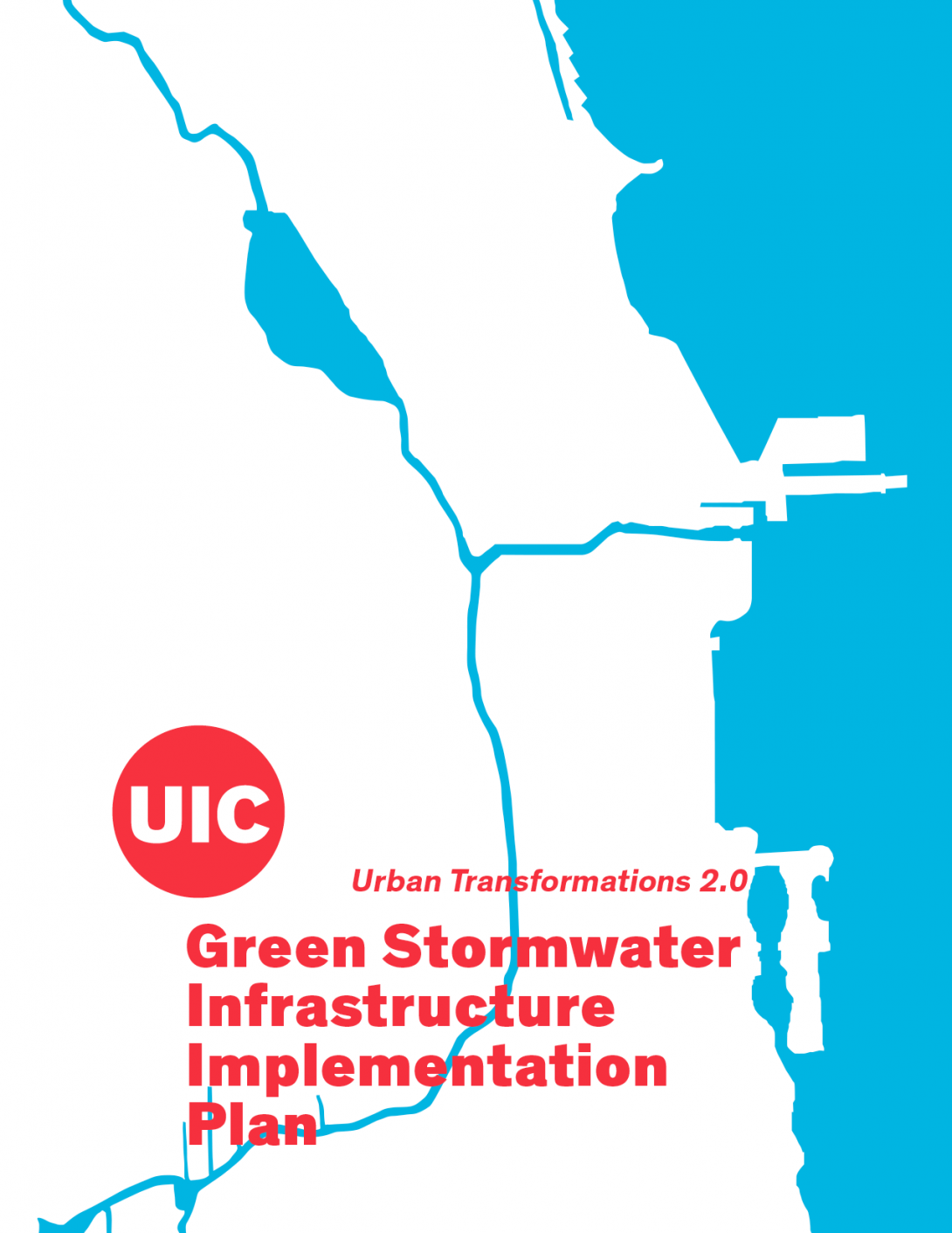 Green Stormwater Infrastructure Implementation Plan
UIC is taking the UT 1.0 plan one step farther and creating a comprehensive plan for the entire campus by developing and demonstrating an incremental, scalable, and adaptive approach to implementing green infrastructure in a highly-urbanized context. Transforming UIC's campus with green infrastructure will help mitigate flooding and will model how cities can manage water in a more sustainable way. UT 2.0 includes a 3-phased implementation plan. Phase 1: Demonstrate and Analyze, Phase 2: Expand and Standardize, Phase 3: Transform and Upgrade. For the fully accessible version of the plan, please contact our office at sustainability@uic.edu.
Urban Transformations 1.0
A Phased Approach to Green Infrastructure Implementation
A team of  UIC students won the U.S. Environmental Protection Agency's Campus RainWorks Challenge design competition with their plan to install more green infrastructure on the east side of campus. They proved that UIC could reduce stormwater runoff by 10% by 2020 and 25% by 2030.
UIC Green Infrastructure Plan – L-GrID Modeling of UIC Campus
The Landscape Green Infrastructure Design (L-GrID) model (Zellner et al. 2016) was adapted in 2019 to represent the area around UIC's West and East Campuses. The team from the UIC Institute for Environmental Science and Policy (Zellner and Massey) used the model to assess the effects of different green infrastructure (GI) placement scenarios, developed to explore the impact of these interventions in relation to UIC's stormwater priorities and its master plan update.
Their simulations suggest that to reduce flooding in a cost-effective manner, UIC should prioritize bioswales when conditions allow. Rather than clustering all GI at major construction and redevelopment sites, the University should attempt a more nuanced approach that involves concentrating some GI where flooding is worst, but also placing the GI where it intercepts flows along streets and other channels to lower elevation areas – called the flow path layout.
Campus green infrastructure in UIC News