Sustainable Grounds
The University of Illinois at Chicago has been a Tree Campus USA since 2011 and we became the first Bee Campus USA in Illinois in 2017. UIC promises to properly take care of our campus forest and our landscaping in the most sustainable manner for current and future UIC faculty, staff and students to enjoy.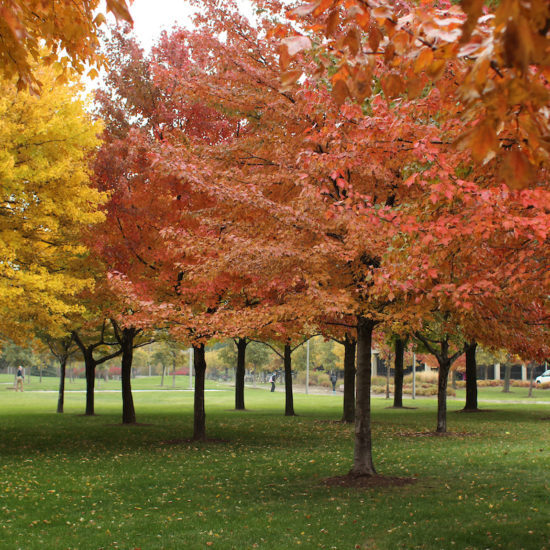 Tree Care
The University of Illinois at Chicago is among the few universities that participate in the Tree Campus USA program, which promotes effective tree management, campus community involvement, and nature connectivity among faculty members and students through forestry efforts. Tree Campus USA is a national program sponsored by Arbor Day Foundation and Toyota that assists nationwide universities and colleges in establishing and sustaining campus forests. We are proud to be the University FOR Chicago and we are proud to help the City of Chicago live up to the nickname, urbs in horto. Let's be proud of that we are a university in a city in a garden, universitas in urbs in horto.
Discover the benefits of UIC's urban forest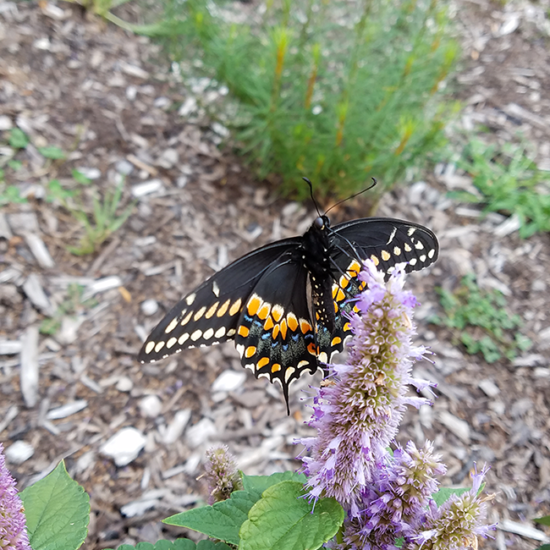 Campus Pollinator Habitats
The University of Illinois at Chicago was the first official Bee Campus USA in the state of Illinois! UIC earned the prestigious recognition from Bee City USA. We take sustainable landscape management seriously and take a stand on the importance of pollinators like bees and butterflies. UIC keeps sustainable design in mind when maintaining buildings and surrounding grounds. Any new designs seek to reduce negative impacts on the environment by reducing the consumption of nonrenewable resources, minimizing waste, and creating a healthy and productive campus environment. 
See what all the BUZZ is about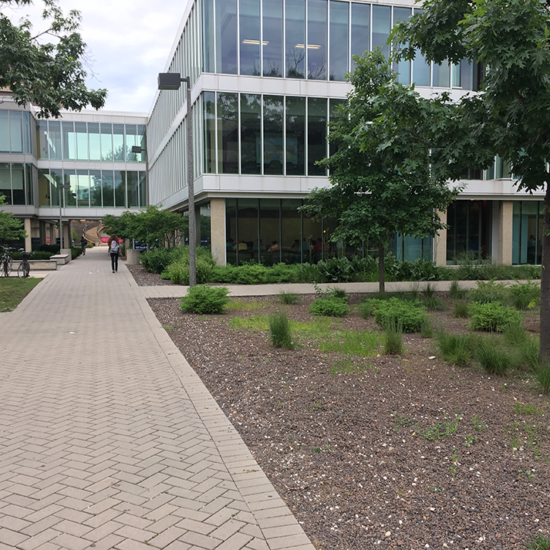 Green Stormwater Infrastructure
UIC will develop and demonstrate an incremental, scalable, and adaptive approach to implementing green infrastructure in a highly urbanized context. Transforming UIC's campus with green infrastructure will help mitigate flooding and will model how cities can manage water in a more sustainable way. Using an urban campus as the location for this model provides access to research and teaching opportunities. The result is a plan that balances effectiveness with feasibility, provides direction and guidance on potential reduction, most efficacious measures, estimated costs, implementation phasing, and the benefits, not just to the environment, but to UIC students, to UIC as an institution, and to the City of Chicago.
Unearth the secrets of UIC's green stormwater infrastructure plan
Additional Sustainable Grounds-Related Resources