SMART Energy
We are SMART energy users. (System, Metering, Action, Retrofitting, Technology)
UIC has a complex energy delivery SYSTEM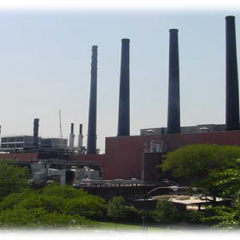 The University of Illinois at Chicago is powered by outside sources as well as internally by power plants. We have two power plants that are designed to deliver up to 34 megawatts of electricity while co-generating heat to multiple campus buildings. Each building is a unique system that is managed by our building engineers. The plants also provide chilled water for cooling.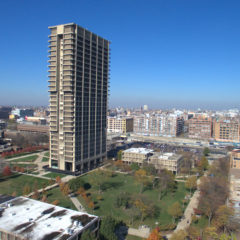 Grant, Lincoln and Douglas Halls use geothermal ground source heat pumps. In the lawn to the east of UH, we have 64 geothermal wells that go 500 feet deep (deeper than UH is high).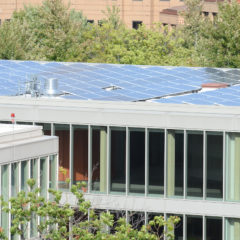 UIC generates electricity from 469 solar photovoltaic panels on the roofs of Lincoln and Douglas Halls. Their total capacity is 106 kilowatts and they produce about 111,000 kilowatt-hours of electricity per year.
UIC METERS energy to reduce it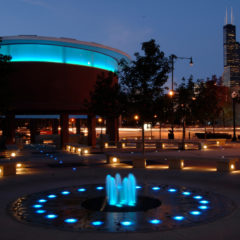 UIC has the Smart Grid. We use electronic meters that report energy use back to the the main computer system every 15 minutes. UIC is measuring energy consumption at the building level to identify improvements. The electronic metering systems provide real-time information and reduce human error. These energy metering devices in campus buildings can track energy consumption and assess energy savings.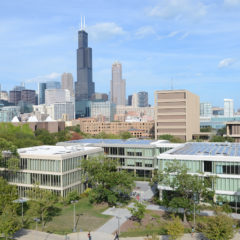 Saving energy requires ACTION by everyone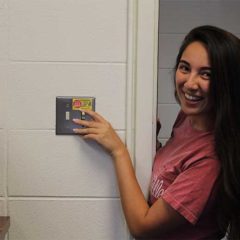 Small actions like use revolving doors and stairs, turning off lights where people are not present, or turning off office equipment and plugging into surge protectors really does help help UIC get a little bit closer to carbon neutrality. The UIC Smart Grid Interns created energy-saving posters for these energy-reducing habits. Click on the links above to download the PDF's. You can also take ACTION at home by visiting the UIC Smart Grid Interns' blog.

Read the UIC Energy Policy for individual energy use at the UIC Policies website.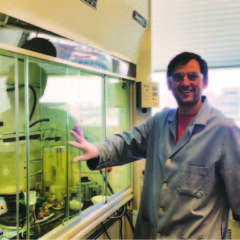 Did you know that laboratories consume 5 times more energy than an average home? Many laboratory equipment that are always in a "high-power" states (even when they are not needed) often draw a lot of energy. Take ACTION and unplug lab equipment when not in use, defrost lab freezers,  and make sure to shut the sash of the fume hood. See more tips for a sustainable lab on the Green Labs page.

Read the UIC Energy Policy on campus energy use at the UIC Policies website.
UIC RETROFITS when we renovate a space
UIC uses TECHNOLOGY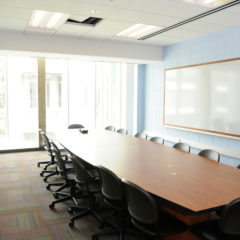 From smart meters to computer-based controls energy systems are becoming modernized and more efficient through TECHNOLOGY. UIC utilizes building automation systems to monitor and control building systems such as heating, ventilation, air conditioning and lighting. The shades in Lincoln Hall can be automatically raised and lowered, depending on the sunlight entering the system. We even write it into our standards when building new.
What is the Smart Grid?
Learn how the Smart Grid can save you money and energy at home in this fun, 2 minute video. (Directed by UIC undergraduate students/ Smart Grid Interns)