Energy
We are SMART energy users.  (System, Meter, Action, Retrofit, Technology)
The University of Illinois at Chicago has a complex energy SYSTEM that is powered by outside sources as well as internally by power plants, and on some buildings, powered by the sun and geothermal energy! UIC has the Smart Grid and uses METERS that report energy use back to the the main computer system every 15 minutes that provide real-time information and track energy consumption and assess energy savings. You can also take ACTION by learning how you can help. (If you do research at UIC, be sure to look at specific tips for becoming energy efficient in the labs). UIC RETROFITS construction projects with more energy efficient equipment. UIC utilizes building automation systems to monitor and control building energy with modernized and more efficient TECHNOLOGY.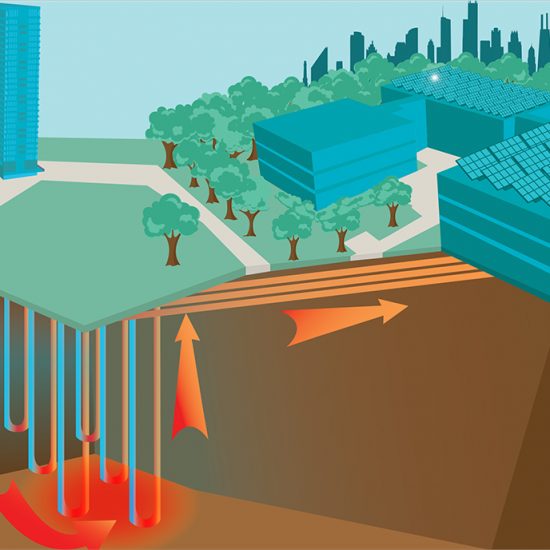 Geothermal Energy
At a depth of 100 meters below the field next to University Hall lies a maze of sensors, heat pumps, and air exchangers to keep Grant, Lincoln, and Douglas Halls at a pleasant 73ºF/ 25ºC year-round. Geothermal heat pumps use the Earth's constant temperature to heat and cool our buildings, eliminating direct greenhouse gas emissions, contributing to our goal to become a Carbon Neutral Campus.
Learn more about Geothermal Energy at UIC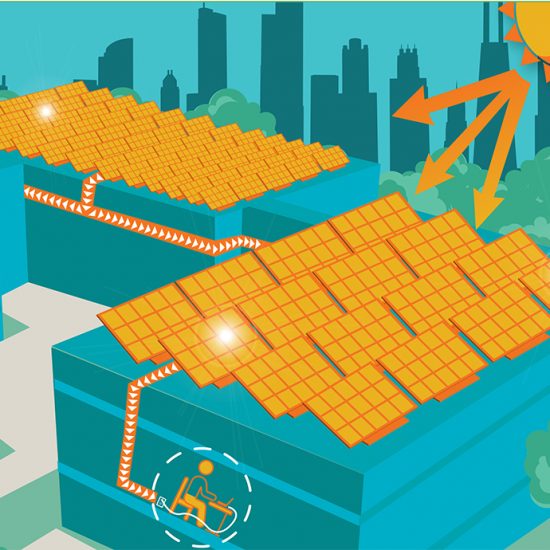 Solar Energy
A total of 469 photovoltaic panels soak up the sun's rays on top of LEED® Gold Lincoln and Douglas Halls. These solar energy-producing grids convert solar radiation into electricity that the building can use to power on lights, computers, and other electronics. Solar power eliminates direct greenhouse gas emissions, contributing our goal to become a Carbon Neutral Campus.
Learn more about Solar Energy at UIC
What is the Smart Grid?
Learn how the Smart Grid can save you money and energy at home in this fun, 2 minute video. (Directed by UIC undergraduate students/ Smart Grid Interns)