The Green Campus
UIC is greening our operations every day, from energy efficient building projects to increased recycling, to improved bicycle parking, to green stormwater management, to efficient and less wasteful laboratories.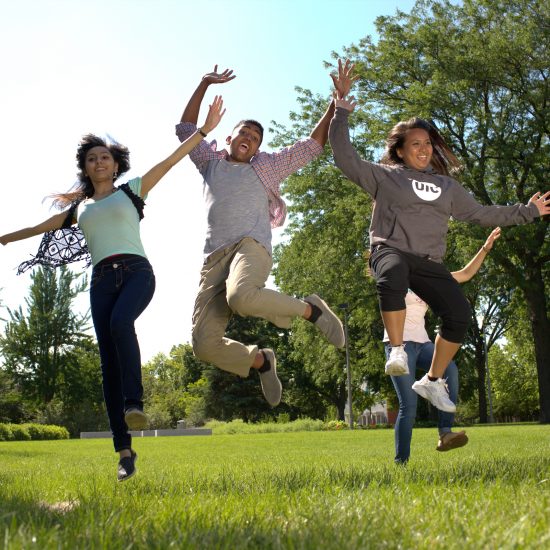 The UIC Guide to Green Living is both an on-campus and off-campus resource for students to utilize in order to live more sustainably. In this guide, students can find tips based on various topics such as waste, food, transportation, energy, and more. Each section has on-campus recommendations as well as suggestions for how to be sustainable within the surrounding communities.
By offering this asset, we hope to provide the right knowledge and materials to help ensure students can incorporate sustainability in their everyday lives.
The Guide to Green Living is going on tour! Interested in a presentation where you can learn more about living a sustainable lifestyle? Fill out THIS FORM to book a presentation for your department, organization, class, student org, club, etc. for the guide's author to give a custom presentation to the topics that interest you the most and gain deeper knowledge on sustainable practices!
Click here to access the UIC Guide to Green Living