Virtual Clean Up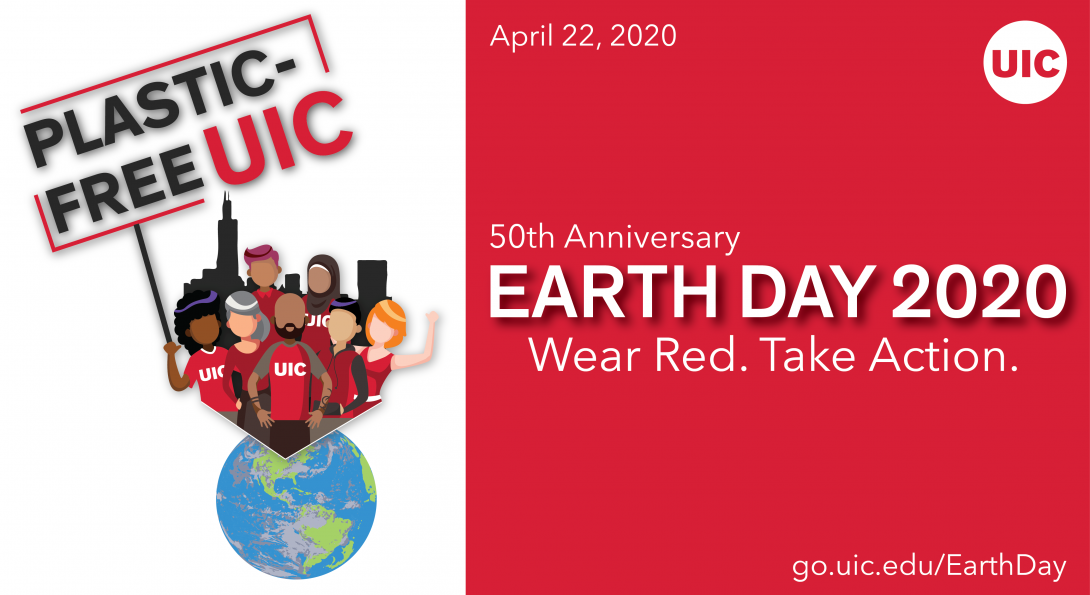 While we know that campus clean-ups are a popular way to get involved and make a difference, in light of recent events and recommendations from UIC leadership, we will host a virtual "clean up" opportunity. While we would love to come together for a day of climate action and awareness, we will always prioritize the safety of our UIC community members, especially those of us who are put in harm's way by the spreading of COVID-19.
As we reflect on what we owe one another as neighbors, community members, and fellow humans, it is important to note that there are other impactful ways to engage with our Plastic-Free UIC initiative and the climate crisis. As you may know, even after we clean up trash on the ground of our communities, that trash still goes somewhere--often, to poorer countries that are less equipped to handle such massive volumes of waste. And, a clean up is only temporary. The trash always comes back.
Encouraging consumers to simply "choose" plastic- or waste-free options still places undue responsibility upon individuals for waste that was created by corporations. The collective impact that our campus could make if each unit, department, student organization, and residence hall were to enact a zero-waste purchasing policy would be far greater than the impact of any stand-alone clean up.
In honor of Earth Day, in lieu of a physical campus or community clean up, we will become citizen scientists and document the trash we see around our homes. Throughout the month of April, take pictures of the trash while you are outside walking, jogging, or getting fresh air (maintaining a 6 foot separation between you and your neighbors and always following CDC guidelines). We will use this data to tell the story of trash and plastic pollution not just at UIC, but also in our communities, so we can demand change for zero waste policies both on campus and in the broader Chicago community.
What about all the trash on the ground?
As soon as it is safe to do so, please feel free to clean up your neighborhood.  We will wait for CDC guidance when that will be. In the meantime, documenting the trash on the ground can be more impactful than we think!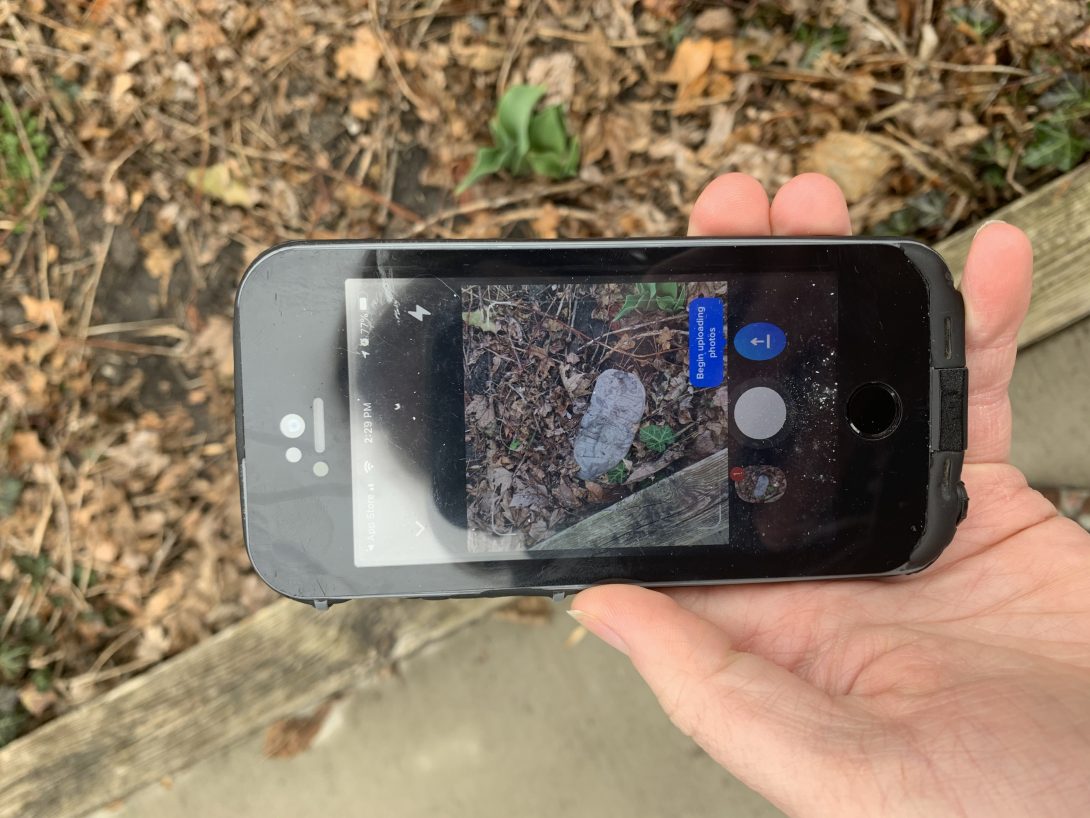 While we are not requiring individuals to pick up any litter for safety reasons, we are hopeful that the simple recognition of litter will raise awareness of the scope of the problem. Litterati provides the tools to collect, learn and address the litter crisis. The app encourages people to become a part of the solution, allowing them to solve issues within their own community to build a more sustainable planet. With this app, people can connect, exchange ideas, and work collaboratively towards creating a litter-free world.  It allows the ability to tag, track and log the litter being collected.
Litterati is quite easy to use.
Join UIC's campaign by searching for "Plastic-Free UIC."  (Hint: Make sure to use the hyphen to find our challenge!) Here's a video tutorial of how to join our challenge… made by our fantastic Earth Day intern Alexis Ortiz! Also, you can enter Challenge Code 640952.
Take pictures of trash, litter, garbage, and rubbish you find laying on the ground once you have joined the Plastic-Free UIC campaign.
Tag the object. After you take a picture, you would tag it so that others can see your picture under this tag (tag using category, object, material or brand). Here's another video tutorial of how to upload your picture.
The app allows you to analyze the map to locate the highest concentrations of litter in a chosen area. In addition, you can also use the data provided by Litterati to translate the amounts obtained from each type of litter into percentages and fractions.
If you do not have access to the app, please let us know in the volunteer form below and we'll set you up with an analog form to use.
Volunteer form for Earth Day 2020 Virtual CleanUp Heading link
More ways to make an impact on Earth Day and beyond Heading link