About
Housed under the Vice Chancellor for Administrative Services, the Office of Sustainability forms the focal point for coordinating sustainability initiatives on campus by receiving information, tracking data, and assessing progress. This is accomplished through involvement in institutional and programmatic planning, information dissemination, providing guidance, reporting, and acting as a resource on sustainability in higher education.
Vision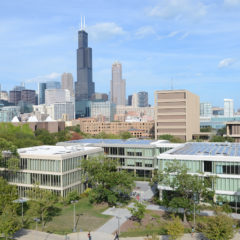 The University of Illinois at Chicago is committed to environmental sustainability in all aspects of its mission and will challenge itself to consistently perform all of its functions in the most sustainable ways.
Mission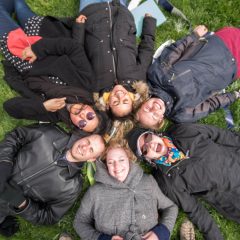 The University of Illinois at Chicago, as part of the local and global community, strives to be a responsible steward of the environment. As such, UIC seeks to minimize its environmental impact both now and in the future; this is consistent with the financial and social viability of the institution and the relevance of its academic programs. Through its academics, research, and operations, UIC will create a campus environment in which sustainable practices and policies are visible and evident to all.

See how our mission relates to UIC's Mission.
Office of Sustainability Mandate
1. We are partnered to the UIC Climate Commitments.
Our focus is achieving the aspirational goals of the UIC Climate Commitments. Sustainability is part of our campus culture and enhances our mission of student success, improving public health, and serving the communities of Chicago.
2. We foster a mutually supportive relationship with the Chancellor's Committee on Sustainability and Energy (CCSE).
The CCSE serves as our main means to generate actionable ideas for campus sustainability, support sustainability planning, and gather feedback from the campus community. They also assist in reporting to the campus on our progress towards our goals, building consensus, as well as implementation.
3. We facilitate the implementation of the Climate Action Implementation Plan (CAIP).
We meet with our implementation partners, bring appropriate partners together, facilitate discussions, provide information on best practices, cheerlead and monitor their progress, to advance the CAIP. We provide justification for the financial investment, while identifying funding sources and mechanisms.
4. We offer signature services.
The Office of Sustainability focuses on environmental sustainability with a goal of providing economic and social benefit to the campus community. Our services support VCAS in operations such as Recycling and Waste Management and Green Building and other Sustainability Standards
5. We have signature programs.
These programs help individual units and the campus as a whole to achieve its sustainability goals.