About
Housed under the Vice Chancellor for Administrative Services, the Sustainability team in the Office of Planning, Sustainability and Project Management forms the focal point for coordinating sustainability initiatives on campus by receiving information, tracking data, and assessing progress. This is accomplished through involvement in institutional and programmatic planning, information dissemination, providing guidance, reporting, and acting as a resource on sustainability in higher education.
Sustainability Mandate
Sustainability sets forth UIC's sustainability goals
Intelligently informs how UIC understands its sustainability performance and invests in sustainability across campus to maximize overall impact.
The CCSE generates strategies, supports planning, and provides community input. Members also provide data, build consensus, and act as implementation partners.
Manages and builds collaboration among campus units interested in pursuing the same or similar sustainability-related objectives, thereby reducing duplication of efforts.
Develops justification, identifies funding sources and mechanisms.
Sustainability offers signature services and programs
Provides expertise and delivering capacity to campus units needing direction and hands-on support.
Signature Services
Sustainability focuses on environmental sustainability with a goal of providing economic and social benefit to the campus community. Our services support VCAS in operations.
Signature Programs
These programs help individual units and the campus as a whole to achieve its sustainability goals.
Vision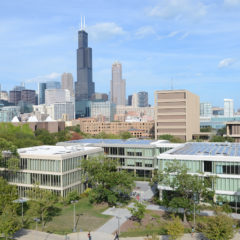 The University of Illinois at Chicago is committed to environmental sustainability in all aspects of its mission and will challenge itself to consistently perform all of its functions in the most sustainable ways.
Mission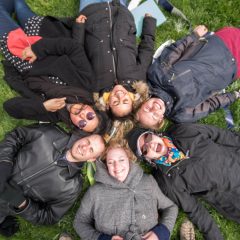 The University of Illinois at Chicago, as part of the local and global community, strives to be a responsible steward of the environment. As such, UIC seeks to minimize its environmental impact both now and in the future; this is consistent with the financial and social viability of the institution and the relevance of its academic programs. Through its academics, research, and operations, UIC will create a campus environment in which sustainable practices and policies are visible and evident to all.

See how our mission relates to UIC's Mission.