Sustainability Fee
The Board of Trustees approves the UIC Sustainability Fee (formerly known as the Green Fee) as an initiative to improve the quality of campus operations, reduce UIC's environmental impact, and generate awareness about environmental and sustainable issues by creating opportunities for students' involvement.
Paid for by all undergraduate, graduate, and professional students, the Sustainability Fee is a $3 per semester fee.  The Sustainability Fee funds small, short-term projects, helps to subsidize larger, long-term projects on campus. Funding from this fee is administered by the Sustainability Fee Advisory Board (SFAB). The Sustainability Fee Advisory Board is a board comprised of students (undergraduate, graduate, and professional), staff, and faculty that meets bi-monthly during the academic year. Interested in being on the board?  Contact skonin2@uic.edu.
Application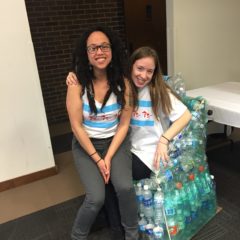 Approximately $120,000  is available per academic year to fund proposals that aid in establishing a sustainable campus environment by expanding such areas as composting, landscaping, and transportation initiatives while also reducing waste and conserving resources.  Funding proposals must address the three pillars of sustainability – environmental protection, social equity, and economic benefit – and align with one or more of UIC's Climate Commitments.
WHO CAN APPLY?

All UIC undergraduate, graduate, and professional students and registered student organizations are eligible to apply. If needed, the SFAB will help provide access to campus resources and personnel to approve projects. SFAB can also suggest other entities that may provide funding or assistance.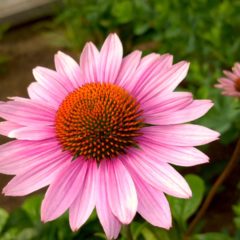 APPLICATION PROCESS

Applicants are required to submit a Letter of Inquiry before submitting a final proposal.  The Letter of Inquiry allows the committee to prescreen proposals for appropriateness and feasibility.
The Spring 2018 application is currently open!
The deadline for the Letter of Inquiry is February 12, 2018. If selected a full proposal is due on April 2, 2018; the grantee will be notified by the end of the semester.
Many UIC students have had their projects funded over the years, many of which are now a part of your every campus life including the Heritage Garden, BigBelly solar recycling bins, water bottle refill stations, wind turbines, and bicycle Fix-It stations, just to name a few!
Questions, comments, or need help thinking of a potential project?  Contact Sarah Koning.
1140 S. Paulina St,
150 PSB,
MC 996,
Chicago,
Illinois
60612