Zero Waste Campus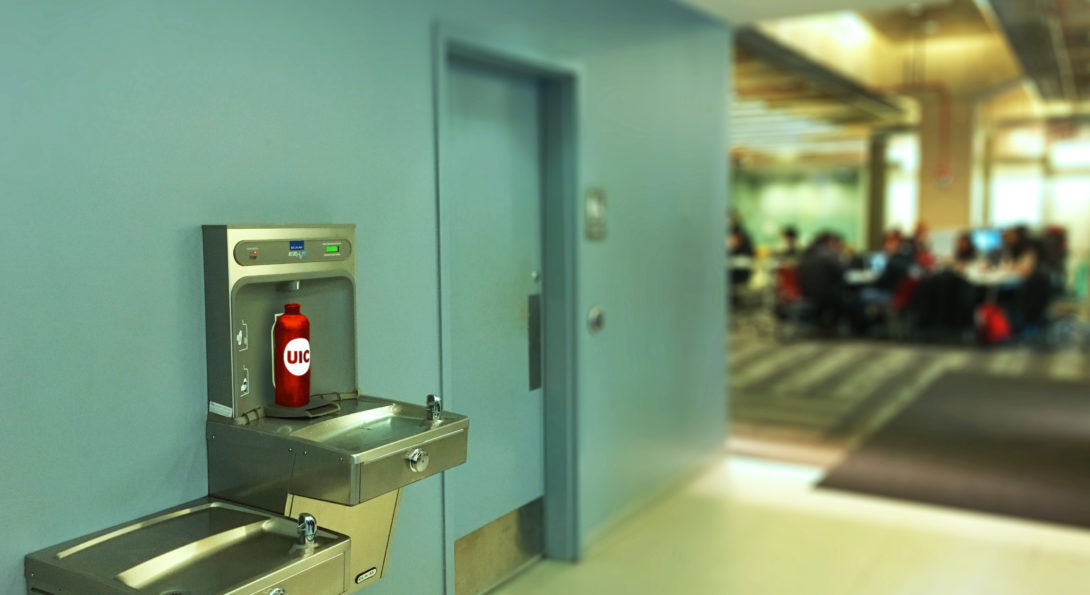 UIC will divert 90% of landfill-bound material through techniques such as source reduction, materials reuse, recycling, and composting
UIC is committed to operating an efficient campus that is continually working towards eliminating waste via  waste prevention as opposed to end-of-pipe waste management as a sustainable system. It is a whole systems approach that aims for a massive change in the way materials flow through society, resulting in no waste. UIC tracks recycling weights from every building each month.
Aspirational Goals
2A. Increase Waste Diversion Rates Divert 90% of waste from landfills.
2B. Shape a new culture of closed-loop waste management operations – Develop a Recycling and Composting Policy. Divert 90% of construction and demolition waste from landfill.
2C. Serve as a resource for the City of Chicago – Plan an on-site or local area facility for food waste recovery, such as food scrap composting, anaerobic digestion, and waste-to-energy generation.
2D. Enhance Zero Waste Education – Design new and integrated curriculum around the concept of zero waste. Promote co-curricular activities and educational programs for waste reduction.