Tree Inventory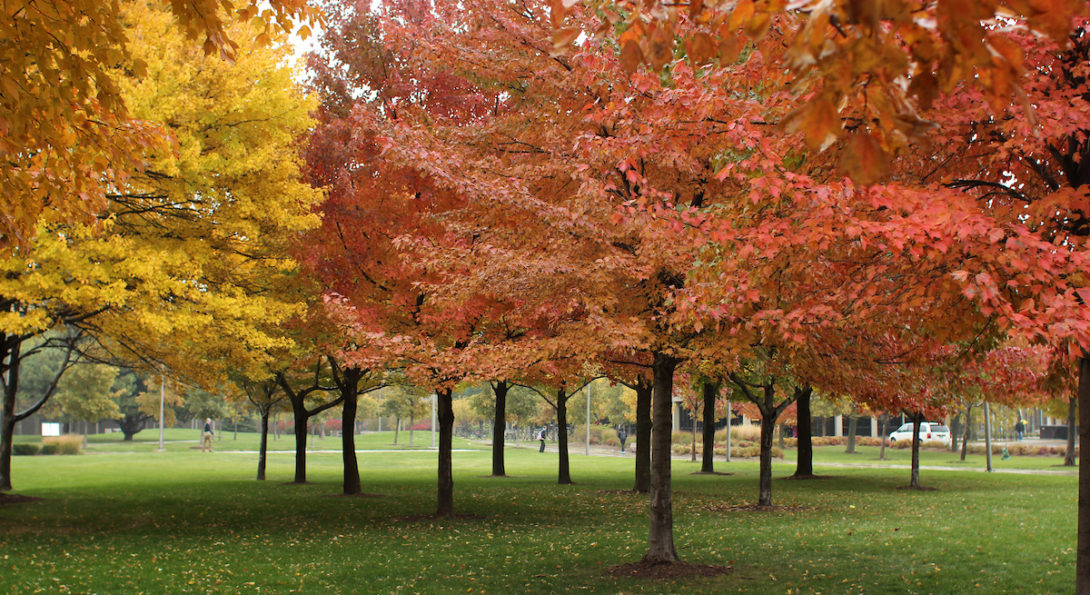 The University of Illinois at Chicago partnered with Bartlett Tree Experts in order to build and maintain our inventory of our great natural resource: trees! Campus Auxiliary Services paved the way by sponsoring the completion of a full inventory that would document all tree specimens throughout the entire campus.
Bartlett Inventory Solutions (BIS) combines Global Positioning Systems (GPS) technology with Geographical Information Systems (GIS) to map and manage data on all trees within UIC property. This inventory provides valuable information on the number of diverse species, total canopy coverage, and the health and age of all trees. This information can be used in order to develop practical and beneficial management practices.
How to use the Tree Inventory
Access the UIC tree inventory at arborscope.com/inventories/1954.
Wait for the website to load. (Be patient, it takes a while to load up all of our trees!)
Click on any tree in the map by clicking on a green, yellow or red dot.
Or search for a specific tree by entering the tree ID (located on a small blue tag nailed to the tree).
You will be able to view the tree's name, age, size, and overall health. Additional information such as the tree's monetary value is available upon request by emailing sustainability@uic.edu.
How to View Benefits of Individual Trees
Access the UIC Tree Inventory and get the following information for an individual tree:

Species Name
Size (in inches)

Visit the National Tree Benefit Calculator

Enter one of UIC's zip codes (typically 60607 or 60612)
Enter the above information you got from the UIC Tree Inventory
Why does a professional tree inventory even matter?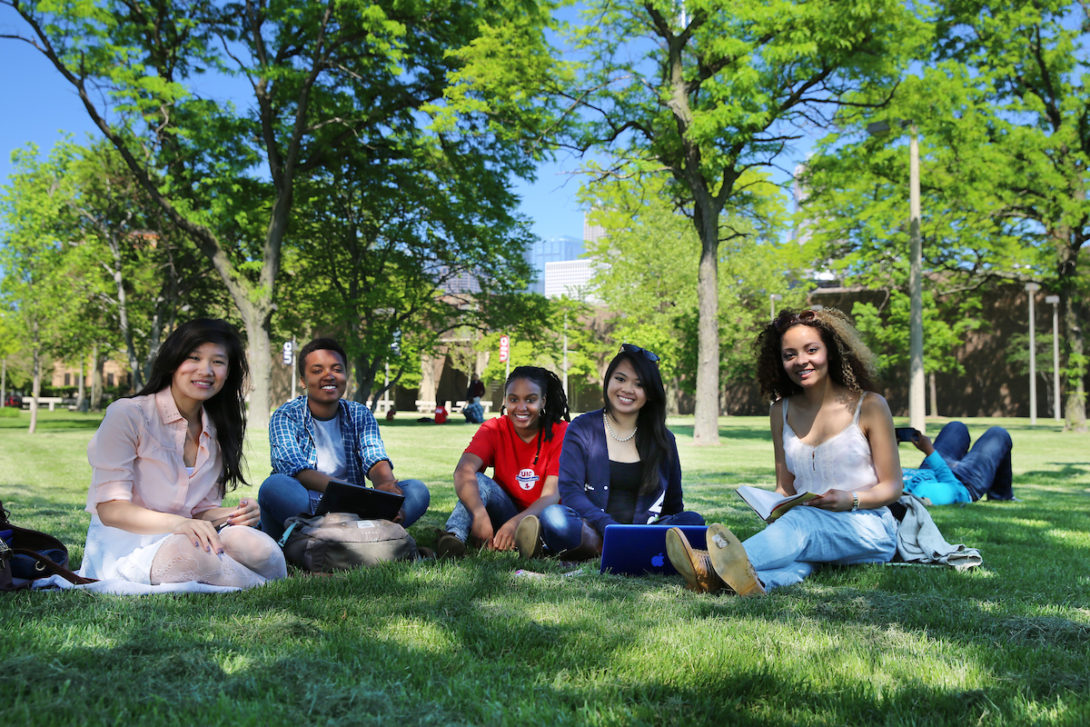 While we have used student interns in the past for inventorying and analysis, it takes an expert with years of specific knowledge to properly care for an entire campus forest. Each tree is valuable and deserves a practiced hand. Tree Care Experts are able to assess the health of each individual specimen, noting when it needs to be pruned, mulched, or replaced.
Bartlett provides their arborists with intensive training, backed by the expert diagnostic support of facilities located at the Bartlett Tree Research Laboratories; this allows for proper monitoring of soil and health conditions, as well as accurate detection of disease and infestation risks.
Green spaces have proven to promote health and happiness in university settings, as it benefits student learning and general well being.
A large comprehensive inventory might seem time intensive and expensive, however, the management information it affords will provide our Grounds Department with specific, long-term solutions to tree care. The healthier the tree, the more benefits it can provide. These types of investments are essential in our campus wide ability to thrive and expand sustainably.
The information provided by expert reports will allow our students and staff to foster a deeper appreciation for our campus forest and the benefits trees provides; data can be used for service, community learning, and public outreach.
A full inventory is essential in allocating our Tree Campus expenditures effectively, as it allows our management to prioritize and strategize what is best for UIC. With an up to date inventory we will have a complete idea of what each tree needs to remain healthy and how to project efficiently for potential losses. With our close relationship with Bartlett, we have the proper resources to make smart choices with allocated funding based on facts and practice in an urban setting.
Will the tree inventory impact the UIC Climate Commitments?
Yes!
A catalog of each tree is beneficial in the evolution of the UIC Climate Commitments; expert care suggestions will allow us to optimize our biodiversity, as well as reduce our carbon footprint. Trees themselves play a vital role in each of the commitments, and are an invaluable asset to our community.
Carbon Neutral Campus Trees sequester carbon and produce oxygen, which reduces the campus wide carbon footprint
Zero Waste Campus Natural materials from trees that have fallen or have been removed for safety purposes can be reused in other projects.
Net Zero Water Campus The tree canopy and root systems capture and divert storm water, which prevents flooding and resulting damage to current infrastructure.
Biodiverse Campus A diverse tree canopy allows for increased resilience and longevity of the forest. Different species are susceptible to different infestations; having a wide range of species and maturity allows for maximum fitness. Having a unique array of species also supplies resources for a large variety of plant and animal life, while also benefitting daily activities of students and staff. Future plantings could be organized to supply local foods for campus consumption.