Bee Campus USA
The University of Illinois at Chicago is the first official Bee Campus USA in the state of Illinois! UIC earned the prestigious recognition from Bee City USA.
Many people are dedicated to pollinator conservation at UIC
There are pollinator-friendly plants all over campus – although you may not see them until the summer when they are in full bloom.
Pollinators have been discovered on campus!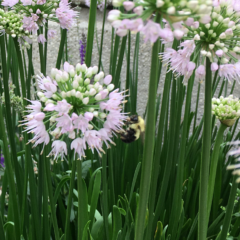 Agapostemon virescens
Andrena forbesii
Andrena wilkella
Anthidium manicatum
Apis mellifera
Bombus bimaculatus
Bombus fervidus
Bombus impatiens
Halictus ligatus
Hoplitis simplex
Hylaeus affinis
Hylaeus modestus
Megachile centuncularis
Megachile relative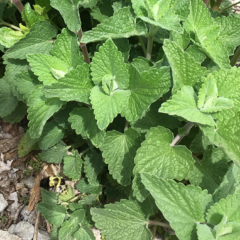 Megachile rotundata
Megachile pugnata
Melissodes bimaculata
Melissodes trinodis
Mellisodes agilis
Xylocopa virginica
Apis mellifera
Bombus bimaculata
Apapostemon viriscens
Dieunomia heteropoda
Xylocopa virginica
UIC has a Bee Campus USA committee
The Bee Campus USA committee works in conjunction with the Chancellor's Committee on Sustainability and Energy's Grounds subcommittee to discuss issues surrounding pollinators and native plants on campus.
Chair
Alan Molumby, Professor, Department of Biological Sciences molumby@uic.edu
Members
Rosa Cabrera, Director, Rafael Cintrón Ortiz Latino Cultural Center
Iris Caldwell, Research Engineer, Energy Resource Center
John Caruso, Ground Gardener, Facilities Management
Kristy Kambanis, Assistant Director for STEM Initiatives, Degrees Progress Office
Emily Minor, Professor, Department of Biological Sciences
Carly Rizor, Superintendent of Grounds, Facilities Management
Lisa Sanzenbacher, Program Coordinator, Office of Sustainability
About Bee Campus USA and Bee City USA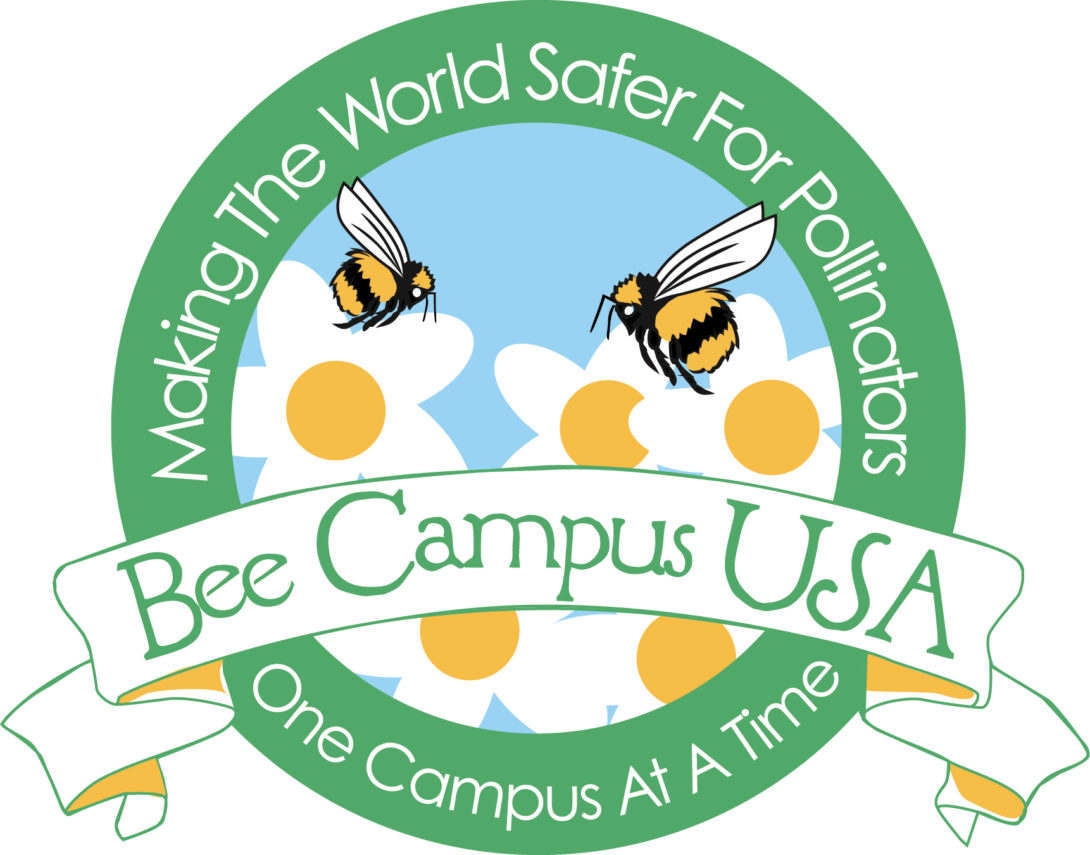 The Bee Campus USA designation recognizes educational campuses that commit to a set of practices that support pollinators, including bees, butterflies, birds, and bats, among thousands of other species. For more information about the application process for becoming a Bee Campus USA affiliate, visit http://www.beecityusa.org/application-campus.html.
Bee City USA® urges local governments, individuals, organizations, corporations, and communities to promote and establish pollinator–friendly landscapes that are free of pesticides.  Since its inception in Asheville, North Carolina in 2012, many cities have been certified across the nation and many others are in the process of preparing applications. For more information about the application process for becoming a Bee City USA community, visit http://www.beecityusa.org/application-city.html.